Is Cloud-Based ERP Costlier Than an On-Premise One?
Is Cloud-Based ERP Costlier Than an On-Premise One?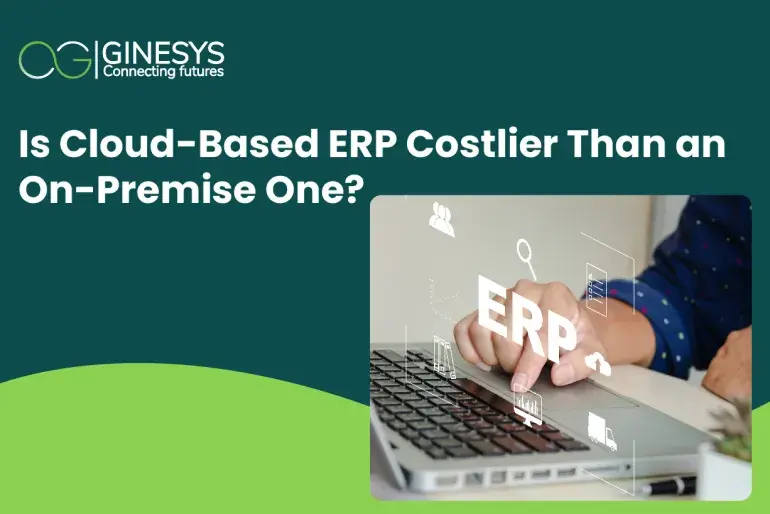 Although enterprise resource planning (ERP) solutions have been available for a long time, cloud ERP systems have recently managed to steal the show in the ERP sector. ERP systems were once mostly installed on-premises. However, this is no longer the case. 
According to Gartner, more than 60% of major firms with ERP systems who are looking for an upgrade or replacement will shift to cloud ERP installations from traditional on-premises solutions. Global end-user expenditure on public cloud services also climbed 23.1 percent to reach $332.3 billion in 2021 compared to $270 billion in 2020. 
One of the most compelling reasons for enterprises to migrate to the cloud from on-premises  ERP is cost. A number of key variables help in making cloud ERP prices cheaper than on-premises ERP. This blog looks at the variables that go into making cloud ERP less expensive than an on-premises ERP.  
What is Cloud-based ERP? 
Cloud-based ERP systems are a powerful company management software, usually a suite of apps that run on the vendor's cloud computing platform unlike on-premises ERP, which is installed on in-house servers and networks. This solution is frequently offered as a SaaS (software as a service) model, with the supplier handling the administration, maintenance, and security. A Cloud ERP solution provides quick updates and upgrades and cheaper upfront and ongoing expenses while improving usability, system uptime, and disaster recovery. Cloud ERP solutions provide the same or greater capability than on-premises software while avoiding a majority of the drawbacks.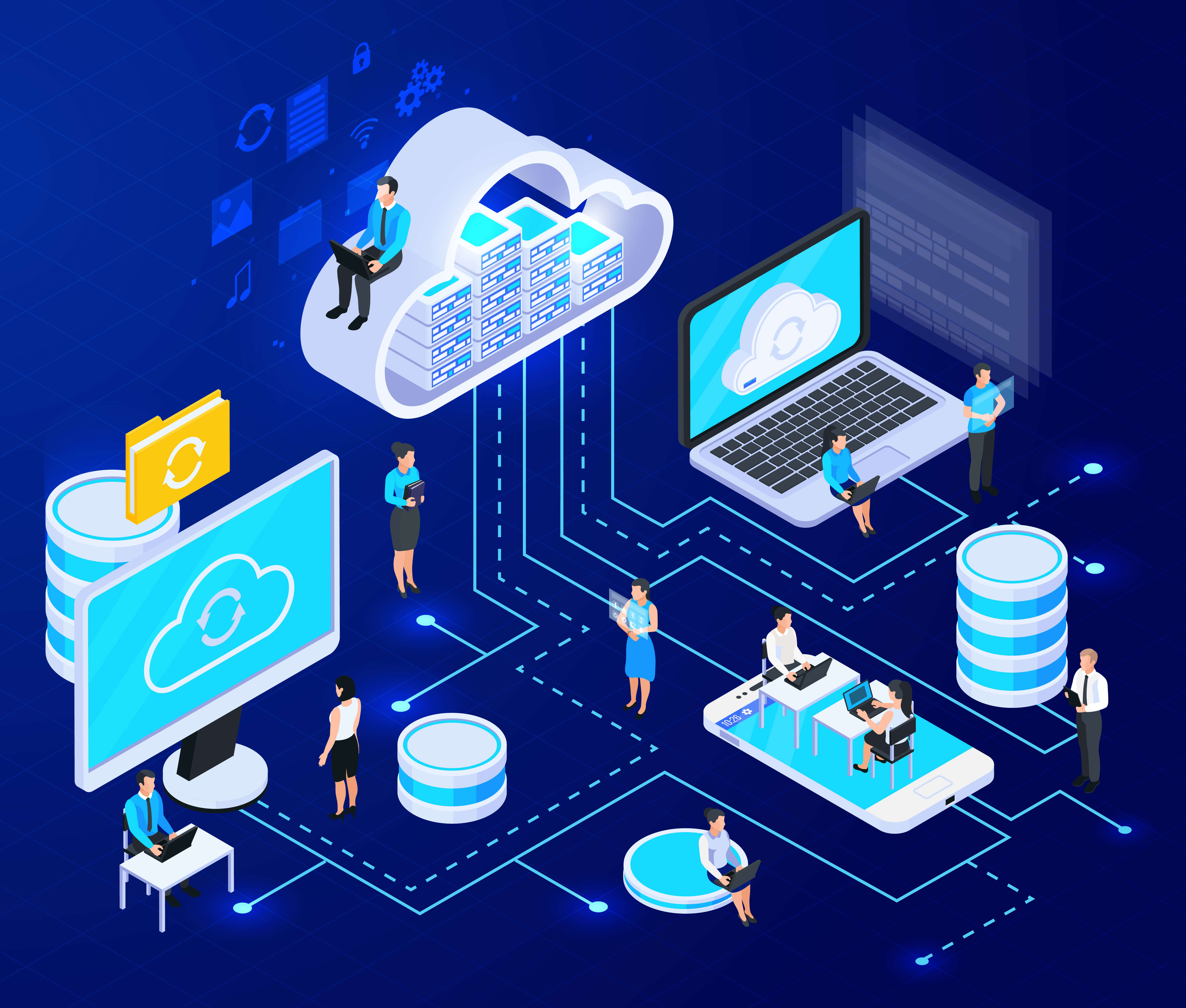 On-Premise ERP 
On-premise ERP runs on in-house servers at a physical location rather than over the Internet or through vendor-supplied, hosted ERP solutions. An on-premise ERP can't be used outside of the physical work space, but can be used on mobile and various handheld devices. 
One of the most compelling justifications for the use of on-premise ERP is the level of information that a company could want from a software package. The common understanding is that hosted or cloud solutions rarely allow clients to change or supplement the software in significant ways. On-premise ERP systems, on the other hand, allow in-house IT professionals to adapt and improve their processes or tailor them based on specific company needs.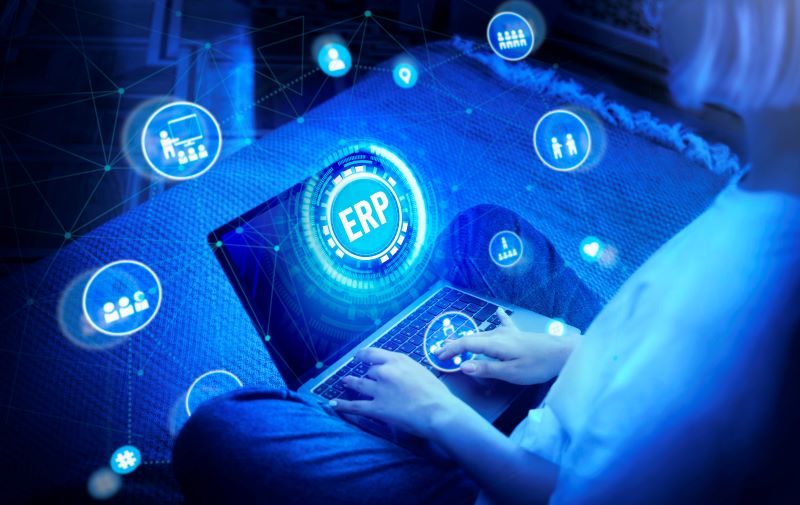 Why Cloud-Based ERP is Cheaper than On-Premise ERP software 
On-premise ERP systems often necessitate significant upfront and continuing expenses to acquire and operate software, underlying equipment, servers, and facilities required to run them. If an organization doesn't have a large or experienced IT workforce, it may need to invest more time and money in hiring and training new employees. More crucially, on-premise solutions require their IT staff to devote a substantial amount of time and resources to ensure that the system is available when needed, including hardware maintenance, server room upkeep, and more.  
When it's time to upgrade your ERP system, IT must redeploy it across all the users' systems and re-implement these modifications and integrations in the old process. Initial expenses for cloud-based ERP are often lower since the process can be customized based on your needs and accessed through a computer's internet connection.  
The cloud ERP provider hosts and maintains all the IT infrastructure, ensuring that the system is always up and running. It ensures the safety of user data, and rolls out product upgrades to each solution without breaking the previously established modifications.  
Instead of having to spend a disproportionate amount of time on maintaining and administering on-premise systems, IT professionals can focus on innovating and helping the business expand more successfully. Cloud ERP has a predictable, pay-as-you-go subscription model, which can facilitate cash flow management and budgeting. 
IT savings build up considerably over time. Industry analyst research has indicated that the total cost of ownership of a cloud-based ERP will be 50 percent less than an on-premise ERP for a firm with hundred employees over a four-year period. 
Flexible, Futuristic ERP Solutions with Ginesys 
Whether you're a D2C eCommerce store or a small retail store, using an ERP is vital if you're looking to scale in the near future. Ginesys offers unmatched features to help quicken your ERP rollout. 
Ginesys ERP and Ginesys One Cloud Suite ensures the highest ROI among Cloud ERPs, and it's ready-to-use software is backed by an agile success team. There's no infrastructure to manage, it has fewer security risks and is easily accessible from anywhere, anytime. Get in touch with us for our futuristic, flexible ERP solutions.