Ginesys One: New branding for a new suite
Ginesys One: New branding for a new suite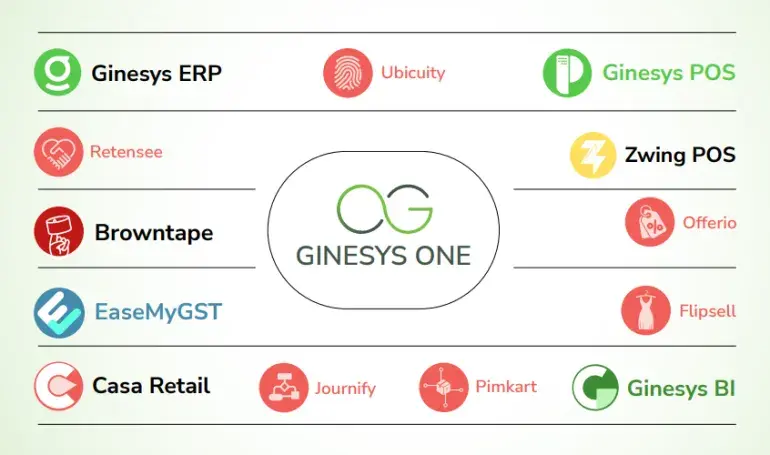 At Retail Leadership Summit 2022, we launched our new product suite Ginesys One and with it launched our new brand identity for products that are part of the suite.

You would already be familiar with Ginesys as the brand standing for the best ERP and POS in Indian retail industry but we have now enhanced Ginesys to Ginesys One - India's retail suite.
Our mission is clear - to power the next generation of retail brands with our modern technology solutions. To achieve this mission we started building the integrated suite Ginesys One as we felt that the real demand is for a single suite to cover all omni-workflows seamlessly.
We had already launched our Ginesys One logo and tagline "Connecting Futures" last year but this year updated it to "Connections that power your future". Why? To emphasize that Ginesys is a customer-centric organization and our updates are not for the sake of fancy tech alone but to power your business and achieve your outcomes. Time and again our customers have said that the Ginesys team have been technablers for their business and we want to reiterate that promise that we are not just a tech company but a company with your success at our heart. 
The latest branding update enhanced all the product logos (Browntape, Casa, Zwing and EaseMyGST along with Ginesys) to ensure a common look and feel while retaining the core identity of the products. This is to further emphasize the fact that under Ginesys One we are all going to work together as one for you!
We hope you have a successful time with Ginesys One!