Adapting to Changes in Consumer Behaviour: Driving New B2C Business Models
Adapting to Changes in Consumer Behaviour: Driving New B2C Business Models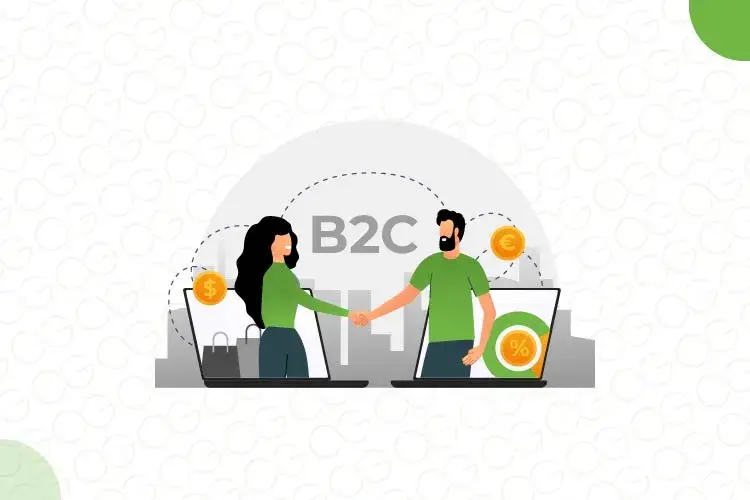 Introduction
Success in today's dynamic market hinges on the ability to adjust and embrace the changing methods of sales approaches. Businesses are facing a significant challenge adapting to the ever-changing landscape of consumer behavior. As consumers become more tech-savvy, empowered, and discerning, traditional B2C business models must also undergo a transformation to stay relevant and competitive. In this blog, we will explore the dynamic relationship between consumer behavior and B2C business models, delving into innovative ways of selling that align with changing expectations and preferences of consumers.
Firstcry: A Case Study
One company that has successfully adapted to changing consumer behavior is Firstcry. The success of Firstcry, a popular online and offline retailer of baby products, can be attributed to its focus on understanding consumer demands and solving problems that parents may face. It was one of the first online retailers to offer same-day delivery of baby products. FirstCry also offers a variety of other services, including in-store pickup, multiple payment options and shipping methods.
In addition to its online presence, FirstCry also has a network of physical stores, allowing the company to reach a wider audience, while also ensuring an immersive environment, where customers can engage with products physically before making a purchase.

Most Popular B2C Selling Models
To ensure success in the B2C market, businesses must focus on exploring various ways of selling their products. By diversifying their sales channels, B2C businesses can tap into different consumer segments and reach a wider audience.
Here are some key trends in consumer behavior and how B2C business models can adapt to them.
Key Trends Shaping B2C Selling Strategies
The trends in consumer behavior are constantly changing, and B2C businesses need to be prepared to adapt their models to keep up. By understanding the key trends and developing a strategy that meets the needs of their target market, businesses can position themselves for success in the future. Here's what to keep in mind:
Go the omnichannel way for your offline & online retail needs.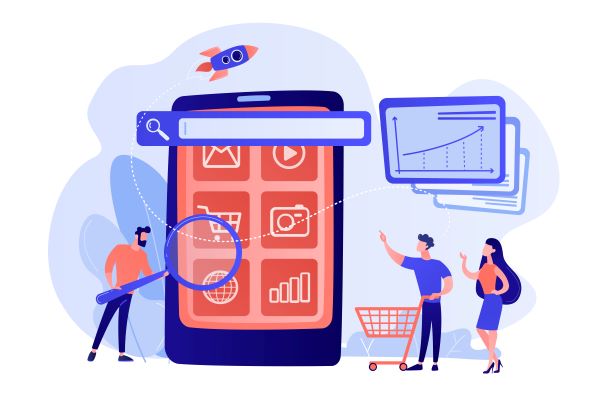 How B2C Companies Can Stay Relevant to Changing Customer Expectations
In the past, consumers had limited options, with physical stores being the primary avenue for making purchases. However, with the rise of e-commerce and digital transformation, consumer expectations have undergone a significant shift. B2C or Business to Consumer models need to adapt to these changing expectations to stay relevant and competitive. Among several ways, one definitive and time-tested way is to offer a variety of channels through which consumers can shop. This includes having a physical store, an online store, mobile app, and other platforms. By offering your products on multiple channels, businesses can reach a wider audience and provide a more convenient, fulfilling shopping experience.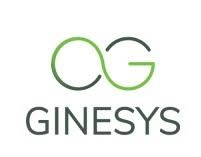 Stay ahead of the retail curve with India's leading omni retail suite
Another way is to focus on personalization. This means understanding the needs and wants of individual consumers and tailoring the shopping experience according to those needs.
Finally, technology can play a vital role in providing seamless customer experience across all your channels. Technology can be used to improve the efficiency of operations, provide better customer service, and create a more personalized shopping experience.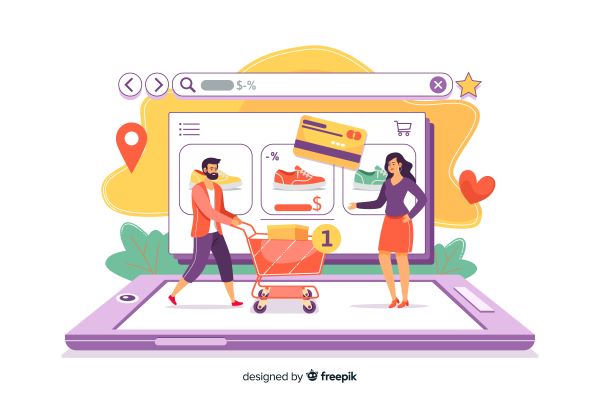 Here are some successful B2C business model examples that have leveraged technology extensively to meet ever increasing and demanding consumer expectation and maximized their ROI:
Amazon:
Amazon is one of the most successful B2C business models in the world. It has adapted to changing consumer expectations by adopting technology to offer a wide range of products in various channels at competitive prices and ensuring fast shipping. Extensive use of technology helps Amazon to use data to personalize its marketing and sales efforts, which helps the company target the right products and services to the right customers.
Flipkart:
Flipkart is a large e-commerce platform in India. The company's efficient delivery is supported by Ekart, its in-house logistics division. Flipkart has expanded its business to various industries, including travel, insurance, and financial services. It has been a pioneer in introducing innovative services like cash-on-delivery (COD) and hassle-free refunds. It has made this all possible due to substantial investments in technology, leveraging data analytics and machine learning (ML) to improve its offerings.
Tata Group:
The Tata Group is a huge Indian conglomerate uses retail technologies extensively across various industry sectors, including consumer goods - Tata Neu, Tata Cliq, BigBasket to name a few. All these platforms use technology to personalize communications, speed up the order fulfillment and delivery, manage huge orders and inventory, provide seamless checkout experience, significantly reduce the churn rate and save huge operating costs.
These are just a few examples of how B2C business models are adapted to customer needs and using data to personalize their marketing and sales efforts and manage to stay ahead of the curve and succeed in today's competitive B2C market.
Changing dynamics of technology in B2C business models
In today's rapidly evolving business landscape, staying ahead of the competition requires businesses to adapt to changing consumer behavior. With the advent of technology, consumer preferences have shifted, and it has become imperative for businesses in the Business-to-Consumer (B2C) market to leverage technological advancements to meet the evolving needs and expectations of their customers. So let us explore the impact of technology on three key areas that affect B2C markets: Point of Sale (POS), Enterprise Resource Planning (ERP), and Warehouse Management Systems (WMS), and how they can be harnessed to cater to customer preferences.
Here are a few ways that businesses can leverage technology to adapt to changing consumer behavior:
Point Of Sales (POS) Technology:
Point-of-sale (POS), also referred to as the point of purchase, is the location where consumers finalize their purchases, make payments, and complete transactions. Traditionally, Point of Sale (POS) systems were primarily used for basic transactional purposes. However, with the advancements in technology, modern POS systems have transformed into powerful tools that offer much more than just processing payments. The best POS software handles purchase transactions and encompasses both hardware and software components. For instance, it organizes items by department, tracks sales, and calculates taxes on receipts.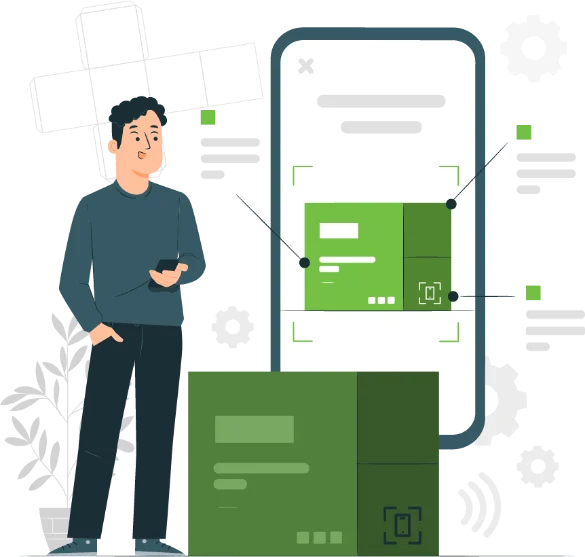 Streamline retail processes with Ginesys inventory management & POS solutions.
Some advanced characteristics that POS systems have to offer:
Enterprise Resource Planning (ERP) Technology:
Enterprise Resource Planning systems play a crucial role in managing various business processes such as inventory, supply chain, customer relationship management, and more. Thus, enterprise resource planning (ERP) software is a suite of integrated applications that helps businesses manage their operations. ERP software can help businesses to improve efficiency, reduce costs, and make better decisions.
With changing consumer behavior, businesses need agile and flexible ERP systems that can adapt to shifting consumer demands. Advanced ERP technology allows businesses to streamline operations, improve efficiency, and gain valuable insights into customer behavior.
In recent years, ERP software has become more cloud-based, which makes it easier for businesses to access and use data. This can be a major advantage for businesses that are looking to adapt to changing consumer behavior. No infrastructure to manage, fewer security risks and lower cost of ownership along with ease of access from anywhere anytime.
Warehouse Management System (WMS) Technology:
An efficient warehouse management system (WMS) is essential for businesses to meet the growing demands of consumers. Traditionally warehouse operations often involved manual processes that are time-consuming and prone to errors. With the emergence of advanced Warehouse Management Systems (WMS) to meet the changing consumer preferences, businesses can now optimize their supply chain, improve order fulfillment, and provide better customer service more efficiently. WMS technology enables businesses to automate various tasks, including inventory tracking, order processing, and shipping.
By leveraging WMS technology, businesses can ensure faster order fulfillment, accurate inventory management, and timely delivery, ultimately meeting customer expectations for quick and efficient service.
In recent years, WMS software has become more mobile, which allows businesses to track inventory and shipments in real time. This can be a major advantage for businesses that are looking to adapt to changing consumer behavior.
The changes in POS, ERP, and WMS technologies are all aimed at meeting the evolving preferences of today's consumers.  By embracing technology, businesses can deliver on these expectations and gain a competitive edge in the B2C market.
Stay ahead of the curve with India's best omniretail platform: Ginesys
How Ginesys can help:
In 2022, 20% of all retail sales were made online, up from 17% in 2021 and this number is expected to rise to 23% by 2025. In the dynamic world of B2C business models, staying ahead of the competition requires robust and innovative solutions.
Ginesys, India's leading omniretail suite, offers a comprehensive retail software for multichannel retail. With its state-of-the-art technology and advanced features, Ginesys enables businesses to adapt to changing consumer behavior and effectively manage their operations.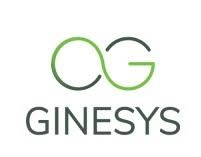 Experience the future of omnichannel retail with Ginesys.
Know more about the retail & Ecommerce solutions that Ginesys has to offer for your B2C businesses.
Get in touch with us today!