Distribution Importance in Retail Business
Distribution Importance in Retail Business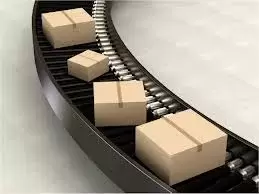 Imagine having all of your products in four or five separate locations. Now imagine trying to get a product from each of those distribution centers to one location. Therefore in the highly competitive retail sales businesses, getting the right goods, to the right stores, at the right time, and in the right amount is critical to the profitability of each store location and the Chain.
In most retail stores, the amount of space available for receiving, checking, and display of merchandise is limited and it is important that the goods be efficiently and expeditiously moved to the selling floor in an efficient manner by store personnel. Retailers, in order to be successful in the competitive market, should work towards maintaining an unhindered merchandise flow on the sales floor.
One of the functions of a distribution channel is to optimize your sales volume. Even though you might have several opportunities to distribute your product, you might have limited capacity to make your product, so you must look at which will help you generate the most sales.
Ginesys distribution model helps retailer to have multi-site multi-options which includes integration with internal/external POS system. It helps to track pipeline stock across supply chain including allocated and in-transit stocks. It benefits retailer in tracking for shortage / excess and transfer reconciliation.
For full details on Ginesys Distribution please click on the link below.