Is Hyperlocal Delivery Making a Dent in In-Store Sales
Is Hyperlocal Delivery Making a Dent in In-Store Sales
Swiggy, a leading food delivery platform in India, has set a new benchmark in the retail delivery space. Swiggy Instamart, its innovative distribution model, has transformed the way consumers shop for groceries and household essentials. It has partnered with local stores to provide customers with a hyperlocal delivery service that delivers groceries within a matter of minutes. 
Swiggy's delivery model has been a game changer for the company. It allows the company to leverage its existing delivery infrastructure and customer base to offer a new service that meets the needs of today's fast-paced and convenience-driven consumers. It has emerged as the go-to platform for customers looking for a convenient and quick way to shop for groceries and household essentials. 
Swiggy Instamart stands as a classic example of Hyper local delivery model. Let us explore what this term exactly means and how it impacts the instore delivery sales.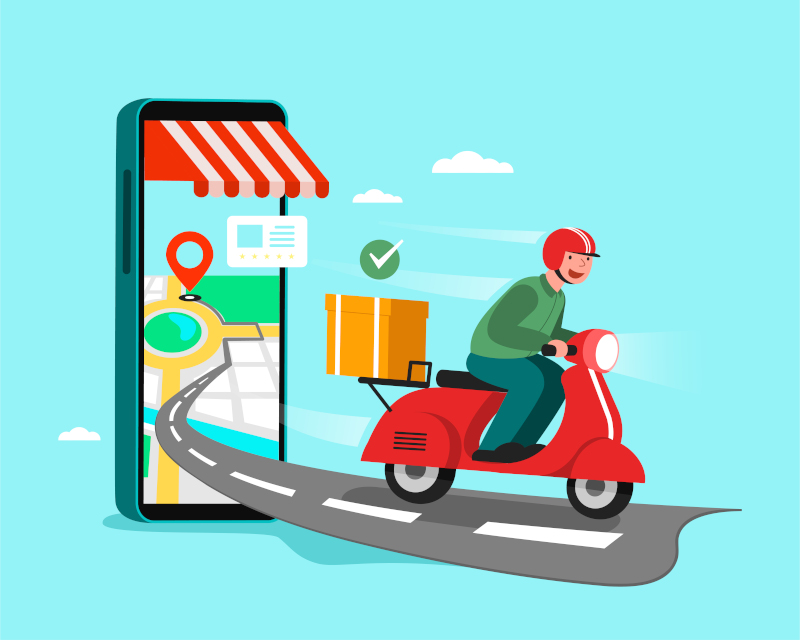 Decoding Hyperlocal Delivery 
Hyperlocal delivery is a model where retailers partner with local delivery providers to offer same-day or even same-hour delivery services to consumers in their area. This allows consumers to shop from local retailers without leaving their homes and receive their orders quickly and conveniently. Delivery providers typically operate on a commission-based model, where they take a percentage of the order value as a fee for their services. 
Is Hyperlocal Delivery  the Future of Retail ? 
Hyperlocal delivery is a revolutionary concept that is changing the face of retail. The global hyperlocal services market was valued at $1.5 trillion in 2021 and is expected to reach $5.9 trillion by 2031. 
The USP of hyperlocal delivery is that it enables retailers to offer faster delivery times than their competitors, often within a matter of minutes. It offers consumers the convenience of immediate delivery of products from local stores and businesses by leveraging technology and innovative logistics strategies. This is particularly appealing to customers who value convenience and want to receive their orders as quickly as possible. 
Hyperlocal delivery also benefits local businesses by helping them reach a wider audience and compete with larger retailers. By partnering with hyperlocal delivery providers, local businesses can tap into a larger customer base and increase their sales while maintaining their unique identity and community connection.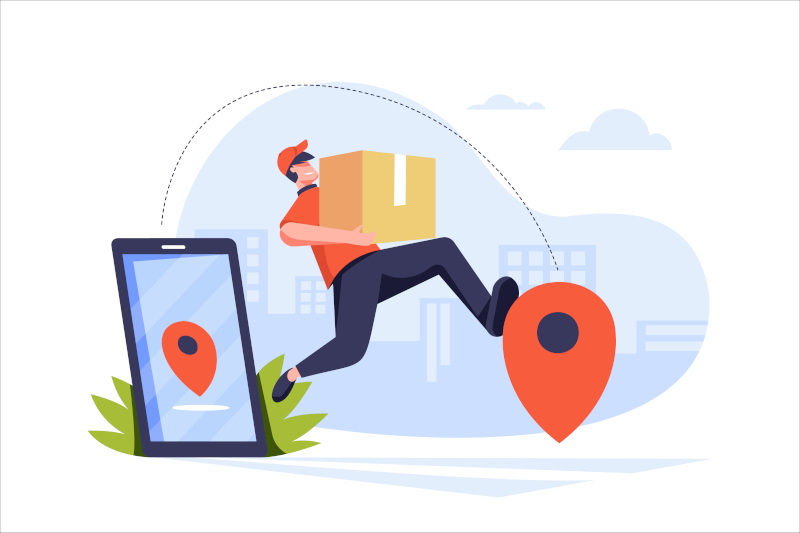 Benefits of Hyper Local Delivery 
Hyperlocal delivery can be a way for retailers to differentiate themselves from e-commerce giants like Amazon, which typically offer next-day or two-day delivery rather than same-hour delivery. By offering faster and more personalized delivery services, retailers can provide a unique value proposition that can encourage consumers to choose them over their competitors. Let us explore the positive impact of hyper local delivery services: 
Seamless Omnichannel Shopping Experience with Hyperlocal 
Hyperlocal delivery enables retailers to provide a seamless omnichannel shopping experience that combines the best of both online and offline shopping. By integrating hyperlocal delivery with in-store pickup options, retailers can give customers more flexibility and control over how they receive their orders, leading to increased customer satisfaction and repeat business. 
Wide Reach  
By partnering with local businesses and stores, hyperlocal delivery providers can offer a wider range of products and services tailored to the specific needs and preferences of their customers. This results in increasing their audience reach.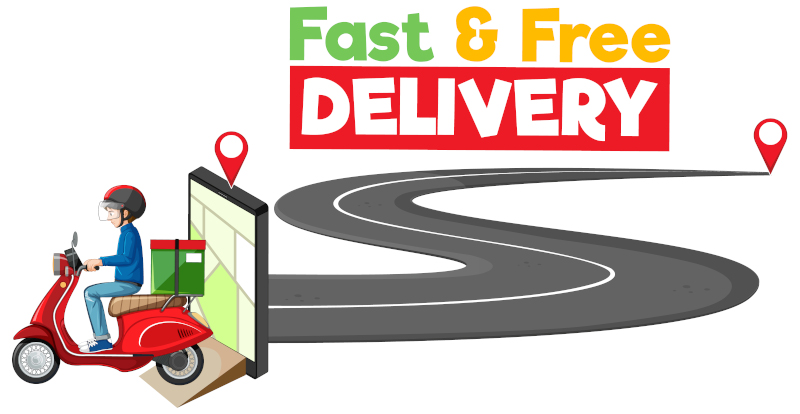 Impact on Instore sales  
While hyperlocal delivery has benefits for both retailers and consumers, there are concerns about its impact on in-store sales.  
Potential Decline in in-store Sales 
Some retailers worry that offering delivery services will cannibalize their in-store sales, as consumers may choose to shop online instead of visiting physical stores. This could lead to a decline in foot traffic and revenue for retailers. 
Impact on Profit Margins due to Delivery Costs 
The cost of providing fast and reliable delivery services can be significant, which may impact retailers' profit margins. Retailers will need to carefully balance the costs and benefits of hyperlocal delivery and consider factors such as delivery fees, minimum order sizes, and product pricing to ensure that they can provide competitive and sustainable delivery services while still maintaining their profitability. 
Retail Tips  
According to Forbes 99% of retailers will start offering same day delivery by 2025. Start Localising your inventory, educate your warehouse staff and work with multiple delivery fleets to succeed in 2023 and beyond.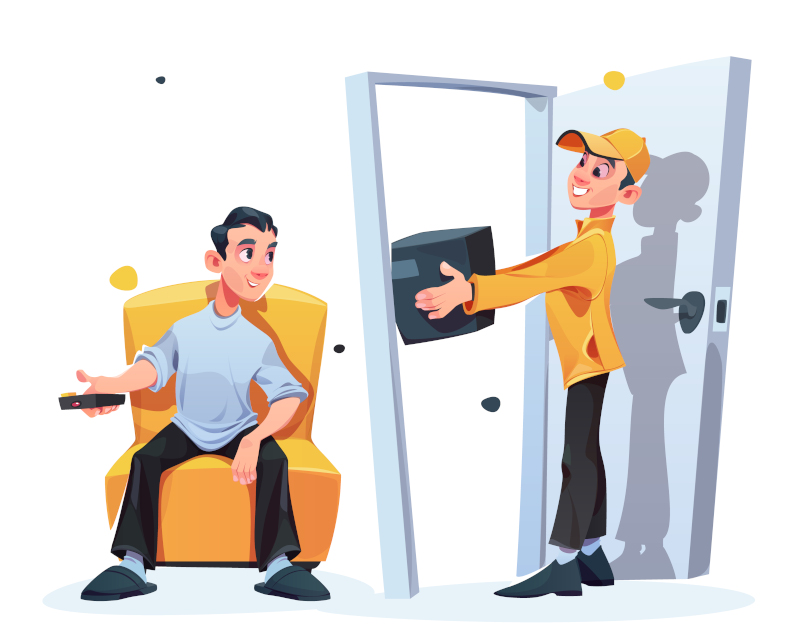 How Ginesys is Embracing Hyperlocal Retail  
Get ahead of the competition and revolutionize the way your business operates with Ginesys. Any hyper local delivery model is incomplete without an omnichannel experience. Our state-of-the-art omnichannel and e-commerce platform offer an innovative approach to logistics and delivery. 
We understand that quick, efficient, and reliable delivery is essential in today's fast-paced business landscape. With Ginesys, businesses can easily manage their inventory, orders, and deliveries across multiple channels, including online, in-store, and mobile. Our Omnichannel platform seamlessly integrates with your existing systems, allowing you to manage everything in one place. 
We also offer e-commerce development and order management platform services that help businesses establish and grow their online presence. Our platform is designed to help businesses of all sizes develop and launch e-commerce websites, online marketplaces, and mobile apps. 
So, if you're looking for a partner that can help you embrace the hyperlocal delivery model and establish a robust online presence, look no further than Ginesys.  
Get in touch with us today to learn more about our services and how we can help your business succeed.