5 guidelines for a successful multi-store retail business
5 guidelines for a successful multi-store retail business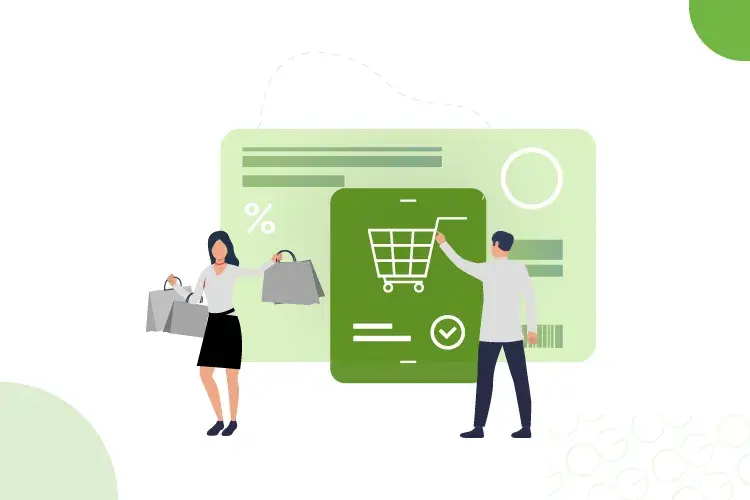 Ray Kroc had an incredible vision when he opened the first McDonald's store in Illinois back in 1967. He had a dream of expanding McDonald's to 1000 locations in the United States. 
His dream did come true. McDonald's didn't just expand in the United States, but it grew all over the world. By 2018, the fast-food chain had expanded to 120+ countries, with a staggering 37,200 outlets worldwide. 
McDonald's was once opening a new outlet every 14.5 hours!! 
Their massive growth rate left many retailers wondering what their strategy for multi-store expansion was. If you, like McDonalds are also looking to expand and run your multi-store business, then these five tips are for you.  
Five tips for creating a multi-store retail business that succeeds 
The expansion of your retail business offers tremendous opportunities for growth. However, you must consider the consequences before dipping your toes in the water. The retail industry is rife with competition. You need the right retail management tools and strategies to gain an edge over your competitors. These strategies and tools can help you ace your muti store retail business.  
Automating the Inventory Tracking Process 

Accuracy of inventory management is the name of the game in retail. It provides a complete picture of the supply chain. The process matches client demands with your available inventory

While tracking inventory is simple for a single store, it can be challenging for a company having multiple locations.  

For instance, what if a customer fails to find a product in a specific colour at your store? You will either have to direct the customer to another location or get the item shipped to your store.  

You need a retail software where communication across all your locations must be quick and clear. With a multi-store POS system, inventory transfers can be done swiftly, stockouts can be avoided and you will get an accurate inventory count. If you are selling products at multiple locations, then it is imperative that you automate your inventory tracking process.  

Make your customers Pay with Ease   

Transactions have turned digital. Most customers prefer online modes of payment at retail stores. Credit and debit cards are being used widely. These digital wallets, cards and POS at stores have all become mainstream transactions. 

It is vital to provide a unified payment gateway to your customers. It helps you streamline your payments, returns and refunds.  Keep it consistent across your website, eCommerce sites and physical stores. Customer satisfaction is directly proportional to the speed and ease with which money can be transferred. You could also integrate receipts and sale transactions into a single platform. 

Track Multi-Store Performance Effortlessly  

You're shuttling between different stores, holding meetings every day to check on your targets and jumping between calls with your store managers. Do all these tasks feel familiar to you? 

There's no way you can avoid tracking your key performance indicators (KPIs) when you are running multiple stores. The process, however, doesn't have to be tedious and time consuming.  

Upgrading to Business Intelligent tools can make things a lot easier. You get real-time data about your sales, performance and inventory all in a single platform. You will also get a clear picture of the vivid picture on inventory turnover ratio, average order value, and sell through rate.  

BI performance tracking enables you to predict potential risks, establish benchmarks, enhance forecasting and make better decisions.  

Focus on Loyalty Programs  

Customers are the heart of your retail business. If they are happy with your services, they will not just make more purchases but also spread the word. It is imperative to engage your loyal customers to keep them coming back for more.  

Research has shown that about 70% of customers stay with the brand that has a good loyalty program. Repeat customers are 50% more likely to try new products. It is quite clear that loyal customers help you boost sales and increase your brand awareness.  

Integrate your multi-store POS with loyalty providers and reward your customers. Coupon marketing, sales, discounts and member-only-prices can attract your clients to shop a lot more. Loyalty management programs also enable you to target quality leads during a marketing campaign. 

Invest in Cloud Technology 

One of the proven strategies used by many multi-store businesses is upgrading their data to the cloud. As cloud-based solutions can be accessed from anywhere in the world, monitoring your stores becomes hassle-free.  

It enables retailers to store customer data, inventory data, financial data and business information in remote servers accessible through the internet. Cloud computing reduces your dependence on physical storage space. It makes it convenient for you to expand operations without hiring more employees or renting extra space.  

Upgrading your POS systems to the cloud helps download sales reports and transaction details quickly. The cloud POS offers greater flexibility and agility by integrating all important data into a single platform.   

Cloud POS ensures minimal downtime for updates, higher security and offers effortless maintenance. 
Ace your Multi Store Business with Ginesys  
Handling several stores might seem like a daunting task. However, streamlining your operations seamlessly across all channels will help you up your game.  
Ginesys' multi-store POS systems let you check your stock levels and update inventory as needed. Out of inventory at a particular store? Synchronize our POS with multiple store branches and get the products you need delivered straight to your store.  
Ginesys Cloud POS supports diverse integrations effortlessly. Whether it is eCommerce order management, coupons, vouchers, petty cash management or even ERP integrations, we do it all.  
Grow your business with our easy-to-use and fully customizable multi-store POS system. Get in touch with us to know more about our advanced solutions.