Growing demands from retail software
Growing demands from retail software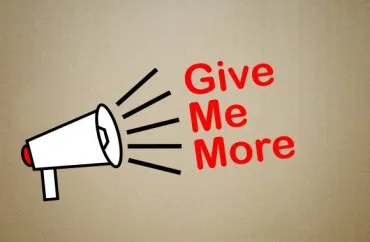 The ease of shopping online has encouraged more and more customers to prefer e-commerce retailers than brick-and-mortar stores. However, for increasing customer base, physical stores have an added leverage over online shopping portals - adding a personal touch to the shopping experience. Retail business owners wish to provide the best customer experience in order to increase the footfall at their stores.
While implementing any technological solution to support business operations, retailers need to ensure that they are able to live up to customers' expectations and provide a seamless experience to them.
In this article, we would share three demands that retailers have from retail software that assist them in improving the customer experience.
1.  Improve employee efficiency
A major grievance that customers have in a retail environment is unresponsiveness or unhelpfulness of front-end employees. While a few employees could be indifferent towards customer needs, most of them are unable to focus on customer experience because they are caught up in managing various functions such as the inventory replenishment, POS transactions, finances, and the like.
With ideal retail management software, retailers would be able to improve employee efficiency by automating most of the business functions - placing purchase orders as soon as an item is about to run out of stock, updating the inventory in real-time as soon as a sale is rung up, and much more. Because of this, employees would be up-to-date with stock numbers and would not have to 'quickly check in the stores' for item availability. On top of that, they would have ample time to understand customer needs and ensure they have a great in-store experience. Additionally, retailers could also invest in an mPOS solution; employees could carry these mobile devices to customers and assist them in completing transactions quickly and easily.
2. Provide a consistent experience across channels
Most of the retailers today have incorporated e-commerce channels in their business. It is necessary that customers do not have different experiences across offline and online channels. Thus, it is upon retailers to ensure that they drive omnichannel retail through and through.
There are various omnichannel enablers in the industry. If retailers invest in a retail management software, like Ginesys, that can be easily integrated with various third-party omnichannel service providers, they would be able to ensure stellar customer experience across online channels, be it brick-and-mortar stores, pop-up shops, browser applications, or mobile apps. By providing a seamless omnichannel experience, retailers would be able to increase the footfall of customers in the physical stores and increase retention rate amongst customers.
3. Personalize customer experience
Today's customers demand high levels of personalization in all the services that they avail. To provide targeted recommendations, retailers need to first understand the customers' needs and then provide them with such an experience. For that, retailers need to use AI-powered tools to gauge various parameters such as online search history, past purchase history, and the like. This information can be used to prepare tailor-made offers for customers. These offers could be made available in the brick-and-mortar stores as well. Additionally, retailers can also implement various customer loyalty programs and integrate these with their POS software in order to reward recurring customers for bringing in repeat business and, thus, personalize their experience.