Why could your retail ERP implementation fail?
Why could your retail ERP implementation fail?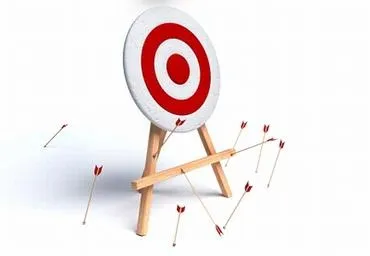 An Enterprise Resource Planning (ERP) solution is a suite of integrated software and hardware products that assists a business in managing and monitoring all its processes. A retail environment comprises of a wide range of functions - from production or procurement to inventory and merchandising, from POS and finances to human resources and customer management. It is extremely crucial that a retail organization implements an ERP solution successfully so that they have a shared database to store all the information and are able to automate the entire workflow for the business. If implemented efficiently, a retail ERP acts as a growth catalyst for the business.
Despite investing in the best ERP solution or building an in-house solution from scratch, it might not ensure great success with its implementation at the organization. Here are a few reasons for possible failure and ways to implement an ERP solution successfully at a retail organization.
1. Plan for the implementation
Some organizations plan for a retail ERP solution implementation to upgrade from their current process management tools, without having a proper vision for the future or predetermined set of goals to be achieved with the implementation. Setting up a plan does not necessarily mean the implementation would be successful and that it would cater to any growth of the business. ERP solutions should be implemented with a meticulous plan for the entire project. Allocating a budget and manpower for the project, assessing retail ERP solutions and vendors, documenting the process integration, and training all employees to operate the system should be carefully mapped out before rolling out the project.
2. Right product fit
For instance, a retail company manufactures garments and sells them in over ten exclusive stores located all across the state. The most competent modules required for the business are - production management, inventory and distribution management, employee and customer management, POS for each store, and consolidated finances, among various others. If the retail organization invests in an ERP solution that is suitable for managing a single store, instead of multiple stores, implementing the ERP solution would only incur losses for the business. This is why it is extremely crucial to assess various retail ERP solutions based on several criteria that need to be fulfilled. Based on the assessment, retailers must find the right product fit for their business format and invest in the same. With proper analysis, retailers would be able to save a lot of time, money, and effort involved in the entire project.
Ginesys, one of the leading ERP solution providers in pan-India, caters to all business formats in the retail industry and, thus, is the right product for all retail businesses.
3. Management buy-in
Any process implementation in an organization requires a top-down approach. If the management is not bought into the idea or benefits to be drawn from the process, the employees would not be able to operate efficiently. Same is the case for retail ERP implementation at an organization. It is important that the top management of the company is dedicatedly involved in the project, leading employees towards the change. This would ensure that employees would be successfully able to draw the necessary benefits and help the organization grow consistently.