How Are Brands Saving the Sale with Endless Aisle in Store?
How Are Brands Saving the Sale with Endless Aisle in Store?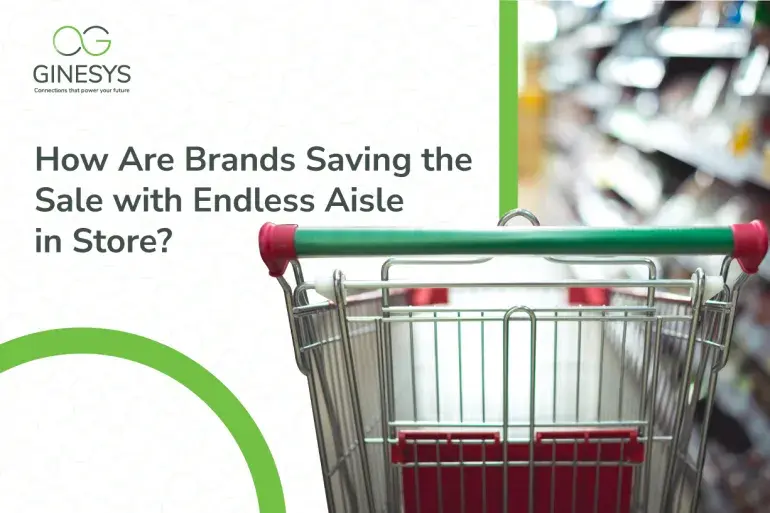 Due to the digitalization of every industry during the pandemic it has become increasingly difficult to establish and sustain brick- and-mortar-enterprises. The pandemic has completely altered the way most sectors work, particularly retail.  
Having a strong omnichannel network can help effectively bridge the gap between an online store and the physical experience that offline stores provide. Retailers must look for technologies that can integrate in-store and online inventories to become a more connected business and provide smooth customer service.  
Endless Aisle – Your Solution for Retail  
This is where 'Endless aisle' comes into the picture. Endless aisles provide several opportunities to in-store customers to order products that have been out of reach either because they are out of stock or generally not available in offline stores. In-store customers can get special access to them either through direct delivery to their homes or through a nearby store. 
According to a recent study, 90% of transactions still take place at retail stores but profits are being lost since about 8% of the inventory is out of stock. To bridge this loss, there needs to be a greater balance between inventory demand and the stock available.  
Endless Aisle works as an in-store kiosk that allows customers to search for and order items that are not instantly accessible in the store. 
The Ginesys Solution for Retail Tech in 2022 
Ginesys will help your retail business create a more intelligent omnichannel experience for your offline business. Providing shoppers with a seamless, linked experience across all channels has become critical. This is where ERP, Ecommerce Order Management and E-catalogs all come into the picture. When they work together, the POS and Order management system have an accurate picture of the global catalogs and are available to promise inventory. They also enable options for back-orders. 
Imagine a shopper who is sitting at home looking at the product catalog. Your Casa-powered CRM can drive him/her to the nearest store to check out the latest collection with a personalized coupon and a personalized e-catalog. Once inside the store she does not find a product in the size that fits her. She goes online on the brand app and creates an in-stand store order to get the product in her name. She is able to utilize her coupon for this order. The store associate gets the credit for the sale. The actual piece is in a different store or warehouse. Now the OMS drives the notification for the order to the place where the stock is available and reserves the piece of inventory for the customer. The inventory is then shipped from there directly to the customer. The customer is updated of the status of his/her orders via Whatsapp or the brand app. Once he/she receives the item she can let the brand know her feedback. If she had given her GSTIN even that is updated into the GST portal automatically. The stores GST inputs are automatically recorded and inventory and sales automatically updated. 
This scenario is completely digitally enabled by the Ginesys One digital retail suite. 
Features of Endless Aisle 
Endless Aisle breaks the linear path to retail and stocking inventory. To prevent customers from making the complete shift to online stores, retailers need to find a way to synchronize with and complement the customer's digital touch needs.  
Through Endless aisles, buyers get numerous options to choose from, broadening their purchasing options. When a physical store fails to provide a user with a digital experience, an endless aisle retail solution serves as a bridge between the two. It allows in-store customers to access products that aren't easily accessible otherwise.  
Endless aisle enables retailers to make their stores easily accessible because of their compatibility with multiple devices. Customers will return to such stores due to the increased visibility of inventory. Resellers can use data from endless aisle to re-target customers. This makes it easier for businesses to track their consumers' buying history and preferences, which is a major plus.  
Top Features of Endless Aisle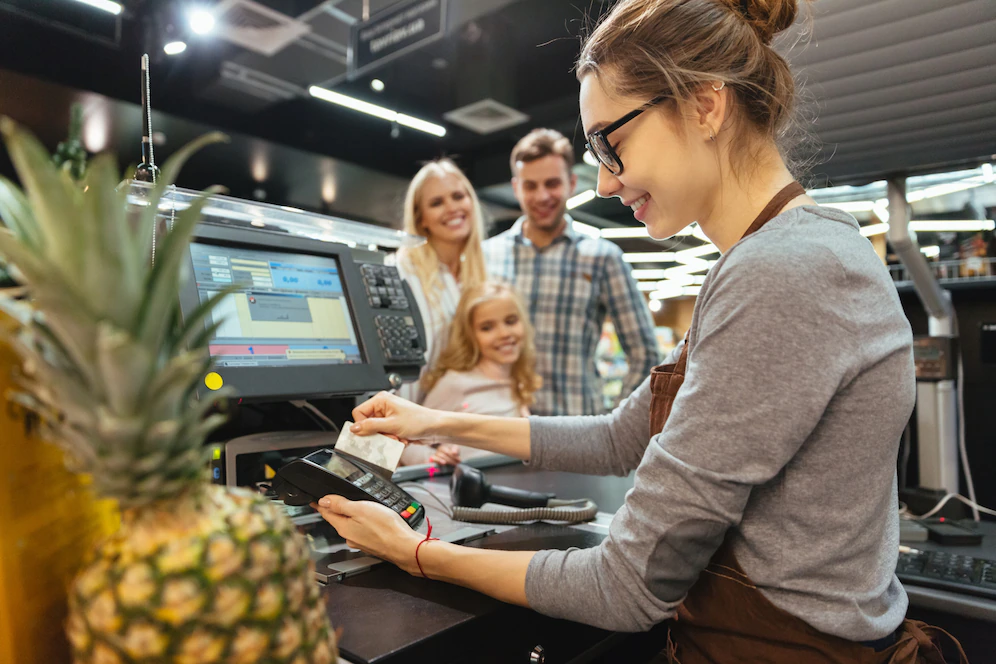 Some of the most favoured features of endless aisle are: 
Enhanced Customer Experience 
Increased Sales Probability 

Decrease in Cost of Sales/ Operations 

Modern Phygital Retail Experience  

Easier Data Analysis of Preferences and Purchase History 
How Endless Aisle is Helping Brands Save the Sale  
It is estimated that 10% of both online and offline orders go at a loss because they go out of stock. This can lose businesses a lot of customers in the long run and reduce chances of retaining them. While touch access can transform the sales of any retail outlet and reduce the potential of losing sales, speedy deliveries and features like click and collect can make it easier to meet customer expectations. 
Brands can use Endless Aisle to boost their sales and profits by maintaining product markups, selling all their stock and enjoying independence of location. You'll never have to worry about a customer leaving your store empty-handed when every item, color and size are available and ready to buy. 
An endless aisle strategy gives customers a wider range of products to choose from, easier selection and faster services without even needing the help of a sales associate at a physical store. It avoids revenue loss caused by the unavailability of a particular product, and provides kiosks which will give buyers a personalized and robust customer experience.  
How to Adopt a Winning Retail Strategy   
For a winning retail strategy, retailers need to think and act agile. Agile is a gradual, iterative development approach that uses communication and engagement between self-organizing cross-functional teams to bring you to your intended objectives.  
It helps teams bring additional value to the customer along with speedy delivery. Most companies are so focused on documenting the service pattern that they miss out on delivering greater value. Agile wins the retail strategy by incorporating business ethics, including excellence and integrity. 
Bridge the Gap Between Retail and Technology 
Ginesys bridges the gap between online and offline markets with endless aisle, Browntape and Casa. Get in touch with us to create delightful customer experiences in your retail store and watch your business grow.