Increase your Supermarket Retail Sales with these Secret Strategies
Increase your Supermarket Retail Sales with these Secret Strategies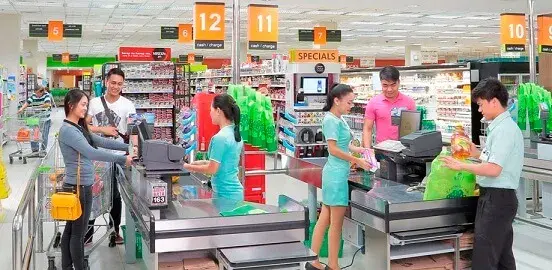 Supermarket retail sales with good volume and profitability is a tough nut to crack. One strategy to Improve retail sales at supermarket is to adopt more customer focused strategies to increase loyalty. It also requires the adoption of  good retail technology such as a robust supermarket billing software at the front end along with an efficient supermarket software at the backend or warehouse level.
In this blog we will try  to discuss some of the points that will cover the above mentioned two areas of concern to increase the supermarket retail sales.
Loyalty schemes and programs
Customers these days love exclusivity. A good loyalty program will make them feel important and distinct from other and will increase the degree of loyalty towards the brand  which in turn will boost the retail sales at supermarket from these customers.  Good customer-focused loyalty programs will also increase the number of visits to the store.
Data collection and analysis
Understanding the shopping behavior of consumer is the most important  aspect to improve sales. The retailer should make sure that it does not miss any data collection point such as through the feedback back forms, loyalty schemes and also through the supermarket billing software. Once the data is collected it should be analyzed through proper data analytics tool which could churn out insights necessary to devise the sales strategy  for a retail supermarket chain.  Both  of these  i.e  data collection and its analysis  should be reliable and standardised for the correct decision-making.
Data collection and analysis of  operations  is also very important to enhance the efficiency of the store. This will  inform the bottlenecks in the operations and then one can churn out the reasons for it. Once this is accomplished it is very easy to optimize  the operations at the store. For example by analyzing the TAT for billing and improving it to an optimized level  will enhance the customer's experience in the store.
Adoption  of latest technology driven supermarket software
Supermarket software these days limits not only to just an inventory management or a point of sale software. It has evolved into a whole new gamut of  tools to enhance the  customer experience. These softwares not only automates the store operation but also captures the useful data that can be analyzed to improve retail sales in the store. To enhance the supermarket business a good retail erp software like Ginesys is a must .Ginesys is a comprehensive retail erp software for supermarkets that takes care of all the operations in the retail value chain  including its automation, data capturing and analytics.