Inventory Valuation and Cost of Goods Sold (COGS) Logic revamped
Inventory Valuation and Cost of Goods Sold (COGS) Logic revamped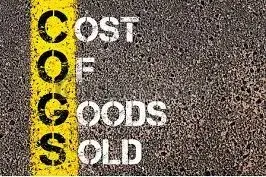 Ginesys retail ERP has completely reworked the process of calculating cost of goods sold and valuing stock on hand. This will have a direct impact on all customers of Ginesys as it is an intrinsic part of the business reporting.
In this update, Ginesys retail software has linked COGS update process with Monthly Inventory Closure concept. We have also introduced the concept of Provisional and Final COGS, which will give users the flexibility for backdated transactions.
Along with this, Ginesys software users can also take advantage of posting COGS difference into inventory so that there is no change in data in future. The entire software logic has been revamped for high performance regardless of data volume.
These enhancements will help the users in more effective stock valuation by providing more accurate data considering various aspect of inventory movement and transactions.