The exclusive 6th edition of the Ginesys Connect event unfolded in Chandigarh, and brought together the dynamic retail and Direct-to-Consumer (D2C) segments.
Event Overview:
Ginesys Connect is a series of gatherings, meticulously curated to unite leaders from the retail sector, fostering discussions on strategies that will define your brand's trajectory in the upcoming era. The event is planned for the presence of over 40 CEOs, CXOs, and Directors, promising an assembly of industry luminaries.
The Agenda was as follows
6:00 PM - 6:30 PM: Registration and Networking Tea
Join us for a warm welcome and a chance to connect with fellow attendees over a delightful tea session.
6:30 PM - 7:30 PM: Session 1 - Navigating Complexities for Retail Growth
Engage with a panel of esteemed entrepreneurs from the Tricity area as they share their experiences and insights on steering through the intricacies of retail growth.


Mr. Vijay Gupta - Head of IT and Digital at Columbia Sportswear India
Mr. Vijay Gupta, a seasoned Chief Information Officer, has worked in manufacturing sectors including Escorts, NTTData, Toyota, Honda, Chambal Fertilizer, and CK Birla Hospital, overseeing onshore and offshore projects.
 
Mr. Vipul Gupta - Director at Re'equil India
In 2018, Mr. Vipul Gupta established Re'equil, aiming to offer scientifically backed personal care items for improved skin and hair health. He previously worked at Elixir Healthcare as a President.
 
Mr. Gaurav Shukla - PR Head at IIFD
Mr. Gaurav Shukla a seasoned performance marketer with a diverse skill set and a proven track record of delivering results for brands across various industries. With over 7+ years of experience, he has developed expertise in a variety of digital marketing channels, including search, display, social media, native advertising, affiliates, and programmatic. His experience spans several industries, including edtech, e-commerce, Fashion Education, and OTT.
 
Ms. Seeza Bhardwaj - Director at The Green Loom
Ms. Seeza Bhardwaj, founder and director of The Green Loom, a sustainable skincare brand in Chandigarh, India, leads with a passion for eco-friendly impact and empowering women artisans.
 
Mr. Munit Sachdeva - Director at Halt India
Mr. Munit Sachdeva, CEO of Halt India and Muscle Mantra, holds over 15 years' wellness industry experience, driving success with Halt India stores and Muscle Mantra outlets.

7:30 PM - 8:30 PM: Session 2 - Masterclass on Strategic Thinking for Retailers
In this segment, speakers will guide you through a thought-provoking session on strategic thinking tailored for retailers.


 
Dr. Ashok Sharma - Dean of Academics at IMT
With 25 years in industry and academia, Dr. Sharma is a certified Harvard Business School Publishing case study teacher, Microsoft-trained faculty, and a prolific author with corporate experience. He's been instrumental in institution building and holds key positions in education and management.
8:30 PM - 9:30 PM: Session 3 - Rising Stars in Retail
Discover the innovative endeavours of five distinguished entrepreneurs from the region, shedding light on their unique initiatives and successes.
 
 
Ms. Himja Rana - Founder at Boss Ladies
Ms. Rana, a seasoned entrepreneur and business coach with 20+ years of corporate expertise, leads as CEO of Boss Ladies, empowering Indian women entrepreneurs.
 
Mr. Krishan Kumar - Director at Million Cases
Mr. Kumar, co-founder and director of Million Cases, a prominent Indian online smartphone case retailer, also co-founded Peeperly India and partner with 3 other D2C brands in building. With 10+ years in e-commerce, he's a certified digital marketer, and Ecommerce Association of India member.
 
Mr. Inder Thakral - Founder at The Urban Theka
Mr. Thakral, founder of The Urban Theka, it is a fashion brand and boasts 20+ years in F&B. The Urban Theka is a unique fashion brand that reflects the authentic, old-style culture of Punjab across the range of modern apparel products. Adorned by several Punjabi music industry artists, it is a growing regional brand.
 
Ms. Kirti Goel - Co-founder at P-TAL
Ms. Kirti Goel, co-founder and head designer of P-TAL, possesses a unique design approach influenced by her keen observation of the environment. 
 
Ms. Tanvi Pathania - Founder at Frenesi Fashion
Ms. Pathania, CEO of Frenesi Fashion and founder of Tawi Jewels, is a sustainable fashion advocate with a decade of industry experience. She is a dynamic entrepreneur and an IIM Calcutta Alumnus with a strong marketing background.
 
Mr. Arush Chopra - Founder at Just Herbs
Mr. Chopra, Co-founder and CEO of Just Herbs, is a first-generation entrepreneur. He is a recipient of the European Union's Erasmus Mundus Scholarship and earned his MA from City University, London, and a BMM degree from St. Xavier's College in Mumbai.
9:30 PM Onwards: Networking Dinner
Glimpse of the Evening
Img1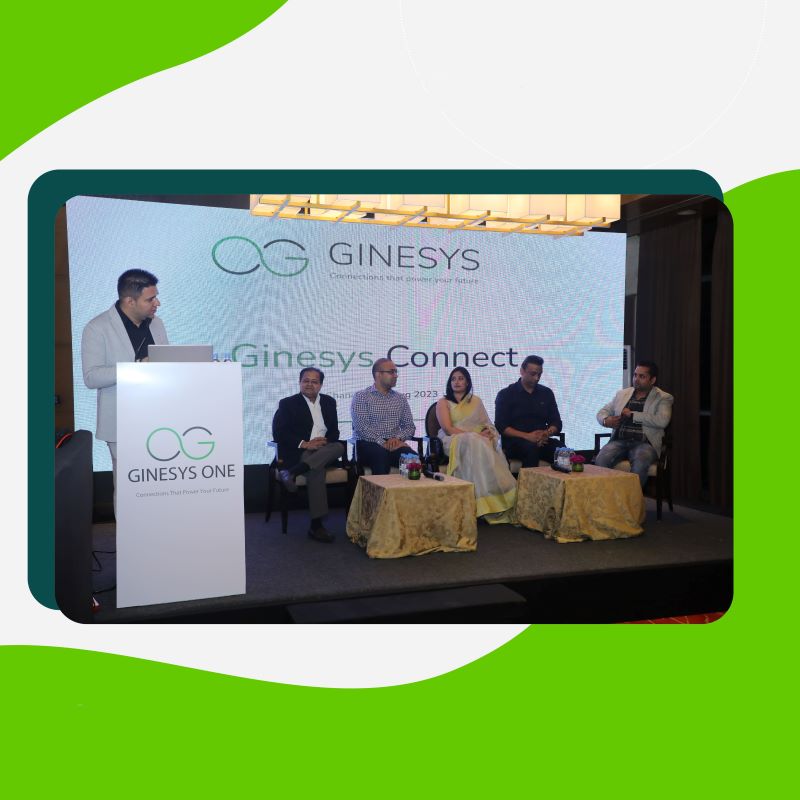 Img2
Img3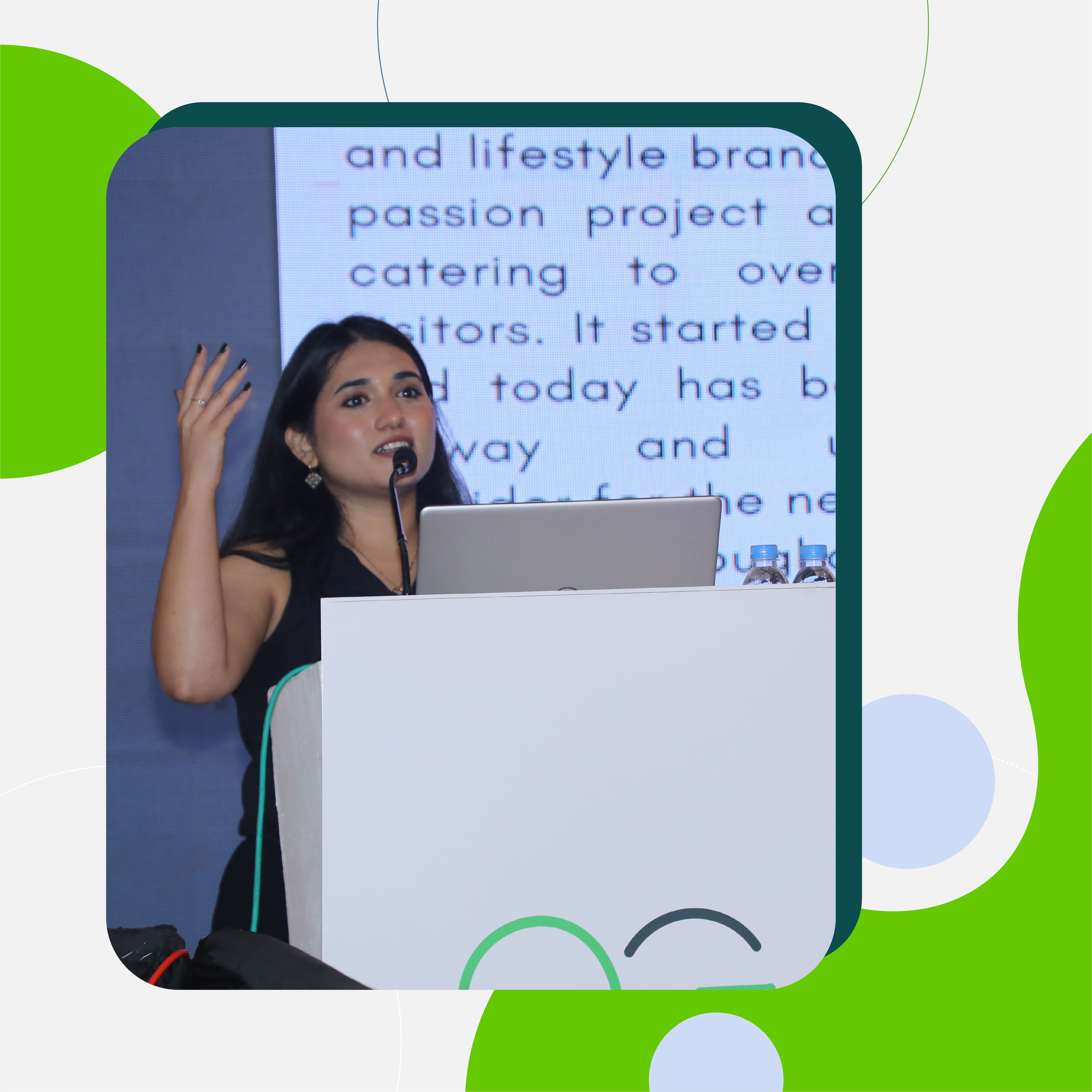 Img4
Img5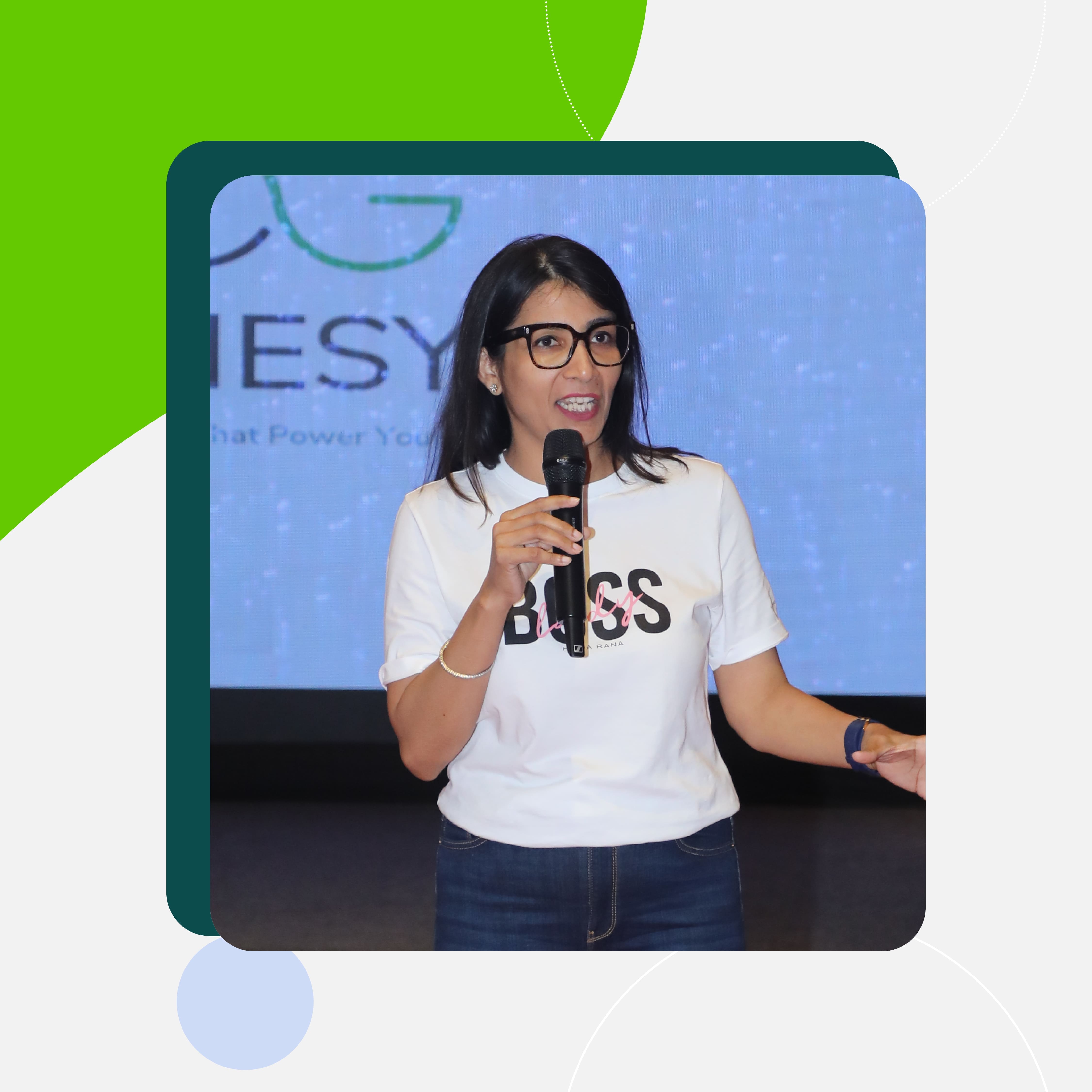 Img6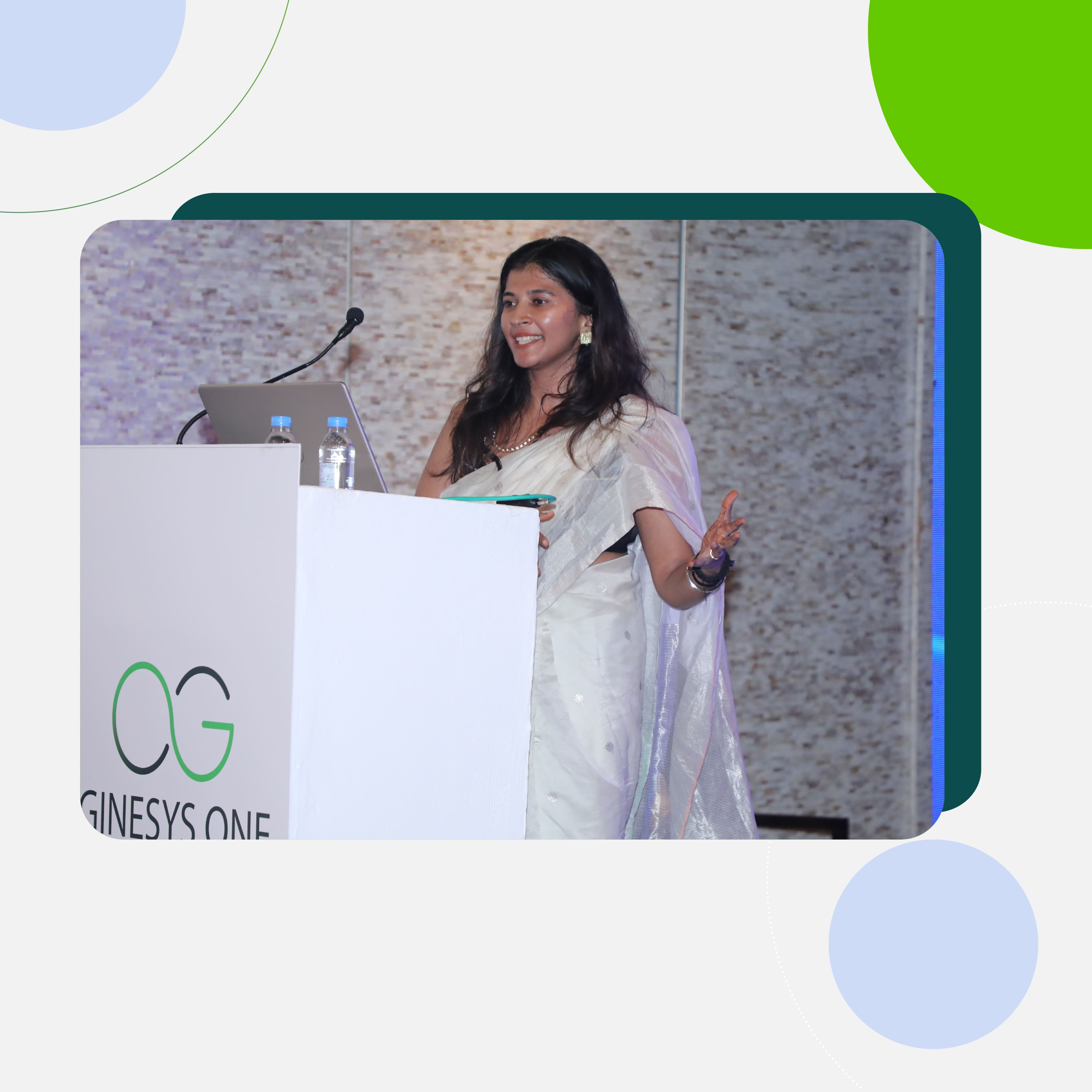 Img7
Img8
Img9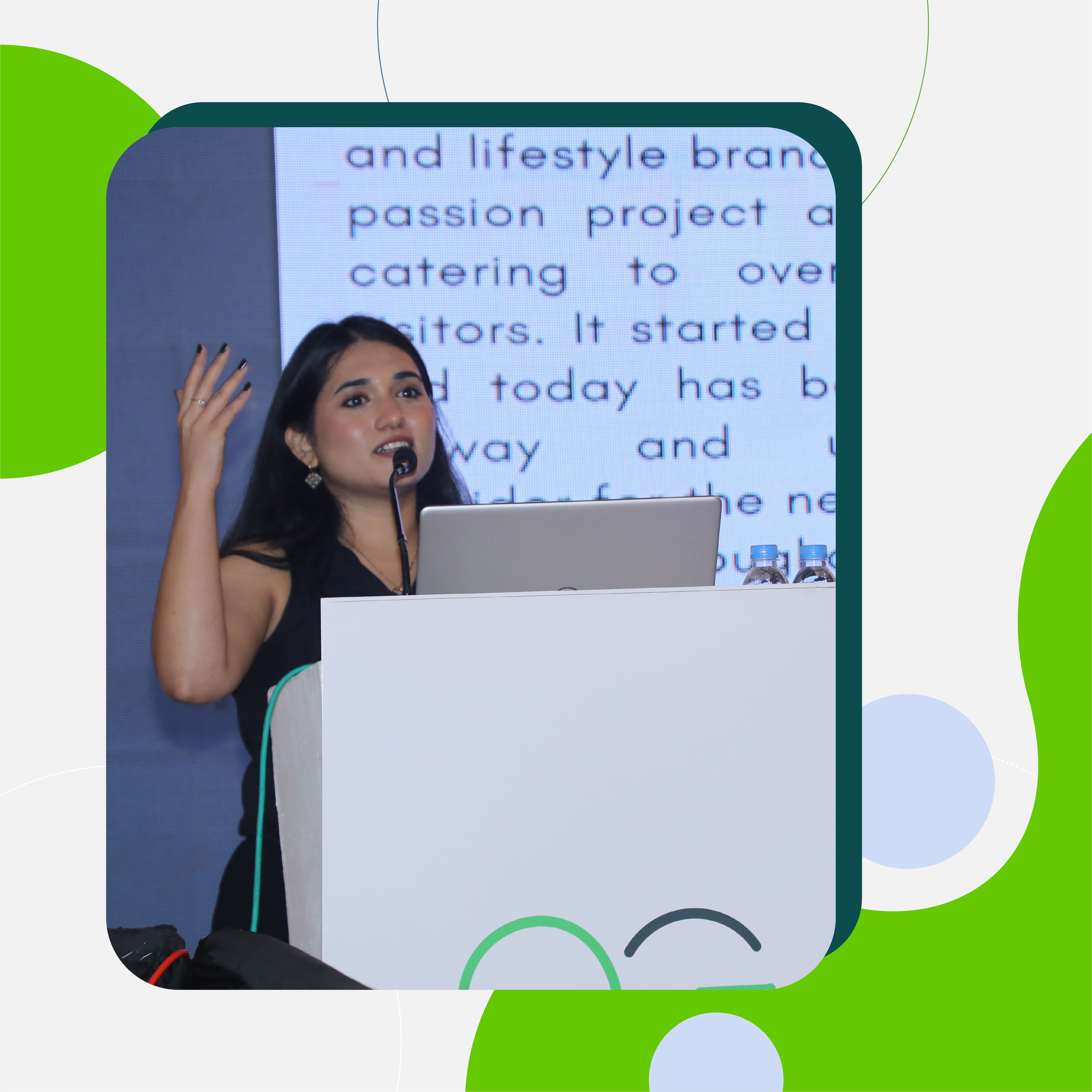 Media Coverage
Img1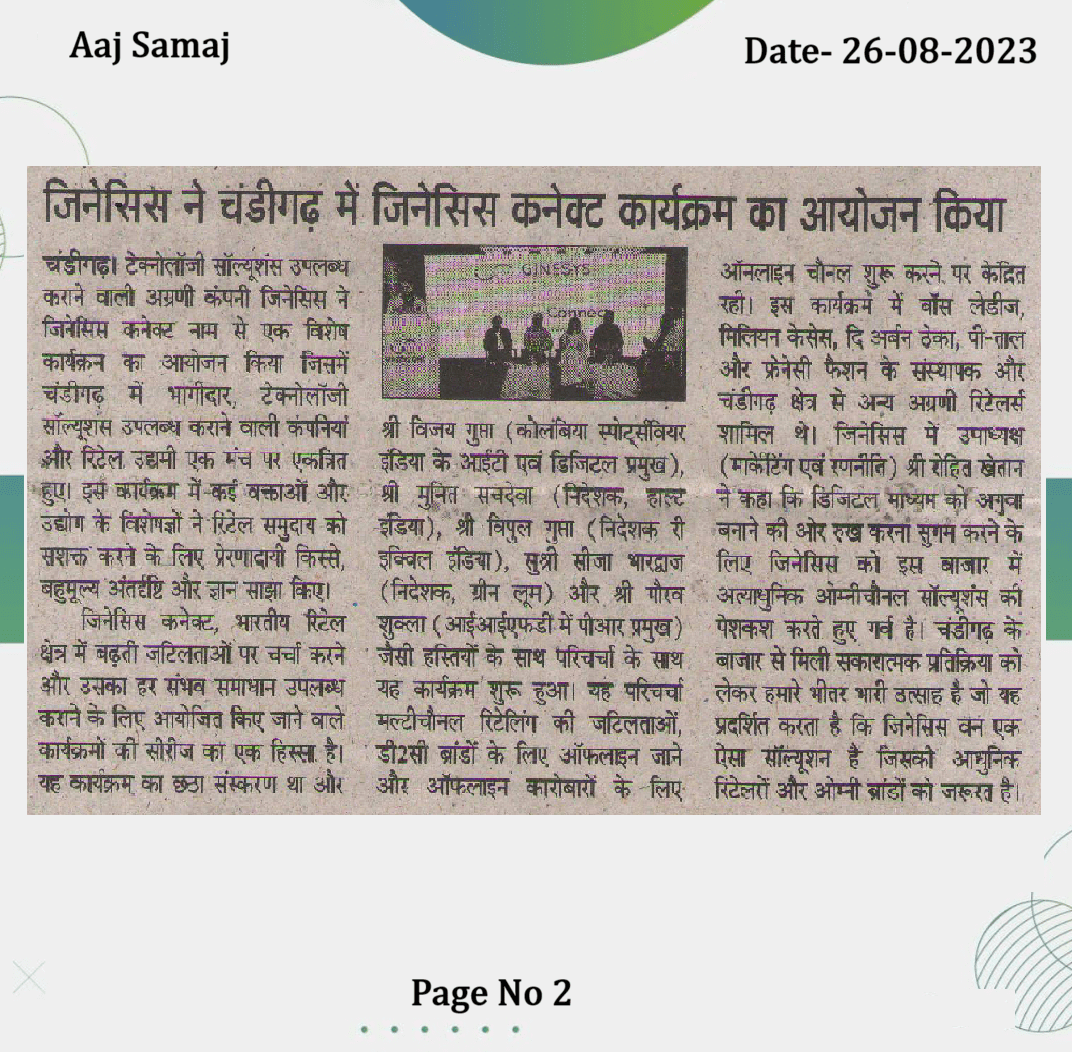 Img2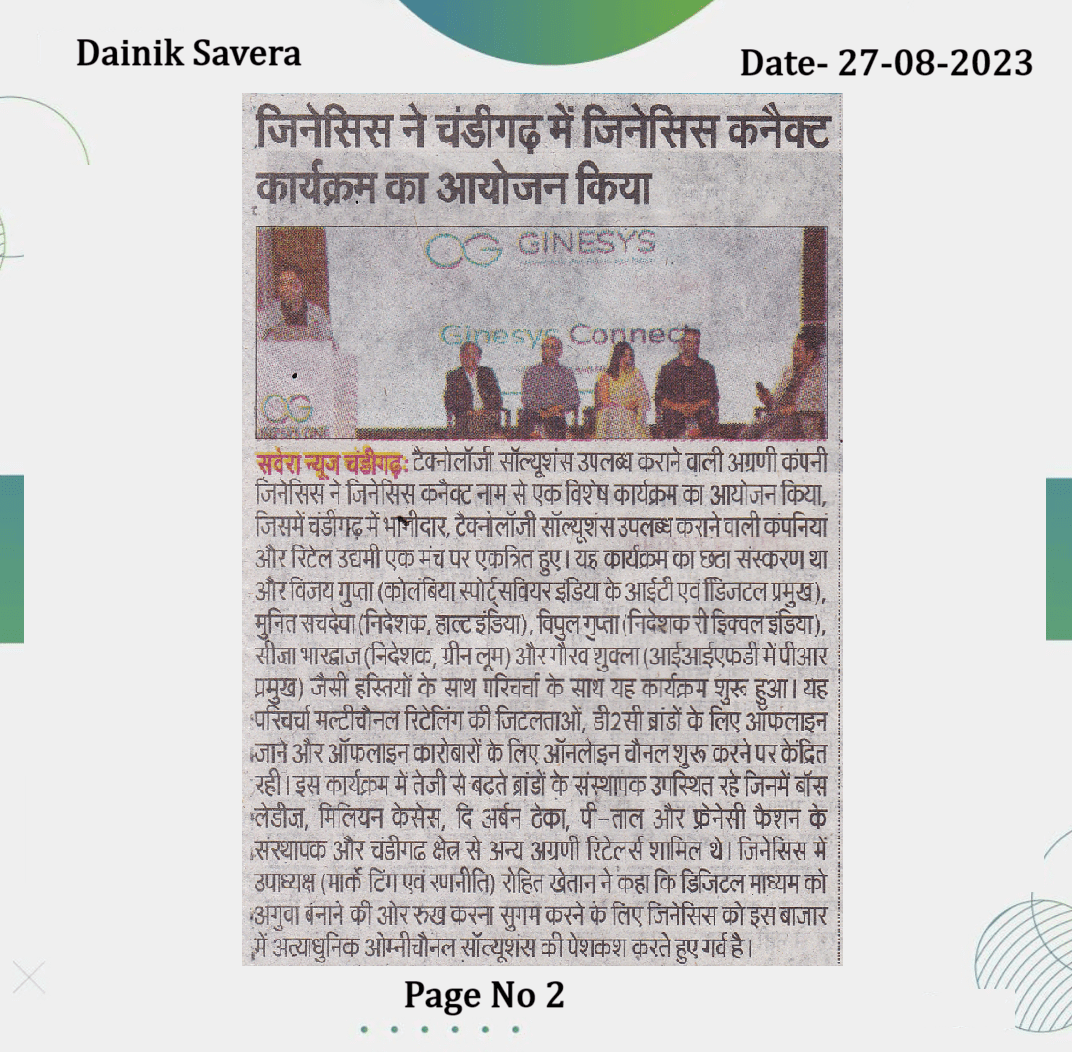 Img3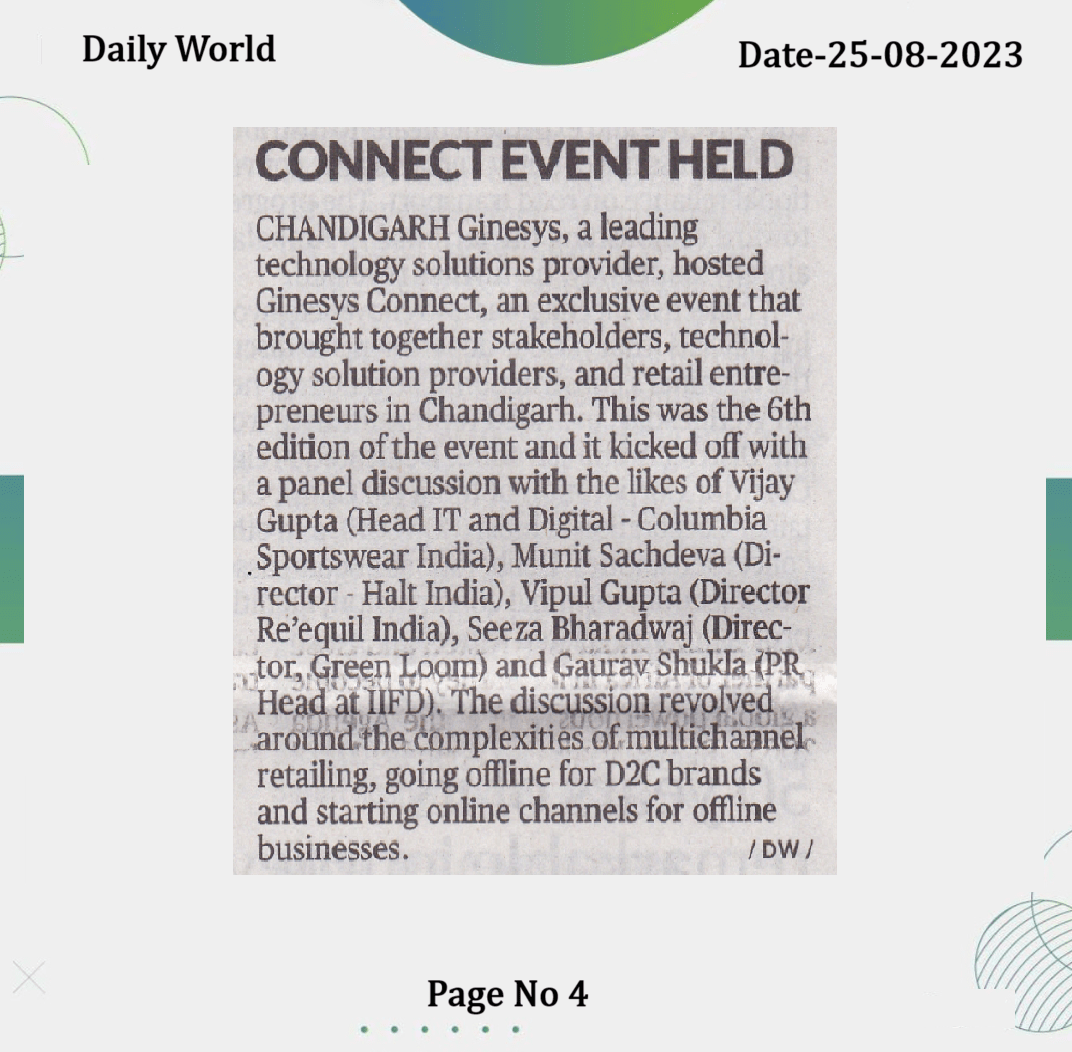 Img4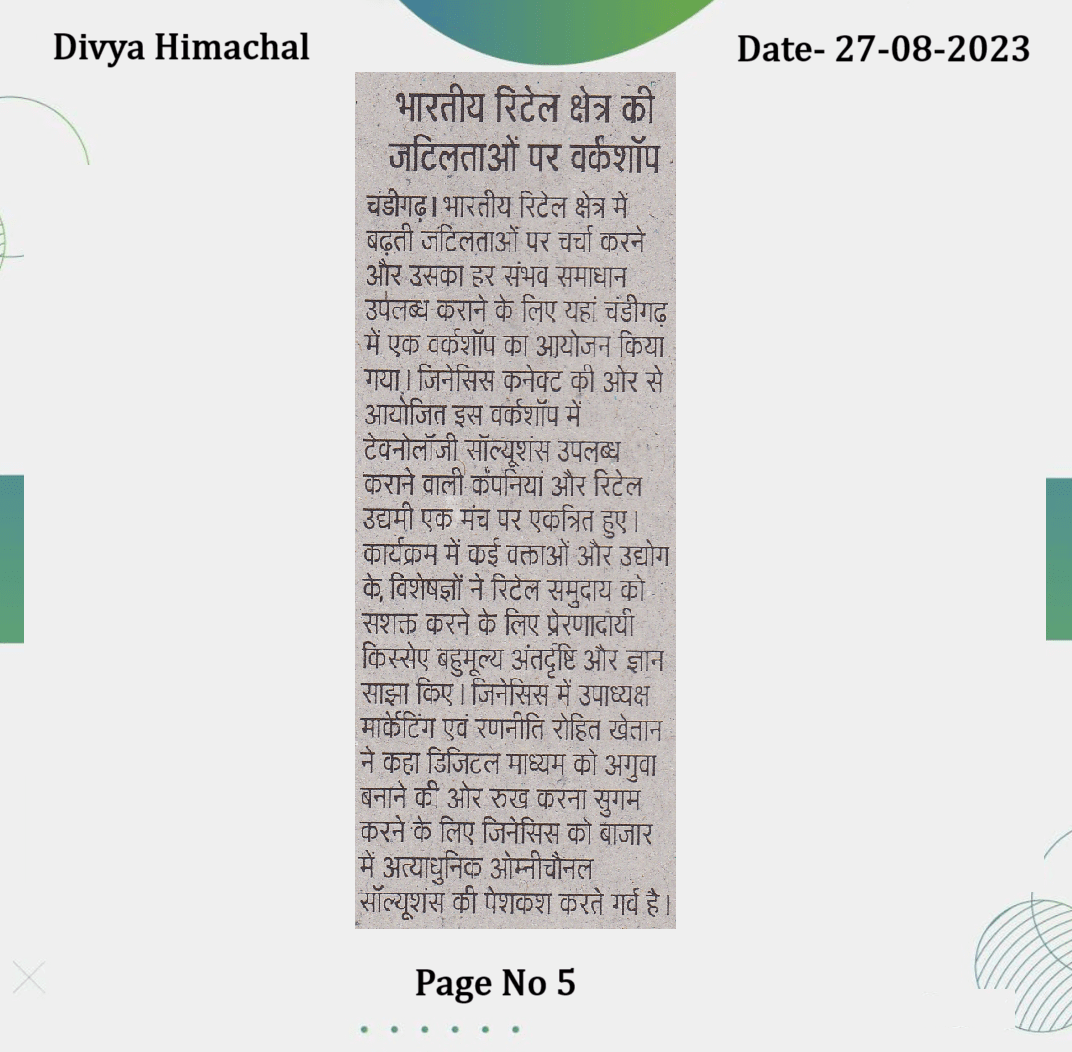 Img5
Img6
Img7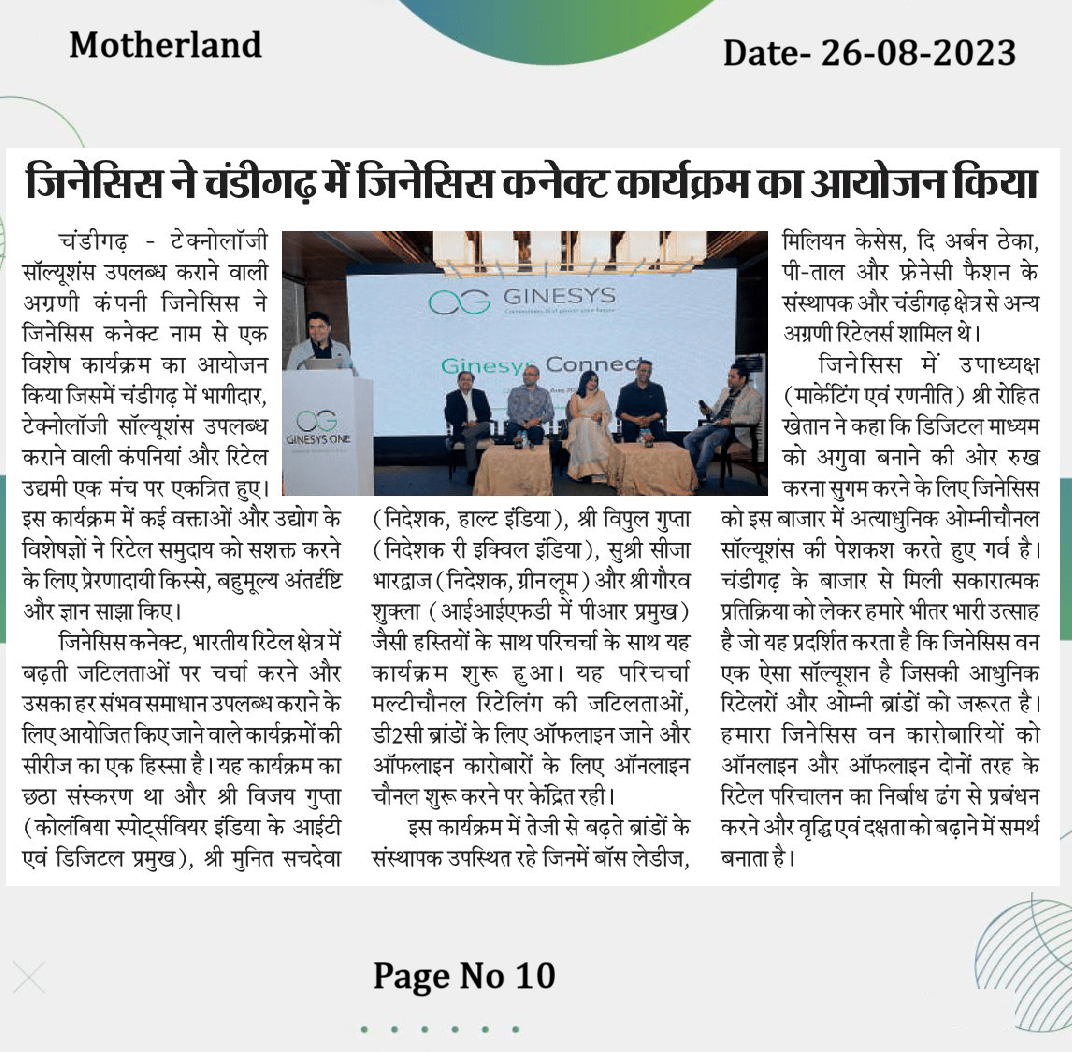 Img8
Img9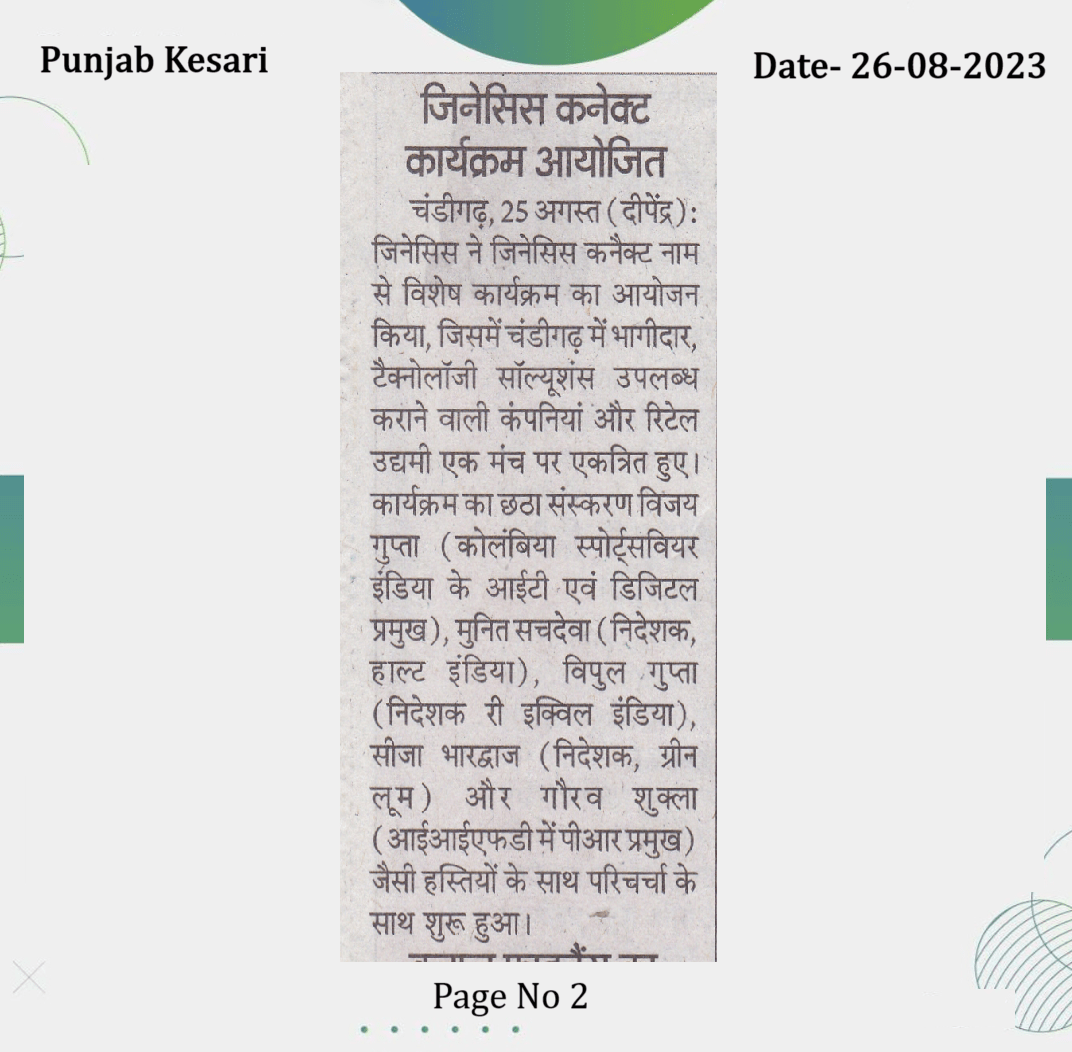 Img 10