A POS system is the hardware and software that allows you to check customers out, collect payments, and sell. Merchants and small businesses in India are continually benefiting from the latest advancements in POS software.
What is a Point of Sale (POS)?
A point-of-sale (POS), often known as the point of purchase, is where consumers are checked out, payments are taken, and transactions are completed.
Purchase transactions are handled by the best POS software, including hardware and software. For example, its ringed up things by department, kept sales track, and added taxes to the receipts.
However, to comprehend how a POS system works, it may be more appropriate to relate it to a computer rather than a cash register. For example, if you need to create documents, you can either install a cloud-based POS software on the computer or use web-based services like Gmail that you can access via the internet.
A point-of-sale system functions in a similar fashion. Moreover, POS billing software is placed on POS hardware and powered by a local server or an internet connection. Also, like a computer, it can do all these other business-related functions, such as tracking inventories, helping you manage vendors and employee labour costs, and so much more.
Point of Sale Software: What to Consider?
With this knowledge in hand, let's look at some traits that practically every organization can benefit from.
Inventory Control

A modern POS system can even send you an alert when stock is low, so you can quickly place a purchase order and never run out of your best-selling items. For example, POS software for retail store can automate manual counts, saving time and money.

Reporting at the Point of Sale

The real-time reports your POS system can provide with a few clicks can help you keep an eye on costs and identify shrinkage. POS reports also measure key performance indicators (KPIs) that show your company is progressing toward its goals.

Integrations

Inquire about compatibility with your accounting software, internet ordering, CRM, and other business-related programs. With third-party apps integrated, data is automatically exchanged between programs, saving you time keying in data – or rectifying data entry errors.
Let's understand Retail POS Software.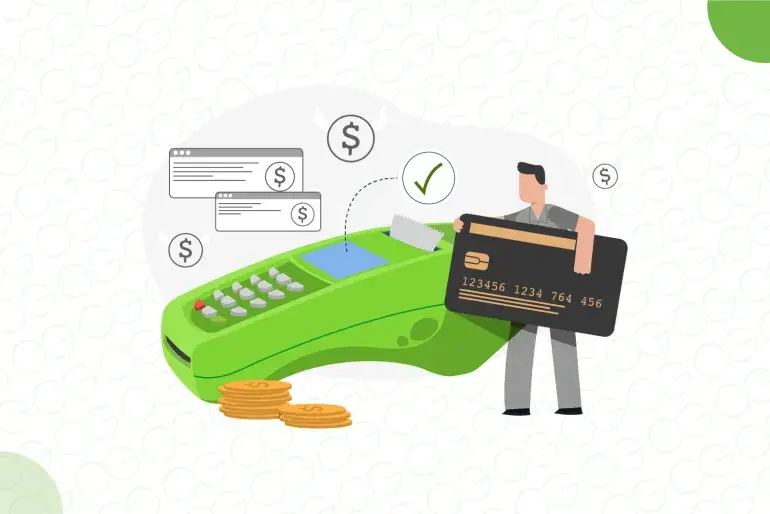 Retailers require a point-of-sale (POS) system to help them run their stores more efficiently and provide their consumers with an enjoyable shopping experience. A point-of-sale system allows you to keep track of your pricing, inventory, mobile payments and purchases from virtually anywhere to increase sales and improve your company's bottom line, be it POS software for supermarkets or grocery shops. With digital solutions, you can remain competitive, provide your customers with various purchasing options, and enhance customer convenience. To run a successful business, a point-of-sale (POS) system lets you manage all of your operations, from purchasing and sales to customer loyalty and CRM to multi-store administration and accounting.
How do you choose the best POS system software for a retail business?
Before selecting a POS for a retail shop, you should be aware of the many ways in which POS software may help your organization, including but not limited to processing invoices and transactions. Keep an eye out for these traits, and you'll be ahead of the pack in your industry.
Manage several counters, receive payments, and enable mobile billing solutions to manage peak hours efficiently.
Offer a wide range of promotional deals and discounts to entice new clients.
Customer acquisition and sales growth with omnichannel solutions
Increase your company's success by using digital and mobile solutions.
Expand your business by using a web-based supply chain management system to control all of your stores.
Having the ability to link with third-party solutions will allow you to expand your business without constraints.