In the retail industry, goods are sold directly to customers in small shops, supermarkets, and shopping malls.  
The products sold in this industry are used by final consumers. As a result, it becomes more difficult to maintain complete oversight of the operations. Retail billing software ensures that everything is crystal clear from the start. Many retail business owners don't make use of the possibilities of retail software and hence miss out on significant opportunities for growth. 
Let's define, Retail Billing Software for retail shops? 
Retail Billing Software manages active merchant payments, working costs, and incoming expenses like credited purchases. The current stock value shows the devaluation of goods over time. It monitors item, area, date, and time performance. Organizations can use data to make better stock and sales decisions. To provide clients with accurate figures, the product's primary purpose is to consolidate all accounting-related data. This is all from the same framework you use to handle deals, buying, stock, clients, and suppliers, Retail Billing Software provides real-time insight into deal execution, productivity and expenses across all channels. Identify the best solutions for your company to control costs, reduce risk, and keep organised in a constantly changing trade environment. Moreover, retail POS billing software, billing software, invoicing, accounting, and inventory management software are critical. It generates receipts, calculates, keeps precise financial records for book-keeping, and registers data.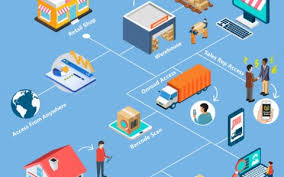 Why is retail billing software essential? 
As a retail business grows, it becomes more challenging to manage the operations. Billing software for retail keeps things simple from the start. Many retail business owners miss out on the potential of retail management software. 
Using a billing program, you may control your inventory and use the data to enhance it. A retail POS software system can give you real-time sales data without being present.  
Following are some main advantages of adopting retail billing software: 
Inventory software 
Once your shop space, office, or warehouse is complete, you need to know exactly what's in there. Accounting knowledge allows you to limit invoice quantity based on stock. It prevents you from billing a consumer and apologizing for not having the item in stock. 
Restock 
You can select what to buy new and keep all items in stock using sales data. It will help you build healthy customer relationships. Moreover, it will help you prevent wasteful purchases and save warehouse space. That extra room can be used to store more in-demand items. 
Avoid malpractices 
Retail stores require labour, and you may need to hire new employees. Some people may commit crimes on your grounds, but you can swiftly identify them and take action with a suitable system. It keeps employees loyal as you can notice concerns at any moment. 
Increase efficiency 
Using store management software reduces manual labour. It will assist reduce data entering errors. Having a full view of transactions also improves operational efficiency. Profits increase with job efficiency. 
Business Expansion  
To track the store activity, you will require sales software. It will improve expense management and prevent losses. It will also assist you in understanding regional client behaviour and developing a plan accordingly.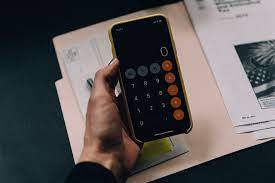 Things to keep in mind before purchasing billing software 
Billing is an essential part of every company's operation. Because every retail business runs differently, business operations software assists the business owner in running their company more effectively. 
An accounting and financial software package must have a billing solution. The billing system software can be as simple and basic as possible or more advanced and feature-rich. 
Before purchasing billing software, here are a few points to keep in mind 
Easy to record invoices in a simple way 
Allows for a variety of billing processes. 
Invoice configuration options to suit your business 
Allows for multi-tasking 
Produces accurate and GST-compliant invoices. 
Invoices are billed receivables by Auto-mate when the invoices are recorded. 
To sum up  
 Billing software is the lifeblood of a retail business. It allows you to manage your business from anywhere. It ensures seamless and effective business operations, lowering operational costs. It also helps you learn your customers' preferences to keep your product in line with demand.