Amazon Inventory Management: Essential Tools & Solutions from Ginesys One
Amazon Inventory Management: Essential Tools & Solutions from Ginesys One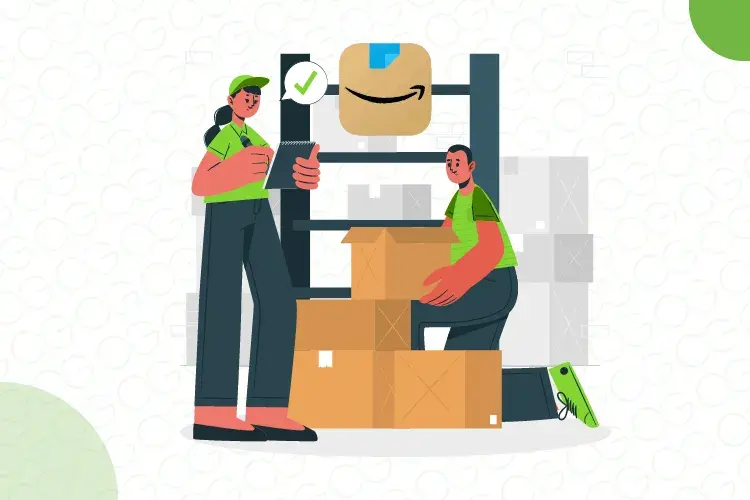 Amazon, the e-commerce giant, connects millions of customers to countless sellers worldwide. But, as an Amazon seller, managing inventory efficiently is easier said than done. In this blog, we'll explore how Amazon seller software solutions can make this critical task a breeze.  
Imagine a customer orders a product, and you can't fulfill their order because you're out of stock. This not only results in lost sales but also unhappy customers. This problem is exacerbated when you sell across various platforms. The primary reason inventory management is vital is customer satisfaction. 
Amazon sellers often encounter unique challenges in managing their inventory, such as: 
Volume and Velocity: The sheer number of orders and the speed at which they're placed can be overwhelming.
Multiple Sales Channels: Many Amazon sellers don't just rely on Amazon; they also sell on their websites and other platforms. Managing inventory across all these channels can be complex.
Seasonal Variations: Certain products experience significant fluctuations in demand based on the time of the year. 
How Amazon FBA Software Can Streamline Order Fulfillment and Inventory Tracking
 
Amazon FBA software is specially designed to manage inventory that's stored in Amazon's fulfillment centers. This software helps you:
Keep Track of Your Inventory: It's crucial to know what products are in stock and when you need to replenish them.
Fulfill Orders Efficiently: Amazon FBA software ensures that your orders are processed smoothly, packaged correctly, and shipped promptly.
Access Amazon's Customer Service: FBA includes customer service, making it easy to handle returns, refunds, and customer inquiries.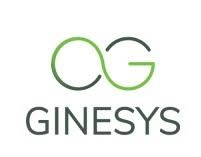 Have questions or need personalized recommendations? Contact us for expert guidance on Amazon inventory management.
Factors to Consider When Choosing the Best Software for Your Amazon Business
When choosing the best seller software for your Amazon business, consider factors such as your business size, budget, and specific needs. Evaluate the software's user-friendliness, scalability, and customer support. 
If you're looking for a comprehensive multichannel ecommerce management solution that can address all these Amazon seller challenges, Ginesys One is here to help. With the right Amazon seller software, you can effectively manage your inventory, streamline your operations, and boost your profitability. 
Efficient Inventory Management for Amazon Sellers with Ginesys One 

As an Amazon seller, you're undoubtedly aware of Amazon's three major inventory and fulfillment options. Each comes with a distinct cost structure and integration requirements, and the benefits they offer vary. Ginesys One, with its cutting-edge multichannel online order management system, Browntape, offers the ultimate solution to streamline your operations and maximize success.

Don't Miss Out on Efficient Inventory Management, Talk to us!
1. Easyship Syncing with Amazon using Ginesys OMS (Browntape) for Easyship Fulfillment
Easyship simplifies the fulfillment process. Amazon Logistics is the exclusive shipping partner, offering seamless connectivity with Ginesys OMS (Browntape).  
Here's how it works: 
Syncing Inventory for Easyship: When you list your products on Amazon, Ginesys OMS (Browntape) facilitates the automatic synchronization of inventory from your ERP system to Amazon. This ensures that your stock levels are always accurate on Amazon's platform.
Order Processing for Easyship Orders: When an order is placed on Amazon, it's instantly synchronized with Ginesys OMS (Browntape), then forwarded to your Ginesys ERP system, where a sale order is generated. Simultaneously, your inventory is automatically updated across various platforms through Ginesys OMS. This process efficiently manages your inventory and prevents additional storage costs beyond your own expenses.
Shipping Out Orders for Amazon Easyship: The process of shipping out orders is streamlined with Ginesys OMS. Once an order is marked as "ready to ship," you can easily schedule a pickup, which is managed and executed by the Amazon logistics network. 
2. Selfship Syncing with Amazon using Ginesys OMS (Browntape) for Selfship Fulfillment
Selfship offers flexibility in choosing a logistics partner. Your Ginesys OMS (Browntape) integration ensures smooth operations: 
Listing and Syncing Inventory for Selfship: Once your products are listed on the Amazon portal, Ginesys OMS (Browntape) takes care of syncing inventory from your Ginesys ERP system to Amazon. This guarantees that your inventory is correctly represented on the Amazon platform.
Order Processing for Selfship: Like Easyship, selfship orders are automatically synced from Amazon to Ginesys OMS (Browntape). From there, the order data is relayed to your Ginesys ERP system to create a sale order. Your inventory is adjusted accordingly across all platforms to ensure accurate stock management.
Shipping Out Orders for Amazon Selfship: Once marked as "ready to ship," you can select your preferred courier partner. Ginesys OMS (Browntape) is integrated with 30+ courier services and logistics aggregators, ensuring a smooth and efficient pickup process. 
3. FBA (Fulfilled by Amazon) Syncing with Amazon using Ginesys OMS (Browntape) for FBA Fulfilment 
Fulfilled by Amazon (FBA) takes a different approach to fulfillment:
Listing and Syncing Inventory for FBA: With FBA, you allocate a specific quantity of goods to Amazon's fulfillment center, and Amazon handles the rest. Ginesys OMS (Browntape) ensures efficient management of these consignments, even though inventory updates to Amazon are not provided due to the dedicated inventory model.
Special Upgrades for FBA: Amazon offers an advanced version of FBA, Multichannel Fulfillment (MCF), allowing you to sell your products on multiple platforms, including your own website, using Amazon's fulfillment centers and logistics. 
The advanced Amazon fulfilment models, including SellerFlex, Cocoblu, Vendor Central EDI, and Amazon Multi-location Fulfillment, offer even more tailored options for larger sellers on Amazon. The ability to manage these diverse fulfillment options seamlessly is a testament to the capabilities of Ginesys OMS (Browntape). 
Ginesys One with Browntape integration offers Amazon sellers a comprehensive Amazon product software tool to tackle the intricacies of various Amazon selling models. It simplifies your inventory management, order processing, and overall operations with unmatched precision. 
Get in touch with Us and experience the best-in-class Amazon inventory management solution today.