Creating customer loyalty with an integrated loyalty solution in POS
Creating customer loyalty with an integrated loyalty solution in POS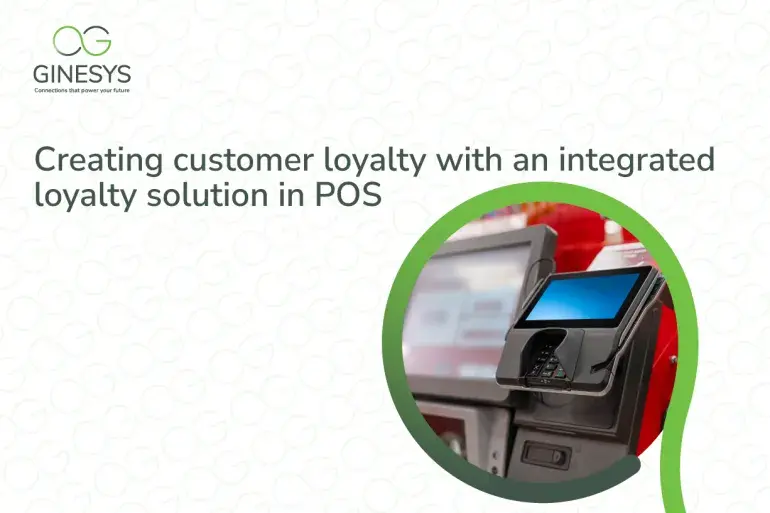 Do you want to be on top of your customers' minds when it comes to purchasing a product or receiving a service? Building and developing consumer loyalty can bring you closer to doing this. Loyalty helps you keep your customers and is one of the most critical aspects of a business since it's earned. How can you give your clients more than what they expect and increase their loyalty? This blog will tell you how.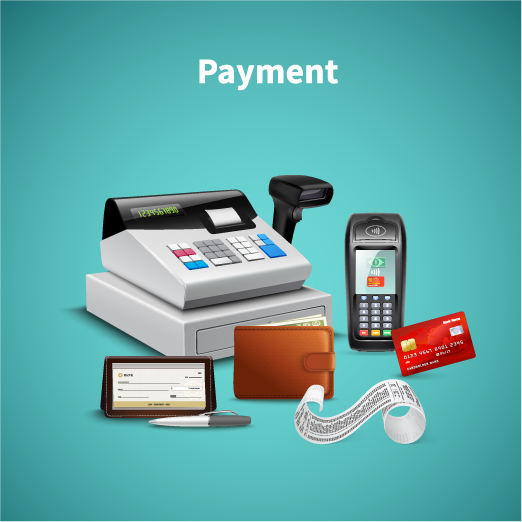 Retail outlets and brands have been using loyalty programs to encourage customers to purchase products from, communicate with, or be loyal service users of a particular brand. Smart companies have begun to realize that customer loyalty is the most powerful advertising tool a company can have. Now the same is being reflected in the online world too slowly but surely as eCommerce companies too vie to retain customers. 
What is Customer Loyalty? 
Loyalty is all about offering customers exciting rewards in return for their patronage. These rewards could include vouchers, free delivery, special occasion discounts, monthly, seasonal or other exciting offers.  A recent article by Editor's Choice says that 56% of customers stay loyal to brands that get them and about 75% of customers prefer brands that offer rewards.  
This makes it increasingly important for customers to manage consumer data using a retention program like RetenSee, that offers rewards based on both transactional and behavioral actions. RetenSee enhances customer experience by tracking their purchase history and offering them the right deals at the right price along with additional reward points. RetenSee will also ensure that the company is responsive and that there is two-way communication, at all times.  
How do you drive customer loyalty? 
Once you know about all the benefits of customer loyalty on a business, you should also know how to drive that loyalty further. There are different types of loyal customers. While certain customers are loyal to discounts, others look for benefits and convenience, and others are happy to simply spread the word based on their experiences. It is important to impress and retain each of these customers according to these preferences.  
Another interesting marketing method is the Loyalty Loop. The Loyalty Loop essentially cuts down on steps to optimize and accelerate the journey of customers who have already been converted, to encourage them to buy regularly from you while remaining loyal to your brand.  
The loyalty loop lets you enhance your bond with customers. Once you get to know customer preferences better, it becomes easier to create programs and offers for them at the best possible rates. Through good customer research and better offers, customer satisfaction is higher and additional customers are attracted through word of mouth. This is how a loyalty loop is created.  
A loyalty program like RetenSee will not only help you combine the practices mentioned, but also help implement a point-based reward system to appreciate customers better.  
How Can POS Help Build Customer Loyalty? 
As a retailer, you may end up spending 90% of your time figuring out how to attract customers rather than focusing on product sales. However, with a well-organized loyalty program, a lot of your time can be redirected to sales.  
Here is how POS integration can get your customers back:   
Collecting customer data – Like the customer's name and mobile number registration at the checkout point of purchase, collecting customer data can allow you to follow their preference in purchases, quantity, and quality. This will help you provide similar offers and offer them appropriate loyalty programs.  
Attracting customers with personalized promotions- According to research, 80 % of customers are more interested in products that offer a personalized experience. POS can help you ace the personalization game by offering discount codes, personalized branding messages, special birthdays, anniversary offers and more.  
Identifying frequent purchasers and rewarding them- POS identifies its loyal customers by assigning credits for each purchase as store points. The POS system should be able to support loyalty offers for different types of customers.  
Crucial Ways How POS Integrations Can Drive Business Growth 
Reducing Double Entry: POS Integrations can help reduce the dependence on manual work. Connecting and integrating apps can help accumulate and bring important data in one place. 
Improving eCommerce management: POS integrations sync customer data. This allows customer purchase history to be viewed across multiple channels. This information becomes useful in providing a personalized shopping experience. 
Ensuring Retention:  82% of companies agree that retention is cheaper than acquisition. POS integration incentivizes shoppers to come back by giving them redeemable points every time they make a purchase at the store. 
Automation and Customer Communication: Keeping in touch with customers will not only keep you on the customer's mind but also help increase traffic and sales. Email marketing is a must. However, sending personalized e-mails on such a large scale is not possible. A POS integrated system allows you to automatically send customized messages based on each shopper's activity. 
Your Window to Customer Loyalty 
There is more to customer interaction than just talking to them during the purchase of a product. Giving customers a good post-purchase experience is what makes brands gain customer loyalty. Ginesys One loyalty program focuses on building customer trust. Customers expect quick, proactive responses and a loyalty program like RetenSee can help your brand provide that experience. 
Multiple brands have turned to us to maintain their market share and retain their most valuable customers. Ginesys One supports multiple loyalty partners through EaseMyRetail Integrations. Get in touch with us and reimagine customer loyalty today.