An effective way of managing Cash Flow with POS for Retailers
An effective way of managing Cash Flow with POS for Retailers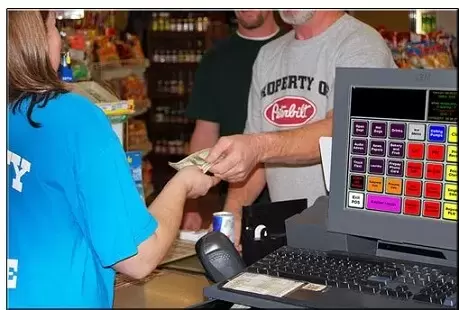 One of the key factors for any business to grow is an Effective Cash Flow Management. One of the easiest ways of achieving this is with the help of Point-of-Sale, which allows businesses to not only save time but also helps them identify the trends that can make the business successful. The key benefit of POS is that it helps keep track of day-to-day expenses and income of Retailers.
The main challenge that retailers will face is with the Cash Flow. Cash flow is essentially a process that tells you how much cash one has in hand at any given time, and cash flow management helps the retailers prepare for the future. Cash flow has a role to play in both paying what you owe and measuring one's income. The main problem rests in the fact that all these activities are too much for businesses that still use traditional bookkeeping systems. On the other hand, businesses that use POS software can conduct their activities in a far more effective manner.
Role of POS in Tracking Revenue, Expenses, and Profits-
Point-Of-Sale systems are capable of tracking of aspect of a business, starting from inventory to sales. It is also fully capable of breaking down the sales numbers into expenses and profit per unit. It can also show the retailers, their best sellers, best sales employees, key customers which can help retailers file they formulate their strategies. POS systems offer automation, where nothing needs to be entered manually after the initial inventory setup. This effectively helps businesses save time and labour.
Before POS systems came into existence, businesses used to use written cash flow statements, but this wasn't ideal mainly due to the time wastage and inaccuracy which are solved with the arrival of POS systems. Now a day, POS systems do bulk of the work automatically making life easier for the retailers.
For retailers to identify POS systems that are worthwhile, there are a couple of key features that they need to look out for.
The first one is to look for an industry specific POS system. If your business happens to be a general retail-type, then any POS available is enough.
The second feature that retailers need to look for is inventory tracking, because without this cash flow within the business cannot be tracked effectively.
Customer metrics is yet another important feature that your POS should offer since this enables businesses to keep a track of how many of the customers are likely to visit the retail shop again.
Mobility in a POS is also important. What this means is that it allows the retailer to access the metrics and data from anywhere with the help of a mobile device or an authorized desktop.
The last thing that retailers need to focus on is the support team that the POS system offers. This is one of the main break or make features of any POS out there in the market. Malfunctions or update errors can effectively freeze the POS systems in place leaving businesses handicapped, and hence it is important that there is a support team in place that can help resolve the issue as soon as possible.
In conclusion, it is evident that Point-of-Sale systems help retailers save time and resources. This is critical especially for smaller businesses that are looking to grow at a rapid pace. Effective POS systems like Ginesys help organisations become more effective in managing their time and resources.