Excise Duty to impact the reeling garment industry
Excise Duty to impact the reeling garment industry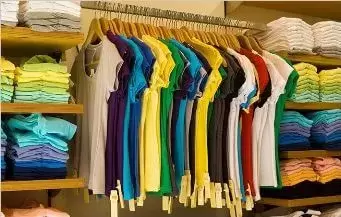 The readymade garment industry has been imposed with two percent excise duty in the budget 2016-2017. The duty which is applicable on garments over Rs 1000 will possibly lead to price rise of about 3-4 percent, according to the sources. The finance minister decided to levy duty on all garments selling over Rs 1000 if input tax credit is not claimed, otherwise 12.5 percent with input tax credit.
According to the experts, this move will impact the branded garment industry as almost all the branded clothes are priced over Rs 1000. Branded clothing forms almost half the share of organised retail so this tax will sure have an adverse effect.
People from the industry have raised their apprehension that this will cause undue hassles in maintaining records. While the GST bill is on the cards to roll out, there wasn't any need to levy an unnecessary tax. Terming it disappointing, one of the top executives said this will hit the business hard as the industry is already facing tough times due to the global slowdown.
Ginesys is a leading provider of retail ERP software and already provides an option to produce excisable goods.