Ginesys Eases Distribution with B2B Price List Enhancements
Ginesys Eases Distribution with B2B Price List Enhancements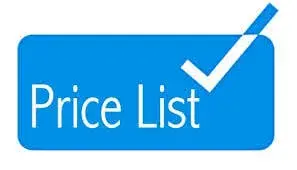 Ginesys retail software has introduced multiple enhancements in the price list feature.
In distribution, earlier the price configuration was available by either markdown or markup on price types (like RSP / WSP). Now Ginesys users can also select a fixed price option for selected items.
Ginesys has also provided flexibility to specify discount/price margins as per applicable price range. It is introduced considering that, in GST the tax rate is applicable based on the price range for same item (Say Shirt).
Another enhancement introduced is to set priority in Price list exception to manage proper margin resolutions for the item category combination definition. For example,
1. 10% discount margin is applicable on category shirt
2. 20% discount margin is applicable on category Shirt brand A
Then on the sale of Brand A shirt, the factors would get overlapped. In order to resolve the margin conflict, Ginesys users can now attach priorities to them.
This will help in making all the sales and distribution transactions more efficient. So update your software and get the step by step process here, Video here
For more details: Click here