The Most Successful Retail Management Software for Large Retail Stores in India
The Most Successful Retail Management Software for Large Retail Stores in India
The Indian retail industry is a highly competitive sector that demands technological development and automation to keep pace with the ever-changing market demands. Today, businesses must invest in advanced retail management systems that can streamline operations, enhance customer experiences, and improve overall efficiency. This is where retail management software comes in.
A retail management system allows retail stores to seamlessly integrate various operations, such as inventory management, point of sales processes, warehouse operations and more, under a centrally managed system. This central administration allows the business to run smoothly with timely stock alerts, transactional transparency and data-driven insights that help the business grow and succeed.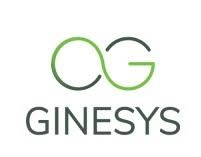 Ready to transform your retail business? Ask Ginesys and join 1200+ successful retailers who've simplified operations and driven growth!
Large-Scale Solution for the Massive Indian Retail Industry
The Indian retail market is expected to reach 2 trillion USD by 2032. As a part of a mammoth industry, retailers in India need swift customer service and operational excellence to stay on top of the charts, ensuring their prominence in the market. Some of India's most well-known retail stores include V-Mart, Reliance, Pantaloons, Arvind Fashions, and more.
Large Format Family Stores – A One-Stop Shopping Solution
These are some of the most successful pure retail businesses in India that have a large floor space dedicated to shopping for the entire family. These kinds of stores are also known as family stores, family shopping mall or department stores. They attract a very large segment of customers and hence have a very large showroom space with multiple billing counters (sometimes more than 50!) in every store. They have a very large item or product catalog running into millions of items as the brands and products being sold keep changing every month.
10 challenges of Large Format Stores 
Multiple billing counters: This is a very peculiar challenge as all billing counters in the store need to be working seamlessly off a common database system, giving real-time fast billing. 
Very large product catalog; The active SKU count of these retail businesses spans from hundreds of thousands to millions of items and is always increasing. The number of item parameters to be tracked is also very large, each item requiring a minimum of 10 and going upto 50 or a hundred attributes. 
Huge crowds at stores: This is a very common situation as the daily footfall could be a few thousand and the daily bills per store could go up to a 10 or 20 thousand bills per day. 
Delivery slips: To handle large crowds sometimes the billing counter is separated from the collection counter and selection counter. At the selection counter a note is generated called a delivery slip and multiple slips are scanned at the billing counter to generate the final bill and once paid, the goods are collected from the collection counter 
Multiple promotions: At any time, there could be hundreds of item level promotions running in the stores. Apart from this, the retailer also provides multiple bill level promotions.
Large warehouse: Once this kind of retail business grows, having a large warehouse becomes imperative to efficiently distribute the goods to the stores 
Multiple vendors for goods: As the buying could be opportunistic, it leads to a situation where there are thousands of vendors. Creating a buying budget and buying accurately is very important in these businesses.
 Slow moving stock: As the number and variety of inventory in these stores is very large, it becomes critical to identify which items are slow moving very quickly and act to push their sales or return them to the vendor. This requires very accurate reporting and a flexible promotion system. 
Maintaining store user hierarchy: These businesses have a large distributed workforce and many times there are 100 or 200 staff members in every store. They require an efficient user policy management to ensure they can manage users with the right privileges with policies and authorizations for special actions 
Complex accounting and GST: There are always new updates to the accounting rules of the country and tax rules of the country. These businesses require an up to date and integrated financial accounting system that can give instant reports of cash flow, bank balance, trial balance, store-wise profit and loss and consolidated figures.
Ginesys - Your One-Stop Retail Solution
Ginesys is a popular retail tech platform that has created full-suite retail solutions for businesses for over a decade. Ginesys first started out by offering ERP and POS solutions to small and medium businesses. After a decade of understanding the needs of large-scale retailers, they have designed a complete customer experience suit for omni-retail called Ginesys One.
All businesses, from start-ups to IPO, who are about to go live or are facing retail management challenges can opt for the ready-to-use products from the Ginesys One suite on a subscription to streamline retail management, eliminating the need for year-long implementation processes.
Ginesys - Success Stories 
As a fast-growing retail tech company in India, Ginesys has worked with some of the biggest names in retail. They currently boast over 1200+ customers and 50,000+ users all over the country. 
Ginesys has been successfully implemented in large retail stores in India, including: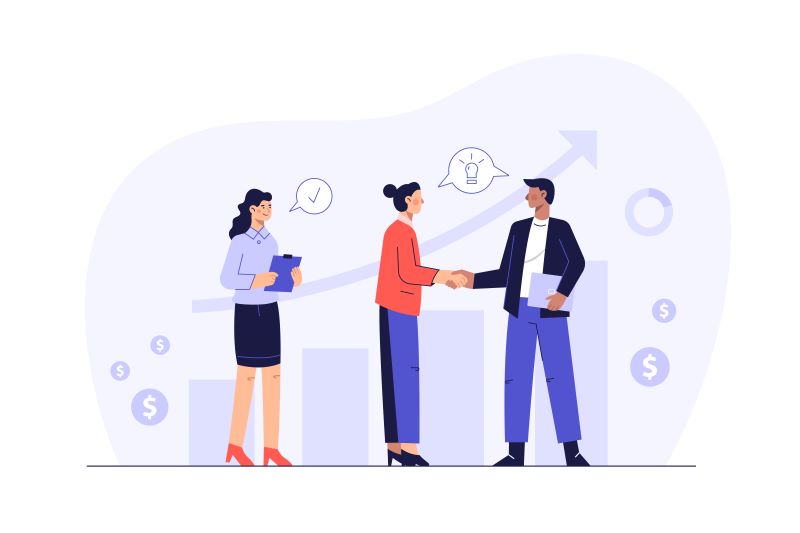 Vmart 
Bazaar Kolkata
Style Bazaar 
Mbazaar 
1 India Family Mart 
Maangalya mall 
Kalyan Silks 
Shubamastu Shopping Mall 
Jai Hind 
Suvidha 
Favorite Shop 
South India Shopping Mall 
Moolchand Sarees 
Nagarmal Sheonarain 
Shree Shivam 
Dress Circle 
Preethi Silks 
Monalisa 
Yougal Sons
And many more.
Ginesys was implemented in these companies to lead the digitization efforts, allowing the companies to gro. Integration of Enterprise Resource Management (ERP) with the POS and accounting systems allowed automation of main business operations like inventory, warehouse, finances, accounting, procurement, supply chain management, etc.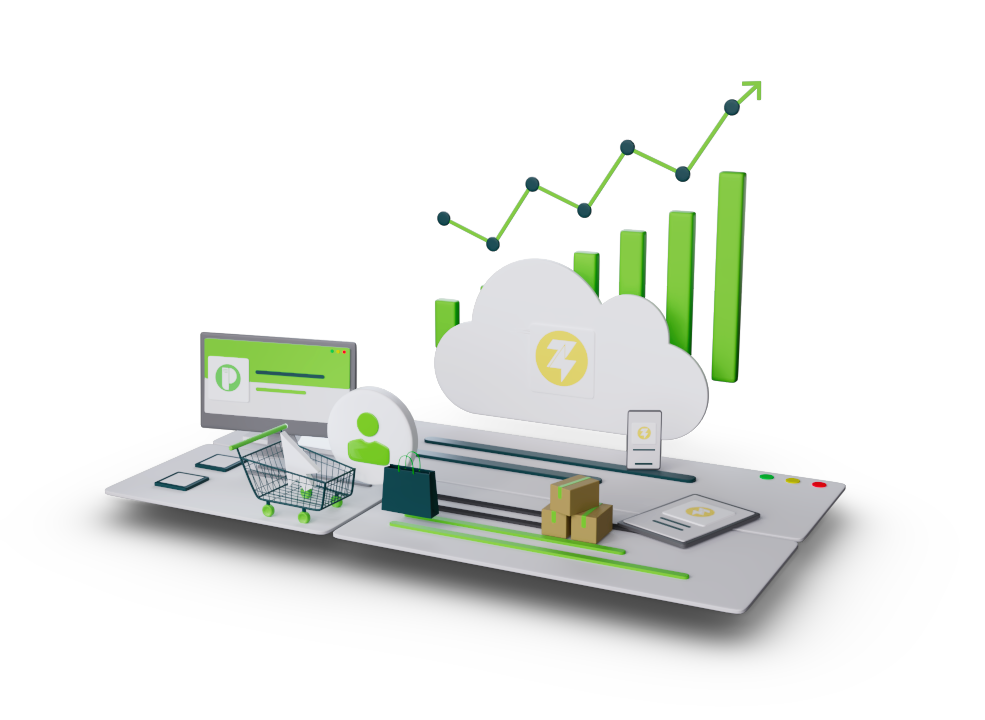 Unlock the power of data-driven decisions! Ginesys offer tailored retail solutions that boost efficiency and customer satisfaction
Integrated Solutions for Retailers
Ginesys One is a full-suite retail chain management software that has numerous integrations to ensure retail businesses have a one-stop solution for all their enterprise requirements. These products include:
Enterprise Resource Planning (ERP)
Designed especially for the retail value chain, the Ginesys ERP offers the highest and the fastest ROIs among ERPs for retail. As a cloud ERP system, it can handle procurement, inventory management, sales and distribution tracking, warehouse management, production, accounting and report creation with immense flexibility and scalability to accommodate changing market dynamics, supporting business growth and expansion easily. It is the core system where all items are created and managed. All inventory transactions ultimately are synced to this software and this is the ultimate single source of truth for the business.
Warehouse Management System (WMS)
A warehouse management system has been inbuilt into the Ginesys ERP retail operations software. It helps manage inventory, logistics, and supply chain operations. It is integrated with Ginesys ERP and Browntape for multichannel retail. Ginesys WMS manages inventory in multiple warehouses across different locations, providing real-time stock visibility. It streamlines order fulfillment by automating packing and shipping processes. It also supports item reservation against online orders for ecommerce and does accurate stock audits and bin capacity tracking.
Ginesys offers a traditional POS system called Ginesys POS, and a cloud or online POS system called Zwing, a centralized POS system that works on mobile devices and web browsers. It offers a modern billing experience to retailers, allowing them to smoothly carry out customer sales operations, back-office functions, real-time inventory tracking, cash management, promotions, e-gift vouchers, store credit, and easy product exchange or returns.
Accounting is integrated with the Ginesys ERP system that helps retailers update their books by automating tasks such as inter-branch inventory reconciliation and retail sales posting. It also provides financial checks and balances for purchases and sales.
Goods and Services Tax (GST)
EaseMyGST is a GST filing software that also comes with a secure invoice and e-bill generation system for retailers. The EaseMyGST software works with the accounting and ERP systems for accurate GST compliance. Businesses can automate and file monthly, quarterly and annual GST returns through the application. It provides timely alerts on pending invoices, allows handling large data with bulk actions, and deep analysis of reports to offer GST insights.
Multichannel Ecommerce OMS
Browntape (Ginesys OMS) is a multichannel ecommerce OMS for single dashboard working across ecommerce channels. It is integrated with the Ginesys WMS and the Ginesys POS along with the Ginesys ERP and accounting to ensure fully automated inventory updates to webstores and marketplaces. As many retail businesses are now setting up their retail ecommerce stores, where they want to do omnichannel retail this is an important integration. The Ginesys One suite is already fully ready for omnichannel retail and has all features required for online retail.
Business Intelligence (BI)
An important integration to the Ginesys One suite, the BI software is designed to offer detailed performance insights to businesses based on their key performance indicators. The system offers visual insights with graphs and charts to easily understand complex data. Moreover, businesses also get AI-suggested reports for detailed analysis.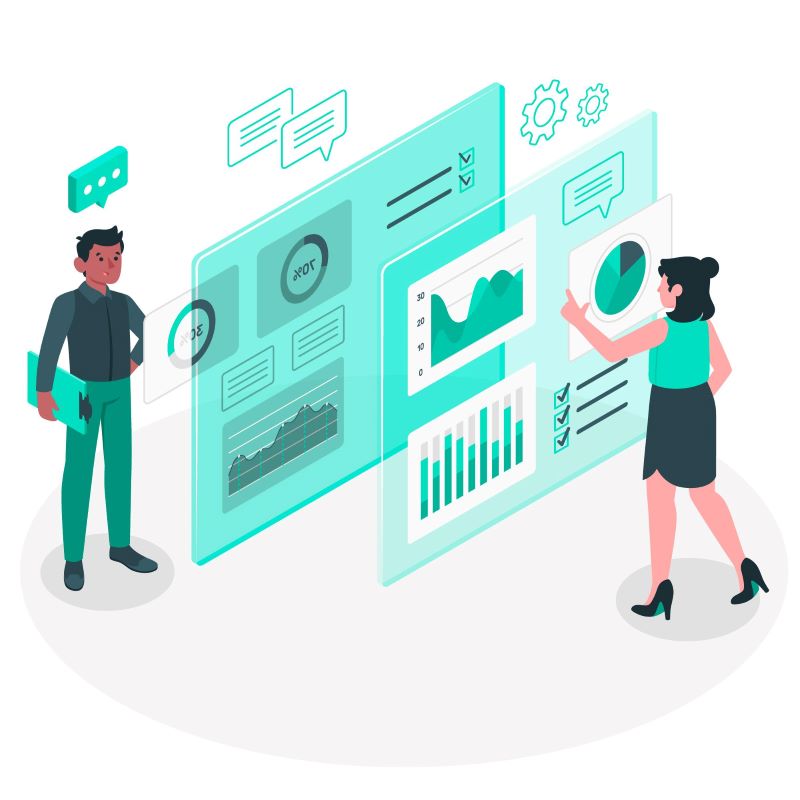 These seven integrations cover all major aspects of business operations, allowing retailers to have complete control no matter how big or small their business is. These features work together to automate workflow and allow for seamless operations driven by informed decisions. The Ginesys suite is a comprehensive retail management solution catering to the most intricate requirements of large retail stores.
Advantages of Ginesys for Retailers
Although Ginesys offers these integrated solutions, how are these advantageous to large retailers? Here are some of the main benefits of Ginesys retail management system software.
Single-Stop Solution 

Ginesys is a centralized platform that efficiently integrates accounting, inventory and multistore management to streamline business processes and minimize redundancies. By automating operations and tracking transactions, Ginesys boosts the business's overall performance effectively.

Integration with CRMs 

Ginesys has integrated with multiple Customer Relationship Management tools like Optculture, Ewards and others to drive personalized customer experience across major touch points, leading to targeted marketing efforts that drive sales. It aims to increase customer engagement, thereby boosting loyalty and retention.

Accurate Reporting 

Since Ginesys has detailed insights into all main business processes, it is able to generate accurate reports that help business plan for their next stage of growth and predict future risks. These highly reliable reports offer in-depth insights into various business operations, highlighting profitable opportunities that otherwise would have been overlooked.
Flexible Reporting

Ginesys can generate customized reports that are highly flexible. Businesses can look at the company's overall performance or gain detailed insights into the performance of a particular department. It also easily compares trends and alerts stakeholders in case of an approaching risk.

Scalability

As businesses grow, Ginesys grows with them by smoothly handling increased operations such as large volumes of items, records of sales, increased transactions, warehouse space, and so on. Ginesys is a highly scalable retail management software that supports retailers with seamless business growth.
Elevate your retail game with Ginesys! Join the ranks of top retailers like Vmart and Manyavar who've harnessed our integrated solutions for success.
Ginesys' Impact on Retail Operations
Retail operations have benefited immensely by integrating with Ginesys and transforming their services for the better. Large retail stores in India have asserted that:
Driving Improved Efficiency

The integrated solutions offered by Ginesys are instantly accessible. Retailers do not have to wait for months-long implementation of individual solutions. Instead, these solutions are ready-to-use. When Ginesys is activated, it starts analyzing different operations, offering insights into how the business can manage its inventory, warehouse, shipping, and sales processes much more efficiently. Ginesys helps minimize losses and amplify profits by reducing stockouts and simplifying operations management.

Building Enhanced Customer Experience

When operations are carried out seamlessly, customers do not have to face unpleasant stock-outs, improving the brand image and positioning the retailer as reliable and trustworthy. With the detailed customer, sales and marketing reports generated by the retail operations software, businesses can take active steps towards improving their customer experience, ensuring each customer feels valued at every step of their shopping journey. Satisfied customers turn into loyal patrons who then also become brand advocates who drive business growth through organic, word-of-mouth marketing.
Boosting Data-Based Decision-Making

Ginesys BI is an important integration that has allowed retailers to make highly important decisions that have been actively driven by actionable data-based insights extracted from the large volumes of operational data that the business deals with every day. The BI software presents the data in a way that makes it easy for stakeholders to identify scopes for growth and highlight profitable opportunities while also alerting them about potential risks that could impact their business. The data helps them craft retail, business and sales strategies that are bound to show results.
Choosing Ginesys for Large Retail Stores
Some of India's largest retailers have chosen Ginesys to track their business operations because:
Track Record of Successful Implementations

Ginesys has helped more than 1200_ companies in boosting their retail success. By providing rapid integrations that can make navigating the dynamic landscape of retail much simpler, Ginesys has quickly established itself as one of the country's top retail management system providers.

The customer portfolio boasts names like Bazaar Kolkata, Mumuso, Fossil, Zivame, Manyavar, Mufti and hundreds more. Through successful implementations of Ginesys, these companies were able to quickly streamline their operations, solve retail challenges and establish themselves all over the country. The portfolio speaks about Ginesys' ability to deliver tangible, transformative results.

Tailored Solutions for All Retailers

Each business has unique challenges that need to be addressed, and Ginesys understands a one-stand does not fit all. So, their full-suite retail management software provides individual integration that retailers can opt for based on their specific needs. For example, some retailers wish to make their ERP system more efficient while also answering their GST requirements. Similarly, a retail brand planning to expand over different locations may require POS systems to manage its consoles across all offline stores. For them, Ginesys can offer a robust ERP and POS integrated system that is integrated with accounting solutions by EaseMyGST to help with accurate GST filings. Ginesys can thus be customized for each business depending on their unique needs.

Complete Technical Support and Training

Ginesys provides comprehensive staff training and complete technical support to seamlessly integrate the Ginesys One suite into existing retail systems, ensuring retailers successfully attain their maximum potential upon integrating Ginesys with their retail management process. Training is simple to ensure all employees can easily use Ginesys to carry out their work. IT support is also provided in case technical challenges arise during or after implementing Ginesys.
Ready for the future of retail? Ginesys offers complete support, training, and customized solutions to help you thrive in today's retail landscape.
Conclusion
The retail industry in India is extremely dynamic. When the competition is these high, large retailers must strategize and digitize their operations to make them efficient and service completely customer centric. Ginesys realized the importance of these two elements. They created full-suite retail management software that allows retailers to transform their business into a high ROI, high-performance company that can achieve high levels of growth and success in the near future.
With ready-to-use integrations, detailed insights, and efficient automation of retail operations, Ginesys has redefined the modus operandi of large retail stores, giving them the right support to thrive in the face of a dynamic retail sector that is ever-changing.
If you are planning the next stage of business expansion and want to be counted among the top retail names in the country, book a Ginesys demo today. Trust the 1200+ customers who have already expanded their business significantly with us. With personalized solutions that can streamline operations and drive long-term success, Ginesys could be your key to becoming one of the fastest-growing retail stores in the country.