Omni Channel Software - Key Features and Evolving Trends in 2023
Omni Channel Software - Key Features and Evolving Trends in 2023
Limited inventory visibility, lost sales opportunities, inconsistent customer experience, and fewer insights– retail businesses are struggling with numerous challenges. Consolidating stock and sales into a live network, omnichannel retail software emerges as a powerful solution.
Omnichannel retailing refers to a strategy where customers interact with a brand through multiple touchpoints, such as physical stores, websites, mobile apps, social media, and more. It addresses the challenges by seamlessly integrating inventory management, sales channels, and customer data.
Significance of Omni Channel Software in 2023
Customers interact with brands over multiple channels, including brick-and-mortar stores, ecommerce platforms, brand websites, and so on. Every brand aims to create a consistent customer experience across all these touchpoints. Research suggests that omnichannel strategies drive an 80% higher rate of incremental store visits. Therefore, to increase their visits and streamline all tasks, businesses seek omni channel retail software solutions. It allows businesses to carry out their goals via a centralized database system, optimized inventory management, personalized POS experience, and more.
A survey reveals that businesses employing omnichannel strategies maintain approximately 89% of their customer base. Contrastingly, those with weak omnichannel strategies manage to retain just 33%.
Ginesys brings you powerful omnichannel software that has helped hundreds of brands with their operations and retail services. The blog details various features of the omnichannel retail software and how it answers the evolving retail trends of 2023.
Experience the Future of Retail with Ginesys One!
Centralized Inventory Management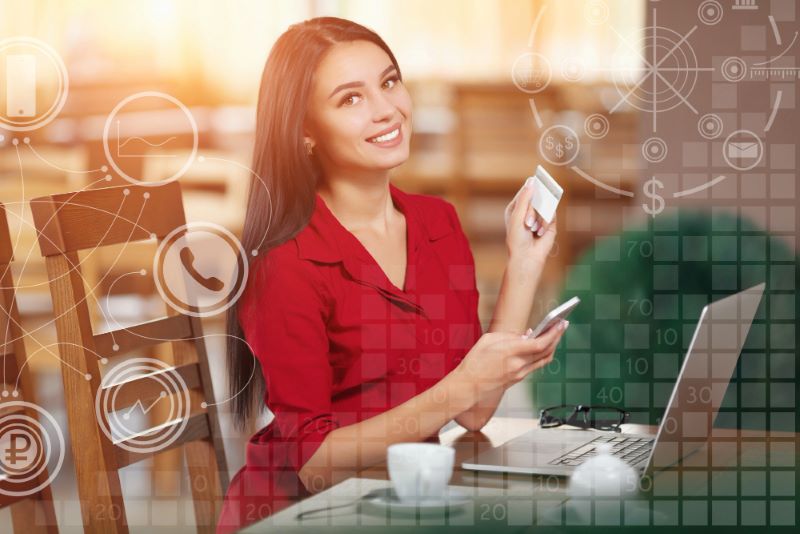 A retail software omni channel plays the crucial role of managing the inventory, making real-time updates, tracking stocks, updating stock levels, alerting stockouts, and more. Effective inventory management is essential to prevent overstocking, understocking, and stockouts. These can harm customer experience, satisfaction, and the company's reputation.
Benefits of Centralized Inventory Control
Omni channel retail software solutions provide centralized inventory control to the business. This access ensures that their inventory is updated in real-time for all physical stores, warehouses, as well as online websites and marketplaces. A centralized inventory allows efficient order fulfillment, regardless of the channel from which the order originates. It promotes accurate stock updates and optimization of stock levels. Thus, it helps businesses save on unnecessary inventory costs.
Impact of centralized inventory management on Shree Lifestyle
Shree Lifestyle is a women's ethnic wear brand that adopted Ginesys in 2018 as a solution to its retail challenges, one of which was inventory management. Ginesys provided the business with a merged POS and ERP system with several integrations. It helped the company manage and scale its retail operations, sales, inventory and much more. The Browntape OMS helped the brand become an omnichannel business.
Omni-Channel Order Allocation
Order allocation refers to the process of determining from which location or channel to fulfill an order. An omnichannel ecommerce software automates the order allocation process by allotting orders to specific warehouses or stores based on stock availability. It also automates the reservation of orders based on the inventory.
Ensuring timely order processing and fulfillment
It is crucial for omni channel software to streamline order fulfillment by automating the order management process. It includes allocating sales channels, choosing the product, packing, and finally shipping it safely to the customer. It also provides real-time visibility of order status and order tracking to ensure the order reaches the customer in time.
Real-world examples of successful order allocation strategies
Retail giants such as Amazon have perfected their order allocation systems. By utilizing advanced algorithms and data analytics, they optimize order fulfillment to minimize shipping costs and delivery times.
Hassle-Free Returns Management:
All retail businesses have to deal with order returns. Customers generally appreciate an easy, hassle-free return management process. It makes them more likely to purchase from the business again. An omnichannel commerce software must have a hassle-free return management system in place.
Solutions for streamlining returns processing:
Retail returns might be challenging since the business has to coordinate returns across multiple channels and locations. Centralizing the return process and automating it helps customers to apply for a return and expect the parcel to be picked up in time. Businesses can also provide returns for products purchased in-store or online against a single bill obtained from a Ginesys-enabled store.
Customer-centric returns policies and their impact:
When returns and refund processes are developed, keeping the convenience of the customer in mind, the customer experience improves. It, in turn, increases brand loyalty and customer satisfaction, helping the business retain its customers.
Integrated Point-of-Sale Systems
An integrated POS system in an omni-channel business ensures that in-store and online transactions are synchronized, providing a seamless shopping experience.
Ready to Embrace Omnichannel Strategies? Start Your Journey with Ginesys!
Enhancing the in-store shopping experience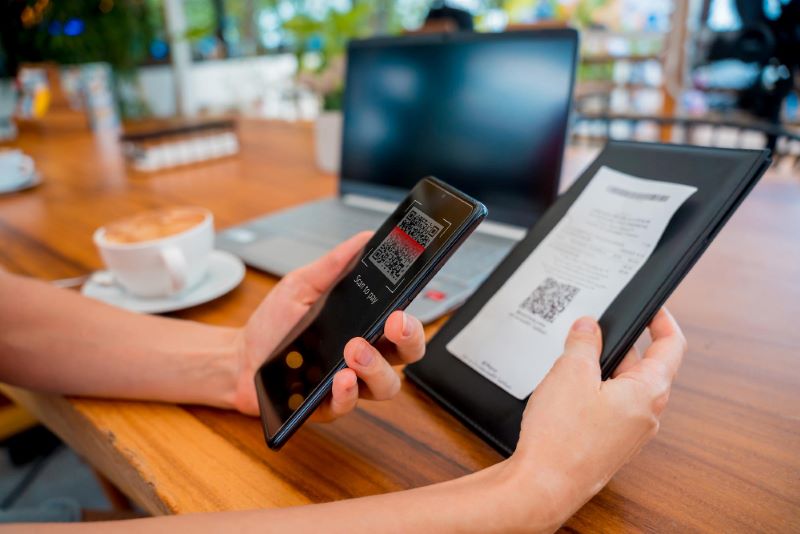 A POS system can be integrated with e-commerce, sales and inventory management, digital payment, and other business operation systems. It helps improve the sales experience for not just the customer but also the employees. An integrated POS system makes online and offline checkouts much easier for customers.
Real-time data synchronization between online and offline sales channels
An integrated omni channel POS software allows the business to update sales, inventory, and warehouse data in real time. It helps synchronize the updated data across all sales channels, allowing the business to prevent in-store discrepancies and subsequent disappointments for customers.
Seamless E-Commerce Integration
An omnichannel ecommerce software helps brands establish their presence on ecommerce websites. It synchronizes the business' inventory, orders, sales, warehouse, and accounting data with the ecommerce channels. It establishes a unified online presence that connects all sales channels.
Benefits of integrating e-commerce platforms with physical stores
Today, all businesses have an online ecommerce presence along with physical stores. When they integrate their omnichannel software with ecommerce, they can gain new customers. Moreover, their inventory is synchronized across both online and offline sales, increased brand awareness is observed and much more.
Success stories of businesses achieving synergy through e-commerce integration
Businesses that have opted for integrated omnichannel retail software can manage their entire OMS across all webstores, physical stores, and ecommerce channels in one place. Ginesys One has helped brands like Stofler, Wildstone, Khadim, Cello, and many others to expand their ecommerce operations. It has allowed them to bring a wider catalog to the customer, expand the consumer base and increase brand awareness.
Customer Management Capabilities
An efficient omni channel solution provides tools that allow the business to collect insightful customer data. This data can be used to improve customer relations and the management capabilities of the retail chain. It supports business operations by personalizing and enhancing the customer experience.
Building and maintaining customer relationships
CRM can be improved when businesses use omni channel software that provides valuable customer data such as their purchase patterns, behavior, and so on. The business can then use this data to improve its service, develop loyalty programs, offer discounts and promotions that attract customers, and so on.
Personalization and customer experience enhancement
Customer data can also be used to personalize the shopping experience for them. Birthday discounts, personalized product recommendations, personalized promotions, and other such marketing campaigns can be developed by businesses based on collected data.
Customer loyalty programs and their role in retention
Customers come back when they feel the purchase process was convenient, supportive, and personalized. By running loyalty programs, issuing coupons, and giving out loyalty points, a customer perceives their purchase as profitable. The more they save, the likelier they are to be loyal to the business.
Accounting Tools and Financial Integration
A retail software omni channel business must integrate its system with accounting tools that help make financial operations more efficient, easier, and accurate. An integrated omni channel solution can help streamline financial operations through automated invoicing, GST insights, and more.
Automation of accounting processes
The entire accounting process can be automated through integrated software. It includes end-to-end GST return filing, analytical financial reporting, generation of invoices and e-bills, auto preparation of tax returns and much more.
Cost reduction and improved financial visibility
As financial processes are automated, the businesses save on the additional cost resources would incur. Moreover, analytical reports developed by the software, backed by financial data, help businesses make important decisions and find opportunities to increase their profits.
Robust Reporting and Analytics
A successful omni channel retail software solution provides detailed data-backed reports with data visualization through charts and graphs to ensure the business can make strategic decisions about different business operations based on insightful, vital data. AI features also suggest charts that they think might be useful to the enterprise.
Optimize Your Retail Operations for Success – Get Started with Ginesys One!
Importance of real-time reporting and analytics
The omni channel software makes real-time updates to the reports to provide the latest analytics to the decision-makers. As inventory, warehouse, sales, accounting, and customer operations take place, the data is updated immediately. Thus, stakeholders can tackle changing market conditions accordingly.
Example of a business benefiting from data-driven insights
Campus, one of the leading sportswear brands in India, partnered with Ginesys to operate their POS and ERP systems. The software provided real-time reports from the pan-India stores on a single dashboard. The BI-based forecast tools prepared business reports that were accurate and insightful, allowing the brand to improve its retail operations accordingly.
Effective Data Management
An omnichannel retail software ensures the accuracy and complete security of the data being collected throughout the different operations being carried out in the retail business. A centralized user management system ensures password-based access for additional security. Moreover, only authorized devices can access software, tools, and data.
Compliance with data protection regulations
Ginesys omni channel software maintains total compliance with all data protection regulations to ensure the data is secure and the customer's privacy is protected. Additional security methods have been employed, such as centrally managed user profiles, password protection, authorized access, and more.
The role of data management in driving business growth
Data, be it related to business operations or the customer, is highly useful for companies. It allows them to realize upcoming risks, identify opportunities and grow the business accordingly. Data-backed decisions are accurate, efficient, and much more profitable in the long term. Therefore, businesses that manage their data well are more likely to face successful business growth.
Evolving Trends of Omni-Channel Software in 2023
With time, omnichannel software has continued to evolve and integrate with other systems to support retail operations much more effectively. In 2023, software like Ginesys have taken retail trends into account, ensuring one platform can address all challenges that a retail business might face.
1. Brick and Mortar Makes a Comeback
Post-pandemic, the brick-and-mortar stores have made a rousing comeback as buyers have started stepping out of their houses, and life has returned to normal. The resurgence of physical stores means businesses must optimize and integrate their online sales channels with physical stores.
Technology is also playing a major role in enhancing the in-store experience with faster checkouts, tracking offers, loyalty rewards and more. Integrations that make the in-store customer experience better are gaining popularity.
2. The Omni-Channel Journey Expands
Omni-channel software has now expanded to include more customer touchpoints than ever before. These include webstores, marketplaces, physical stores, social media, ecommerce platforms, brand websites, and much more. More touchpoints mean higher customer engagement.
As these channels keep expanding, omnichannel solutions need to integrate more efficient tools. These will help expand, scale, and manage the upcoming channels of communication to power continuous business growth.
3. Social Selling Gets Powerful
Most brands have understood the importance of social media marketing. Businesses are establishing a strong social presence to increase audience reach and engagement and turn them into leads and, eventually, customers. Many small businesses are also selling products online via social media.
Participating in social commerce trends and successfully engaging with the audience has allowed many businesses to see an increase in their customer base.
4. Customers Expect More from Omni-Channel Retail
Customer expectations continue to rise with technological advancements. Personalization, convenience, and sustainability are becoming critical factors driving customer loyalty and brand engagement. Businesses are thus answering these expectations with personalized customer experiences. This approach impresses buyers, increases their convenience, and helps them carry out their purchases much more efficiently.
5. Data Is More Important Than Ever
In the 21st century, data remains at the core of retail strategy. It is how retailers can improve their services and business operations. Data drives expansion as it is used to make accurate decisions about the business. In 2023, real-time data updates about any aspect of the business are crucial to making informed decisions. However, with the collection of data, retailers also must consider privacy and ethical concerns to avoid misuse of the acquired data. Omnichannel software today employs strict security measures to ensure the data stays safe and is only accessed by authorized personnel.
6. Supply Chain Remains Crucial
The supply chain must be optimized since it dictates how fast and how well-conditioned products will reach the customer. Supply chain management is a vital component of omnichannel retail solutions and must be improved with time to avoid unpleasant disruptions. The latest retail trends are promoting sustainable and green supply chain operations and practices to ensure it does not have a negative impact on the planet.
7. Virtual Shopping Goes Mainstream
With the advent of Augmented Reality (AR) and Virtual Reality (VR) in retail, businesses have started to incorporate these concepts into their sales processes. Virtual shopping has now become a mainstream concept, with brands establishing their own VR stores. As customers' curiosity rises, the virtual shopping trend will continue to evolve. Businesses now have to think of ways to become a part of this trend to increase their customer base.
Ginesys as an Omnichannel Solution
Ginesys One is India's leading omnichannel software provider that has helped hundreds of businesses optimize their operations and scale their business to massive heights. It brings POS, ERP, warehouse management, ecommerce, accounting operations, and other crucial integrations. Ginesys has optimized operations and led companies into their next era of thriving business success.
Ginesys One suite is available for businesses of all sizes, both big and small. It scales its tools and features to accommodate the expansion of a small-scale business. On the other hand, it also optimizes and handles the complex business processes of large-scale companies to ensure they can continue to operate under massive profits.
Ginesys One offers unique integrations, including desktop POS made for physical retail stores and cloud POS systems for multichannel businesses. The GST integration allows businesses to file their taxes accurately along with automated financial operations that the software carries out timely. The business intelligence integration helps enterprises identify opportunities for growth and avoid risks. There are various other integrations, such as ecommerce development and marketing, warehouse management, ERP integrations and a lot more, that grow with the business and scale for the business.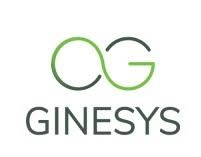 Discover the Power of Omnichannel with Ginesys – Book Your Demo Today!
How Ginesys One Enhances Omnichannel Retail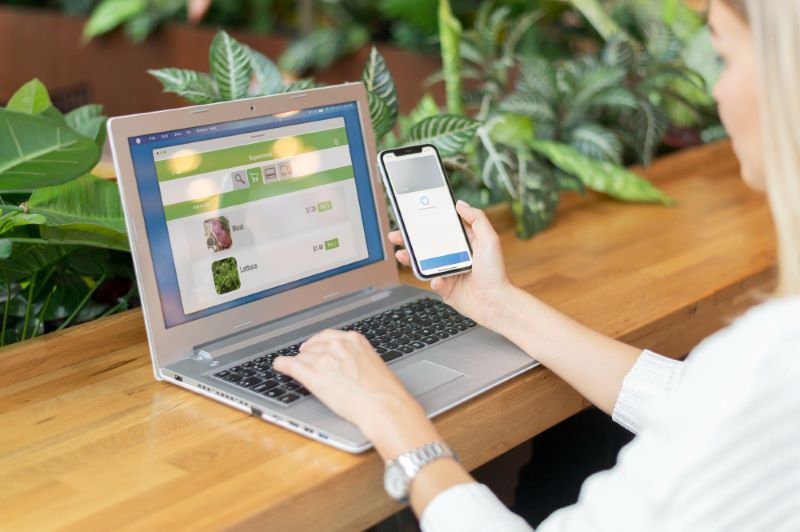 Omnichannel retail businesses can explore the various offerings of Ginesys One to optimize their inventory, sales, and shipping processes.
Ginesys One allows retailers to fulfill website orders from physical stores efficiently, leveraging in-store inventory to meet online demand.
As a centralized software, it connects stores all over the country with multiple warehouse inventory locations to online marketplaces to track, manage, and reflect accurate inventory stock updates.
With a cloud system, Ginesys One increases sales potential by adding and managing the entire in-store and warehouse inventory online.
With a multi-functional POS system, Ginesys One supports the creation of a seamless checkout experience, whether customers shop in-store or online. This enhances customer satisfaction and encourages repeat business.
Ginesys ERP also tracks idle stocks that are available in stores by promoting these items through online orders, reducing inventory costs, and maximizing revenue.
Businesses must opt for omnichannel software that makes it easier for them to optimize their operations, increase customer satisfaction and expand their business to new heights. The various features crucial for omni-channel retail software are available with Ginesys. It stands out as a versatile omni channel software partner, capable of meeting the diverse needs of retailers, regardless of their size or specific requirements.
If your business has started to embrace omnichannel strategies, explore the various offerings of Ginesys One. Book a demo today and learn how Ginesys One can make your retail dreams come true!