Point of Sale Vs Cash Registers: Which is better?
Point of Sale Vs Cash Registers: Which is better?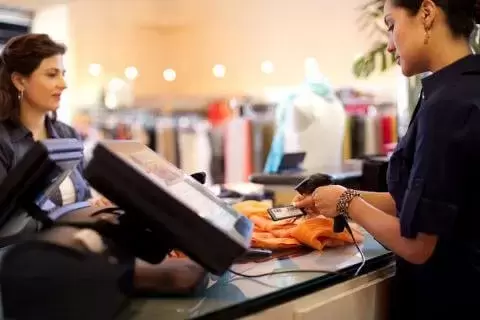 Cash management systems are essential for retail stores. This includes traditional, electric, cash register or an elaborate computerized Point of Sale system, which is needed to process the sales. The cash register, often perceived as a safe place for money plays a far more important role. It also has the ability to process customer transactions and accurately keeps records, helping businesses keep track of all transactions that are done.
The life expectancy of Point of Sale and Cash Registers are said to be between 5-10 years and this is the main reason why the initial expense for these systems are high.
Choosing a Cash management system mainly depends on the needs of the Retailer, and Retailers need to prioritize their most urgent needs before actually implementing a cash management system. For example, these are some common needs that most retailers have:
How many departments or categories that need tracking are in your store?
How many products do you carry now
How many in the future?
How busy will your store be
Will you have a loyalty program
These are some of the common needs to Retailer, but the list does not stop there. It is important that the retailers shortlist their most important needs before choosing between Point of Sale and Cash Register. Once that's been answered then Retailers can finally make the choice of either going with Point of Sale or Cash Registers.
Generally, for new businesses, the choice of a cash management system is mainly dependent on the budget of the retailer. But otherwise, the choice is mainly dependent on the Retailers business needs. The one thing that is evident in today's Retail scenario is that importance of Database marketing which is only available from the Point of Sale system. This essentially allows retailers to capture the customer information and purchase history, both being valuable information that can have a massive positive impact on the business. This information is vital and helps retailers capitalize on the marketing budget and increase ROI.
The main Benefits of using a POS System are as follows:
It provides retailers with detailed reports
Inventory management and control
Customer Relationship Management
Marketing Tools
Loyalty program
Easily grows with the business
That being said, Cash Registers also do have benefits for Retailers such as
Low cost, hence ideal for startups
Easy to use
Basic functions and Reporting
No constant updates like in POS
It is evident that in today's day and age, POS systems provide retailers with far more benefits if implemented right. It is advisable that Retailers research about the warranty and the support team while choosing the POS system as well. They should also plan out how the employees will be trained to use the system efficiently.
Here at Ginesys, we ensure that along with an effective POS system, we also have a world-class support team that ensures that everything runs smoothly, once implemented. We also make sure that the employees handling the system are trained thoroughly, at the time of implementation, ensuring that Retailers are able to benefit completely from the newly installed Point of Sale system.