Things Retailers should look at for while choosing a POS system
Things Retailers should look at for while choosing a POS system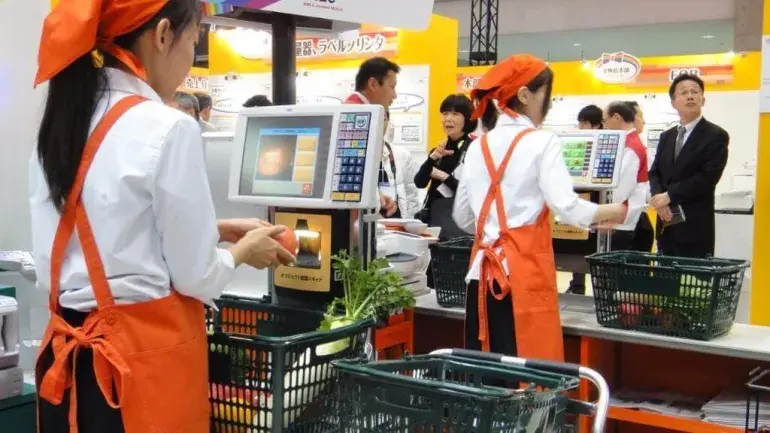 In today's day and age, every retailer understands the importance of having a Retail Point-of-Sales system incorporated in their business. However, the main problem that retailers face is the daunting task of choosing the right Point-of-Sale system for their respective business. To add to this, the implementation of a Retail POS software for small businesses requires high investment costs, which can be a problem. Hence it is important that retailers choose the right POS solution for their business, which is why we have decided to lend a helping hand by shining light on the main features that Retailers need to look out for while choosing a new POS solution.
The first thing that one might think about is updating the existing software, mainly since this is the easiest solution for an outdated software. It might seem like the easiest solution since retailers can avoid the hassle of searching for an alternative POS system, but in the real world, this is always not the case. The main problem with updating is that either the update is not yet developed or the platform has been completely abandoned by the developer. This leaves only one option, choosing a new POS software. The first thing that retailer needs to take into consideration is leaving out those vendors that who left you hanging. Now that we have established a scenario for why you might have to look for another POS software, here are somethings that Small retailers need to look out for while choosing a Point-of-Sale software.
POS for Supermarkets today offer numerous functions and even though plenty of them are indeed useful to your business, they might not be at the beginning. The first step is for Retailers to have a detailed and honest look at how you conduct business and where you see the future. This can help you identify the main Point of sales system features that will have an impact on your business. Clarification of requirements is essential while choosing a new Point-of-Sales system as this helps avoid the development efforts for functions that are needed only later on in the business.
Another important feature that retailers need to look at for is the expandability of the Point-of-Sale system. The flat hierarchy of small businesses allow it to react to changes in the market and hence the POS system implemented should be able to support these changes as well. Hence retailers need to be on the lookout for POS systems that are flexible and expandable in nature, in case of changes in the future. It is important for small retailers to choose a Point-of-Sale system that is designed for growth, hence it can keep up with the business during expansion in the future.
It also important to ensure that the desired POS software for small businesses has a complete solution with back-office functionalities. Small retailers often prefer this kind of disparate software solutions mainly because they seem like a good choice due to the low initial costs, however, in the long run, they do prove to be costly. Hence it is important that retailers both big and small opt for Point-of-Sale software that offers the complete solution with basic office functionalities.
Now that the importance of the POS software has been highlighted, it is also important to focus on the hardware as well. A substantial chunk of the investment needs to be allocated towards the hardware as well. It is important that Retailers take into account the cost of purchasing the necessary hardware as well while on the lookout for a new POS software.
The future is uncertain and it is tough to know where the coming years will take your retail business, both small and large scale. That being said, it is possible for retailers to forecast what will happen in the future and take decisions accordingly. It is important for retailers to keep an eye out for trends that could give them an idea of what the future holds for them, for example, consumers nowadays prefer purchasing using mobile devices hence retailers should take steps to optimize for this channel in the near future. In this competitive and technology-driven world, the right POS software for small businesses can be the difference between success and failure, hence this is something that Retailers need to seriously think about before implementing.