Sale Of Service Invoice has been introduced
Sale Of Service Invoice has been introduced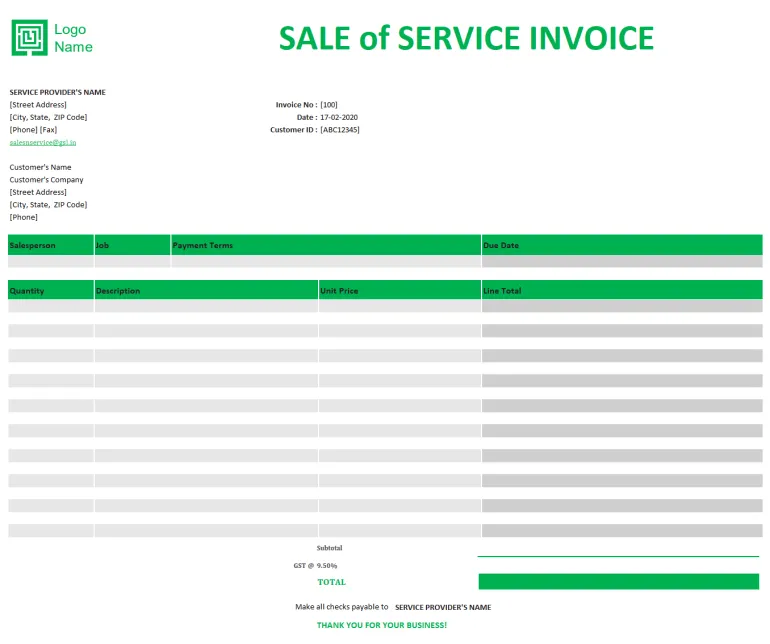 HO often needs to sale services like security service, AMC etc to the managed stores. So the need is felt for a separate invoice to sell those services rather than selling those as non-inventory items and managing through Standard Operating Procedures (SOP). It would allow the service costs incurred by the HO (on behalf of the managed POS site) to be reimbursed by that particular POS. 
Previously, users did not have the option to invoice services separately. They used the Sales invoice form for invoicing both inventory and non inventory (services offered were tagged as non-inventory) items. So managed stores need to receive the non-inventory item in the system at store's end.
With this update (Ginesys Version 11.151.15), a new form for Sale of Service is being introduced under Sales & Distribution module so that services can be invoiced separately in the system. Receiving of non inventory items will not be required now as service invoice is being raised.
Note that users will be able to -
Access the Service Invoice transaction

Access the form individually as well as through import Excel (Sales of Service Invoice)

Execute payment and adjustments for it.
Some of the important highlights of the feature are -
A separate invoice for sale of service can be created.

No GRC Advice will get created at store level for receiving.

No need to create non-inventory items as service.

Existing service master will be used for sale of service  
In case you are interested, please read, How To: Manage Sale Service Invoice in Ginesys HO