The Ups and Downs of Local Purchasing
The Ups and Downs of Local Purchasing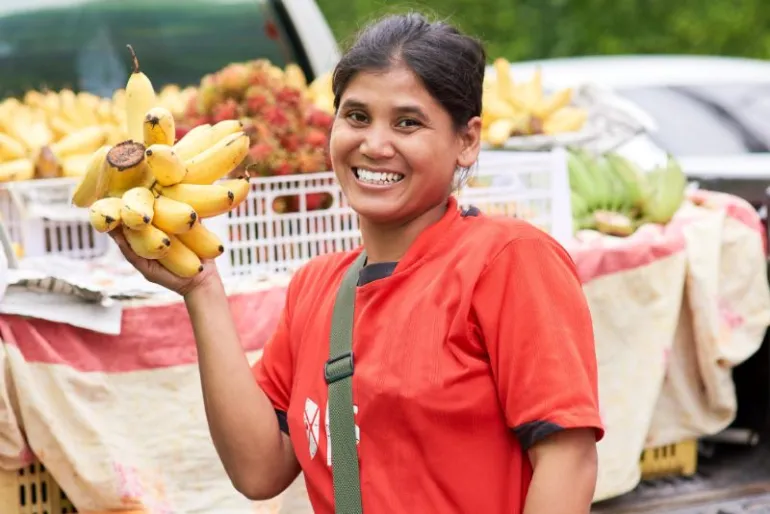 Local purchasing can be very beneficial for one's business, especially when customers are seeking goods and products that are sourced from the local communities where they reside. Local purchasing, however, has a more direct impact on retailers depending on the type of products that they sell. Retailers that sell perishable goods always prefer to purchase locally as it is far more beneficial for their businesses. 
Benefits:
•   Social Responsibility: Retailers that purchase locally help in giving back to the community by supporting the small farmers and in turn helping the community grow. Buying locally goes a long way in enhancing the business's public image and also fulfills the social responsibility goals. 
•   Locally purchased products also create a positive image in the minds of consumers. These products are perceived to be of a higher quality and hence demand is also relatively high in that regard. It can help retailers improve the customer satisfaction which in turn helps increase their sales drastically.
•   Stock replenishment can be done on the go. Purchasing locally helps retailers remain flexible when it comes to the replenishment of their stock. Fast moving goods can be easily replaced in a short period of time, which in turn ensures that the customers are able to purchase the products that they desire. 
•   It also helps reduce the overhead costs for the retailers. These costs include transportation costs etc which in turn helps retailers improve their own profit margins. 
•   Purchasing locally also helps retailers be up to date with the various trends that the customers of that particular area are following. This, in turn, helps them tweak their offerings to better suit their target audience, which can help improve their sales. It helps retailers add a personal touch to their offerings which can go a long way in improving the customer satisfaction. 
Drawbacks:
•   Quality Control: One of the biggest drawbacks of purchasing locally maintains the quality of the products across all stores. It is hard for retailers to follow a standard procedure that ensures that all the products sold at their stores are of the same quality. This could lead to problems which can have an impact on the customer satisfaction. 
•   Purchasing centrally also allows retailers to have bargaining power. Most of the purchases will be in bulk and this can help retailers negotiate to bring down the prices of the said product. This can help improve the margins for the retailer. 
•   Purchasing locally could also lead to issues in terms of maintaining a standard policy across all stores. This can include things like the credit period that's given to buyers (90 days in most cases) which could tend to vary from store to store. 
•   Centrally purchasing also enables flexibility of selling across the retail chains depending on the demand of the products. Products can be moved from store to store depending on their demand. Central purchasing also gives way for Flexibility in terms of returning products bought at any store which isn't possible with the local purchase
•   Lack of transparency is another huge drawback with local purchasing. The management can never have full control over what each store does, and this could lead to certain discrepancies which are easily avoided with central purchasing. It is a lot easier for the management to control the purchase at HO rather than it being done in each store individually. 
It is evident that local purchasing has both it's clear advantages and disadvantages, hence it is up to the retailers to fully understand what their requirements are before deciding on how they source their products. The nature of the business is the first and foremost thing that has a huge role to play in whether the retailer decides to purchase locally or centrally.