Using a Retail Management System Software to Retain Customers
Using a Retail Management System Software to Retain Customers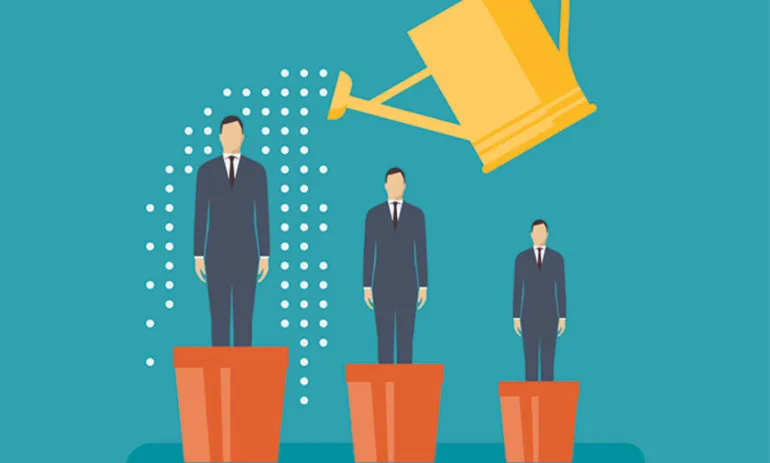 Regardless of the industry, customer retention is the key to the growth of any business. We all know that customer retention costs five times lesser than new customer acquisition. Additionally, the probability of converting an existing customer is three times higher than converting a new customer.
(Source: https://www.retailtouchpoints.com/features/trend-watch/retail-customer-acquisition-vs-retention-a-zero-sum-game)
Thus, retail businesses must focus on retaining their existing customers, along with acquiring new ones. In this article, we are sharing three ways in which retailers can increase their customer retention.
1. Improving Customer Satisfaction
Retailers must ensure that customers are satisfied and content. Satisfied customers become loyal to the brand, and keep returning to the retail outlet for more business. The POS software in a retail management system contributes majorly to improving customer satisfaction.
Ginesys' POS software is one such powerful software, that has time-and-again helped its clients grow their business by improving customer satisfaction.
2. Enhancing Customer Experience
Customer experience has become the key brand differentiator in any industry. In the retail industry, customers' experiences can be enhanced by building great relationships with them and by providing personalized offers, based on customer preferences and purchase history.
Customers may also have a poor experience if their desired products run out of stock.
Ginesys is a retail management software that helps retailers understand customer preferences, view their purchase history, and the like. So, retailers can design special personalized offers for such loyal customers, thus enhancing their experience further. Moreover, Ginesys' inventory management system gets updated in real time, as soon as a transaction is completed. This helps retailers track the stock movement and place purchase orders appropriately.
3. Incorporating Customer Loyalty Programs
Today, almost every retailer has incorporated a certain customer loyalty program that ensures that customers keep coming back for more business. By providing lucrative deals under such programs, retailers can even attract more customers to become loyal to their brand. Various customer loyalty programs such as reward points, gift cards, exclusive membership, and the like have proven to be extremely useful for retailers.
Ginesys offers easy integration with such customer loyalty programs and helps retail businesses 'turn shoppers into loyalists'.
Bonus: Providing Exceptional Customer Support
In the retail business, it is inevitable to provide top-notch customer support in case customers are disappointed with the products purchased. Customers should be able to easily proceed with exchanging or returning a product.
Ginesys' POS solution offers allows easy exchanges and returns. Thus, retailers can provide exceptional customer service. Ginesys has even been awarded as the Best Quality  Customer Service Enabler at the India Retail Congress 2018.