Using Point Of Sale System to Improve Customer Satisfaction
Using Point Of Sale System to Improve Customer Satisfaction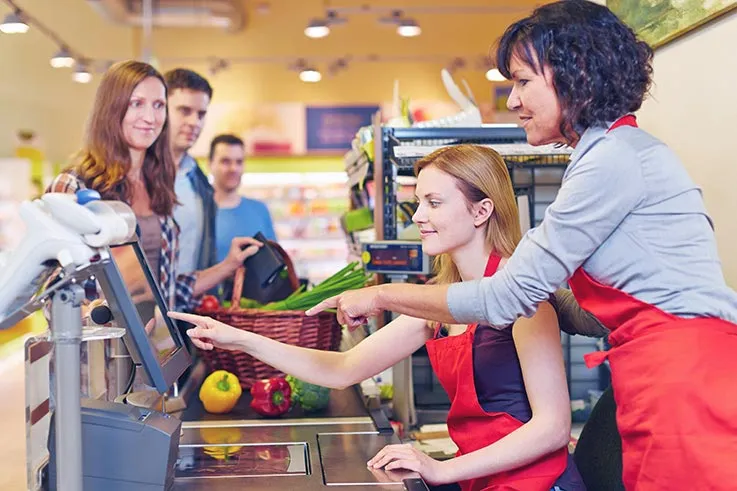 Without customers, there is no company.'
~Michael Leboeuf
Customers are the sole reason for the growth of any business in the retail industry. Today, customers have a wide range of options to choose from, while selecting a retail outlet. Since customer experience has become the key brand differentiator, retailers must focus on improving customer satisfaction and providing an exceptional experience to their customers. To meet customers' needs, it is necessary to personalize their experiences.
In brick-and-mortar stores, point of sale systems can be used to serve as more than just cash registers. Modern POS systems now offer various features that can assist retailers in increasing their customer satisfaction and growing their business. 
How does a POS system help in increasing customer satisfaction?
Primarily, POS software collects information such as customer preferences, personal information, and the like, at the time of checkout. This allows retailers in personalizing their experiences, such as offering discounts and special offers during birthdays, suggesting products similar to their choices, or that complement the purchases.
If a customer is informed that their favourite product has run out of stock, it is certainly not a great experience. With a retail POS software like Ginesys, the inventory management system gets updated in real-time. This way, users are aware when they would have to replenish the stock. Thus, customers would never feel disappointed or have a poor experience.
Additionally, with the advent of mobile POS systems, such as Ginesys' Zwing, customers are now able to skip the queue and complete quicker and easier transactions. With an increasing number of retailers investing in mPOS solutions, they are able to enhance the customer experience, and thus improve the growth of their business.
Which is the ideal retail POS software for improving customer satisfaction?
A POS software like Ginesys helps retail businesses in enhancing the customer service and customer experience. Ginesys has been awarded as the "Best Quality Customer Service Enabler" Award in 2018 at the India Retail Congress 2018, Gurgaon.
Ginesys is an end-to-end software solution provider for the retail value chain. Since inception, Ginesys has been investing in qualified manpower, robust learning environment empowered with best-in-class infrastructure, which in turn have led to very high customer satisfaction index.