What do you know about the modern Point of Sale (POS) System?
What do you know about the modern Point of Sale (POS) System?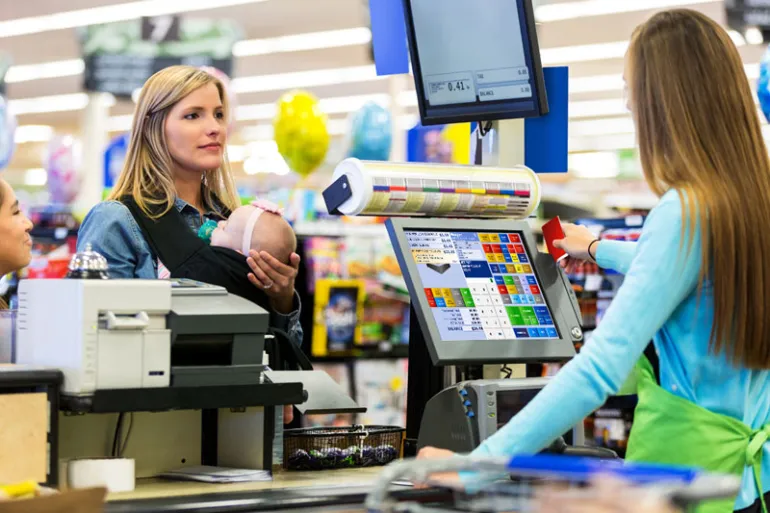 A Point of Sale (POS) is where a retail transaction is calculated, finalized and completed. A POS system is one of the most crucial components of a retail management system. Since managing transactions is a critical business function, it becomes inevitable for retailers to invest in a highly-efficient POS system.
Types of POS Systems
Retail businesses must choose the POS system most suited for their business model. Below are the three main kinds of POS systems available in the market:
1. Desktop POS systems - Desktop POS systems are implemented on a desktop device, which can be run on either a browser, a dedicated application, or on an on-premise device. Additionally, the users can connect various devices such as barcode scanners, card swiping machines, cash drawers, and the like, so that the POS systems can work as a typical cash register.
2. Mobile POS systems - Mobile POS systems (mPOS) are implemented on a mobile device, wherein a smartphone or a tablet device is used as the electronic POS terminal, instead of a desktop device. By attaching a simple card swiping device, users can quickly start completing transactions.
By implementing an mPOS system such as Ginesys' Zwing, retailers can improve their customers' experience - customers would not have to wait in long queues to make a purchase. 
3. All-In-One POS systems - These POS solutions are a combination of both desktop and mobile POS systems, thus enabling users to implement multiple processes and monitor multiple stores at the same time.
Features of an Ideal POS System Software
Ideally, a modern POS software has the following features:
1. Inventory management - As soon as a user rings up a sale and completes a transaction, the POS system should automatically update the inventory management system in real time. This way, the retailers can manage their inventory efficiently, and monitor stock movement closely.
2. Customer Relationship Management (CRM) - Integrating a CRM platform with the POS system software would help retailers in recording personal information about their customers such as their names, birthdays, product preferences, and the like. Tracking such information would help retailers in personalizing their shopping experience, thus enhancing the customer experience.
3. Loyalty programs - Using POS systems to monitor customer loyalty programs enable retailers to keep track of loyalty points, offering special discounts, and the like. This would create a great shopping experience for the customers, leading to higher customer retention.
4. Analytics - A POS software should have the ability to generate reports for several aspects of the business - inventory, sales, customers, and more. With such reports, retailers can make requisite decisions and take necessary steps for stock control, store management, sale management, and the like.
Conclusion
Using a reliable POS system software, such as Ginesys' POS Software, retailers can ensure a quicker billing process, better sales and stock management, and, thus, better retail management overall.