When Should You Consider Going for an ERP in a D2C Startup
When Should You Consider Going for an ERP in a D2C Startup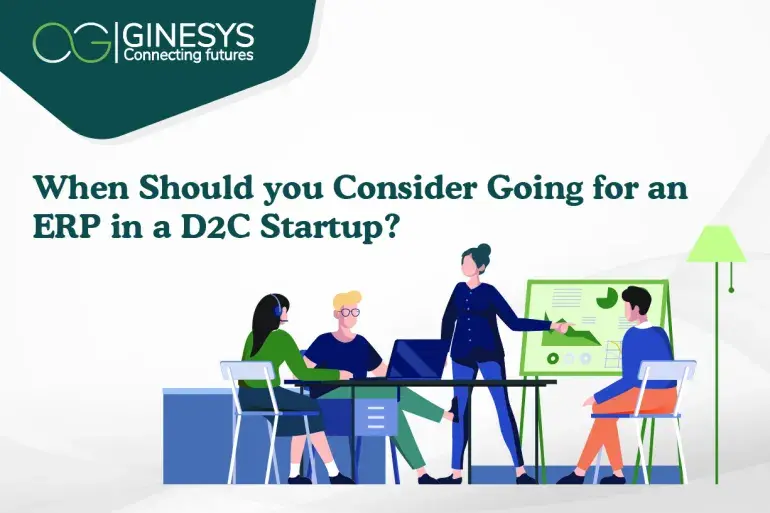 In India, the expansion of eCommerce and the maturation of online buyers have resulted in a growth spurt, especially when it comes to the direct-to-consumer (D2C) startups. Following the pandemic, there has been a major increase in D2C activity. Even brick and mortar store businesses are investing heavily in this area.
To build a deep connection with customers and provide a tailored experience, brands are turning to direct-to-consumer marketing. While most brands are aware of the advantages of developing their D2C operations, many businesses find it challenging to serve this segment reliably. This is primarily due to complicated processes, fierce competition from marketplaces and industry rivals. In such a situation, ERP software for D2C brands can be a boon. Let us examine how.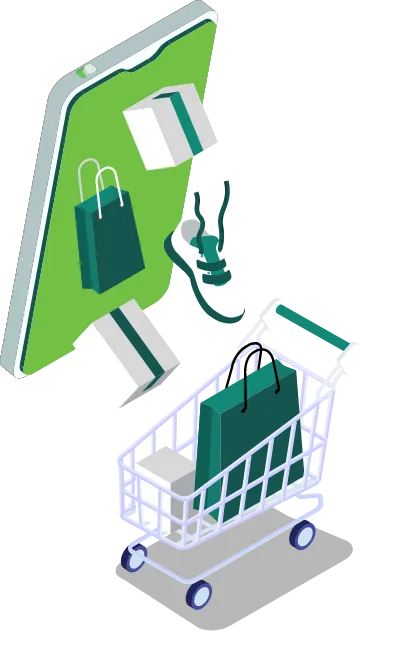 Ginesys One - Your seamless tech stack for Online and Offline retail
Automating Inventory and Order Management
As the D2C brand begins to sell through different online and offline channels, it will need to automate the process of allocating orders and managing inventories. With no clear sight of inventory provided for distinct touchpoints, multiple sales channels may witness stock-outs or order duplications.
A centralized database of inventory can help reduce time-consuming activities across many warehouses and outlets. This is why a D2C firm needs to invest in ERP Retail Software that includes inventory management solutions. When all sales channels are integrated onto one platform, complete stock visibility, movement and order management becomes seamless, resulting in faster order processing.
The inventory management solution assures accurate and timely stock, sales, and revenue tracking while reducing human labor. The order management system, on the other hand, assists in automatically fulfilling orders from vendors to the appropriate fulfillment source based on a variety of factors such as geography, stock availability, demand channel, delivery choice, and so on. Thus, the benefits of ERP in D2C companies are enormous. 
Optimize Warehouse Management
Supply chain operations are the backbone of every eCommerce business - they make or break a brand's success. A D2C brand requires Warehouse Management Software (WMS) that is connected to an ERP that can assist in receiving goods, arranging them on appropriate shelves, enhancing order picking while reconciling with real-time inventory data.
As there are different sales channels, a WMS system must be able to handle orders from all platforms in a seamless manner, appropriately. The integration of ERP tools can help bring down labor costs, increase accuracy, boost operational flexibility and eliminate mistakes when selecting and shipping items. It can also help the business in accessing real-time data to track stock levels at different warehouses. 
Managing Production
Many of the D2C brands produce their merchandize in-house to control quality and provide the best value to the buyers. This can be properly managed only in an ERP as the best of ERP software. The production module tracks raw material usage and ensures that all processes are followed in a timely manner to complete the production cycle for the lot. It can help brands easily discover the exact landed or effective cost of the goods they plan to sell and can help them in setting the final selling price. The Ginesys retail ERP also comes with a complete production module integrated with inventory and accounts.  
Supply chain management
Goods vendors can also be bought onto a single platform to fulfill just-in-time inventory needs as the order volume increases. This really is a game changer for retailing online to ensure that the demand is met by an agile supply chain. Such functionality is normally not part of basic ERPs but is a part of cutting-edge retail ERP for D2C brands like Ginesys. 
Better Returns Management
Returns are an unavoidable element of eCommerce that is vital for Customer Relationship Management. Buyers are more likely to return to a retailer that has a simple return process. An ERP for D2C brand should be implemented, that can handle return management. Such a system must be capable of taking care of returns from all eCommerce platforms, such as the brand website and third-party marketplaces.
A modern ERP can enable the firm to process returns marking goods as saleable or non-saleable, marking the channel of return and even automating creation of return invoices. The completely automated process, made possible by ERP software for D2C brands, can be enhanced using insights from supply chain partners, keeping returns and product movement under control. 
Leveraging Customer Data
D2C isn't only about cutting out the middlemen and selling directly to customers. It's also about building a relationship between a business and its customers. To have consistent brand experiences across platforms, a business will need to harness customer data. It is the primary means of transforming retail that is essential for the growth of the D2C segment, according to a trend assessment by Gartner.
A CRM integrated into an ERP system can assist a company in:
Qualifying leads
Attracting customers
Creating focused marketing
Managing customer data
Providing deep consumer insights
A CRM helps businesses qualify leads based on a variety of criteria, allowing them to identify customers who are more likely to purchase, resulting in increased sales.
With CRM, a company can quickly implement tailored email marketing, messaging, and notifications based on consumer purchasing patterns. It can also include deals on popular SKUs that a customer is likely to purchase.
Such a system serves as a useful tool for the customer care and sales departments. It enables them to retrieve all accessible customer data, such as sites viewed, prior transactions, shipping details, and other pertinent information, in real-time. All of these can only deliver results if you have ERP software for D2C brands in place. 
Boost D2C Sales Using Ginesys ERP System
Direct to consumer brands are not few and far between these days. Competition among startups in the D2C retail business space is increasing rapidly. The brands that adopt an ERP solution and streamline supply chain management to meet customer demands, and increase customer satisfaction, are the ones that will thrive.
There are multiple ERP vendors out there. Only a few offers a Retail ERP System that is specific for retail and is integrated with CRM out of the box. Ginesys offers a Retail ERP for D2C brands and for every other retailer that does it all and more. Get in touch with us to know more.