5 signs you need to upgrade your existing software to an advanced retail ERP software
5 signs you need to upgrade your existing software to an advanced retail ERP software
As an owner of a retail enterprise, how do you know that it is time to take the leap and invest in a sophisticated ERP software for the retail industry? The answer may not always be as clear. Indeed, it is difficult to define the boundary between small retail and mid-sized retail, and what a retail ERP software can do to support the transition.
Rather than waiting to experience the struggles of a growing retail enterprise, here are a few tell-tale signs that it is time to upgrade to a retail ERP software targeted at the mid-sized market.
1. You're looking to expand, or add more store locations (including online)
This is the most obvious sign that you're no longer a small player and will soon outgrow the basic level retail ERP system that worked till now. While adding more locations indicates strong business growth, it makes the existing small-scale, non-integrated retail software increasingly unfeasible.
As your operations expand, you need an advanced ERP Software for retail that helps you to manage your business with consistency and clarity throughout your organization. It lets you centralize your data and have a comprehensive, constantly updated view for accuracy in business planning. You can also automate previously manual functions like generating reports, tracking employee hours, or sending regular sales reports to head office.
2. Difficulty in managing warehouse or distribution center
Anyone looking to expand their retail business needs to invest adequately in professional warehouse management for creating a smooth, efficient supply chain. In this, sophisticated software can dramatically improve the flexibility and efficiency of warehouse operations. If your warehouse employees are still working on pen-and-paper, then it is a big red flag that it's time to upgrade.
Warehouse and distribution center management is vital: if you run out of a popular product, you miss out on sales and customers are disappointed. This harms your business reputation and affects your business directly. An ERP Software for retail industry keeps everyone in the loop, providing uniform access to the same information in real-time.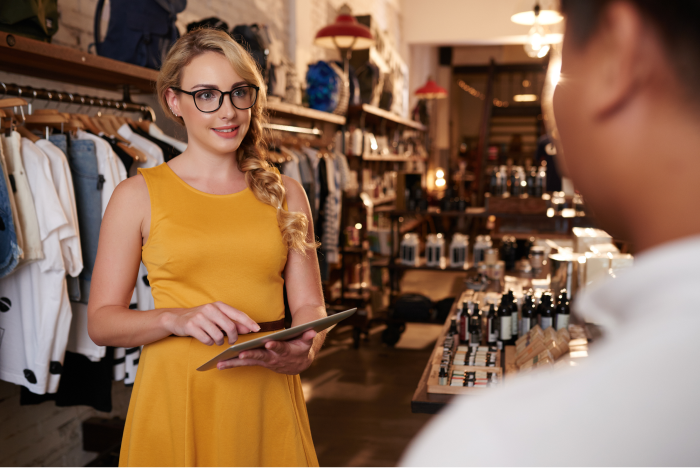 3. Your existing accounting solution is manual
Among the many categories of retail operations that ERP benefits – whether lifestyle, apparel, fashion, or any other niche – is that of accounting. If you're looking at your current accounting set-up and realizing it has a lot of manual processes like data input, you may be staring at a giant security vulnerability.
An integrated retail ERP Software that facilitates seamless connections between each aspect of your store's technology, including retail POS software, has multiple benefits. In fact, it is one of the most practical applications in perpetual accounting that offers real-time information on inventory and accounts. In doing so, it utilizes the sales data generated at the point of sale to update the appropriate systems automatically throughout the business. Moreover, with all financials in a single database, your accounting staff will be more productive, having more bandwidth for strategic tasks.
4. Lack of insight to make better business decisions
 To succeed in the highly competitive landscape of retail, a business owner needs to have in-depth insight into what they're doing. For that, they need business intelligence applications that process transactional data and CRM data to present greater transparency into consumer sentiments, enhance their own business knowledge and gain from it.
So if you feel that deep analytics into store operations and customer preferences are a priority to build your growth strategy, you need to move to advanced Retail ERP Solutions that will support that objective. The retail software designed for small retailers rarely offers that – if you feel like you need more than basic info, that's a strong indication that you're ready to move to advanced Retail ERP Solutions for mid-sized retailers.
5. Retrieving business related information is a struggle
Does your existing retail management set-up have one system for accounting and another for sales? Is the process of taking new orders, getting them fulfilled and updating that in the accounting system slow or arduous? Do you wish you could record, track, and process information about different aspects of your business in a jiffy?
When employees use one software system to track, record, and process information while the accounting staff uses another, it creates unnecessary challenges and inefficiencies. A retail ERP software can eliminate these complications. Your team can benefit from a ripple-like effect in efficiencies that supports everything from inventory management, to sales summaries, to payroll necessities, to shipping strategies, and more. Access to up-to-date and accurate data at any time to do your jobs in an efficient manner.
Upgrade your retail game today, with smart Retail ERP Solutions
Ginesys has covetable experience in helping retailers across different industries, from fashion and apparel, to FMCG, in making the much-needed technological transition. As a retail business owner, if you find yourself facing any of the above problems, get in touch with Ginesys to take the leap and get your retail business ready for the smart switch to sophisticated retail ERP solutions customizable for your business model.