Retail Billing Trends 2021
Retail Billing Trends 2021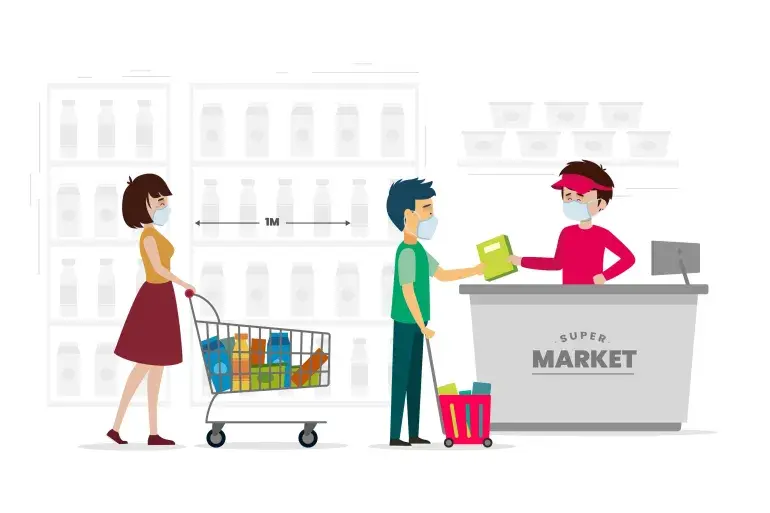 Retail is changing to fit the society, times, and customers it is operating in. Especially when the competition is fierce and modernisation can keep business afloat. 
Modern day retail is facing modern problems, such as shopping cart abandonments, overloading of SKUs, multiple sales channels, tech skills upgrade etc. But, you can resolve most of these with the minor shifts in your retail billing software.
Make a (Green) statement with e-bills 
With the increased awareness of environmentally friendly ways of doing business, you can contribute a small amount by sending the bills and statements digitally, instead of wasting paper. A very tiny gesture, but will make a mark on your buyers. 
Minimum Infrastructure, Maximum Output
With every new store, don't indulge in the extensive infrastructure building just to get your retail running, a quick mobile first POS ought to do it. It is the zero hassle way of getting your business operational quickly. You can opt for Plug and Play applications like Zwing mPOS, that can sync with your ERP and run on any of the devices (Android, tabs, laptops etc.).
Decisions Based on Data
Buying patterns of consumers is no longer based on just the cost or quality of the product. Additionally, retail billing experience, store experience, online shopping experience, availability of the product, offers / discounts etc, affect the sales. It is very important that you understand these factors and then arrive at a decision.
A modern retail billing software like Ginesys can help you gather this data and analyse it. 
Easy Payment Integrations
Remember the disappointment you feel, when you don't have cash, but the store only accepts cash. Let that never happen at your retail store. Similar to different products, people also prefer different modes of payments. It is your responsibility to make sure your retail billing software is well equipped to handle these payment modes. 
The Power of AI, BI and Cloud 
AI, BI and cloud are technology trends catching on in retail billing software too. Synced invoicing across platforms, real-time inventory sync, detailed reports for all business dimensions, online access to the billing and store data is all possible with this set of advanced retail billing tools.

Also Read - Retail Success depends on Business Intelligence
These were some of the trends that your retail must adopt to make the most out of your store. Zwing by Ginesys has brought a cloud first, billing software for any type of retail stores. This state-of-the-art retail solution is built with the vision to make retailers ready for the future and to facilitate faster checkout.

Interested in Zwing?
Get a complete picture here or we can connect for a quick meeting