8 Ways Small Businesses Can Benefit from Web POS
8 Ways Small Businesses Can Benefit from Web POS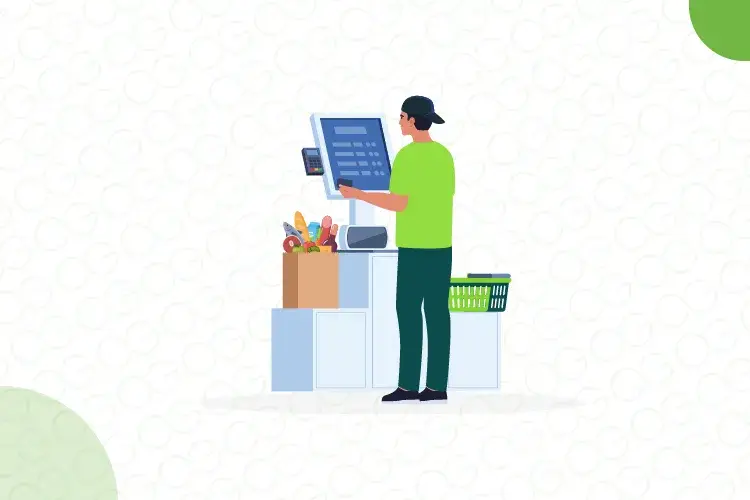 A point of sale (POS) system is essential for all retailers, whether it is a traditional POS device at a brick-and-mortar store or a web POS system for web-based stores. It processes all transactions made by customers to the business. A web POS system does the same at the webstore checkout point.
With time, web-based point of sale software has upgraded to incorporate a wide range of additional features that allow businesses to collect relevant data and help them make crucial business-related decisions with the right information. Some of these features include inventory monitoring, buying trends, collecting marketing data, or managing discounts at stores. These features can prove to be highly advantageous for small businesses that are trying to find opportunities to scale their business.
How is a Web POS System Beneficial for Small Businesses?
A web-based POS system automates customer transactions and tracks sales data that retailers can use to improve their sales services, marketing strategies, and more. The software is also capable of calculating gross revenue, tracking pricing precision, sales pattern, and other financial transactions, which can help businesses identify cashflow issues, or pricing discrepancies, helping avoid loss. Today, POS systems can also track inventory and predict inventory refill requirements, allowing retailers to stock up accordingly, preventing stock-outs and catering to customer purchasing behavior.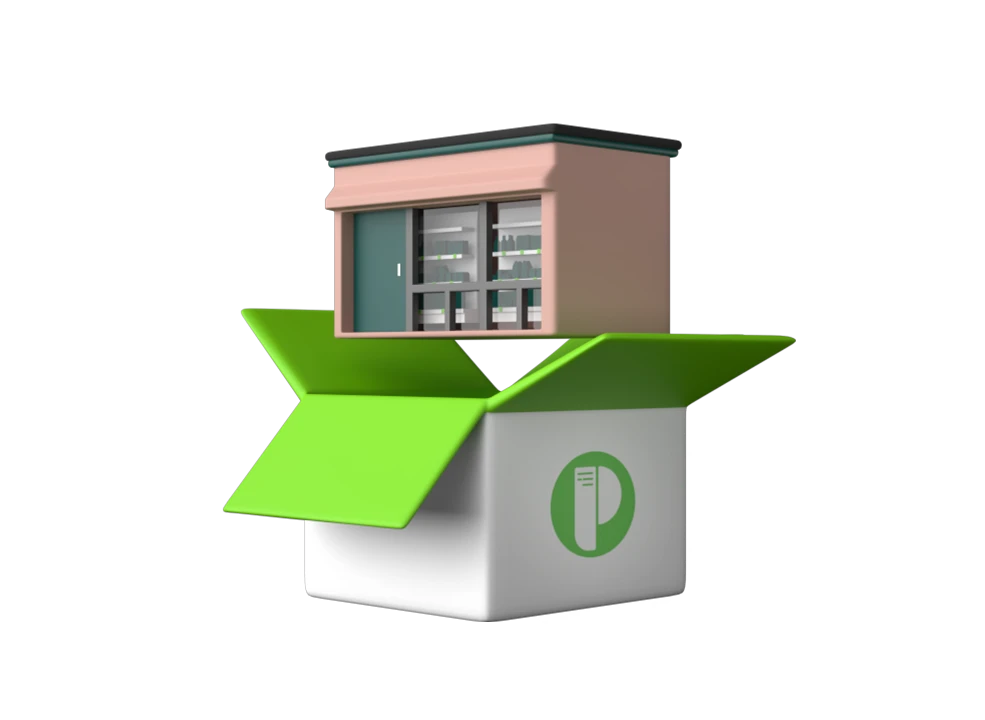 Ready to scale your small business? Discover the power of Web POS with Ginesys now and take the first step towards streamlined operations and data-driven success.
1. Accessibility and Mobility
Zwing is a cloud POS system part of the Ginesys One omniretail tech suite. It works on all web browsers and mobile devices to offer retailers a convenient, mobile, anytime-accessible billing experience. The mobile application for Ginesys One is Zwing mPOS which works on all the latest Android devices. Zwing also offers a web-based POS system for leading browsers like Chrome OS or Bing to ensure retailers can efficiently manage their sales services over the Internet.
Access POS System Anytime, Anywhere 
The biggest advantage of a web POS or a browser POS system is its accessibility. Zwing (Ginesys POS) can run on all mobile devices, tablets, and the latest Android-based POS terminals. Moreover, the cloud-based nature of Zwing allows it to run on all web browsers, which means you can use the application on any device, at any time, from anywhere, if there is an internet connection in the vicinity. With Zwing POS, retailers can establish an omnichannel presence, helping them smoothly manage online and in-store purchase transactions.
Why is Mobility Essential for Modern Businesses?
In the modern, fast-paced business world, being tied to a physical location can mean overlooked opportunities and potential losses. Web POS systems empower small businesses to seize opportunities and address challenges from virtually anywhere. By carrying out back-office operations on the go, businesses can update policies, apply promotions, make changes and much more. In the highly competitive business industry - accessibility, mobility and convenience can be some of the biggest drivers of business success.
2. Cost-Effectiveness 
Traditional POS systems can be expensive, especially for small businesses. They are not feasible for small business owners with limited capital to invest in their businesses. The traditional POS systems need a large upfront investment for the hardware and software and are also specially created for high-volume transactions with simultaneous customers. Thus, a web-based retail POS system proves to be much more cost-effective.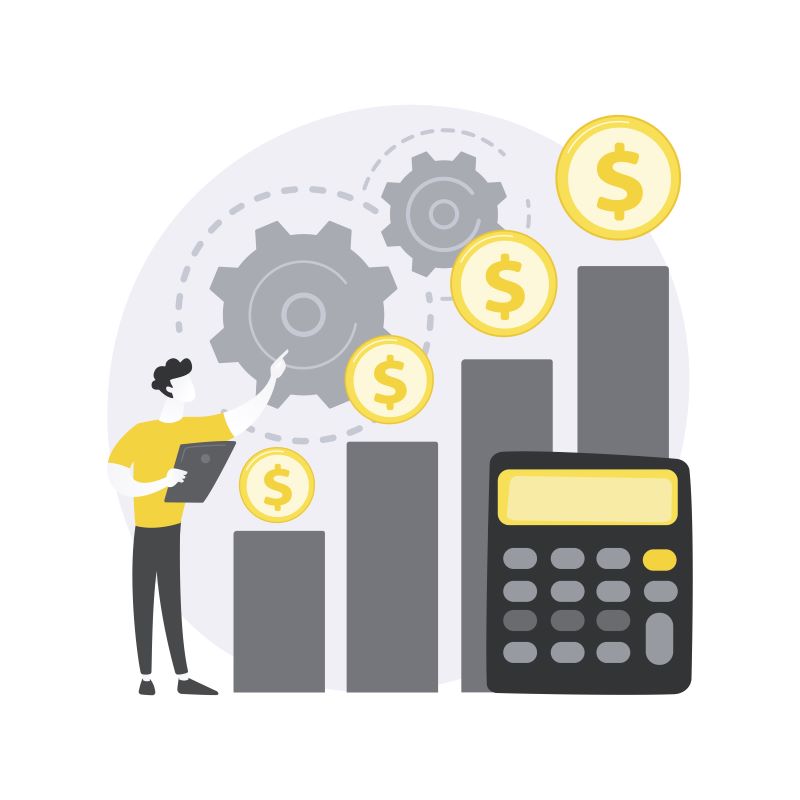 How Does Web POS Helps with Cost Savings?
A traditional POS system requires dedicated hardware and software, which require heavy investments. Since Zwing Web POS is a cloud-based system, businesses save up on hardware costs. Maintenance is another issue with traditional POS systems. The system needs periodic maintenance to ensure optimal performance. Traditional POS systems cost hardware maintenance and upgrade costs, which is unnecessary in a cloud-based POS system since it gets timely, streamlined updates.
Web POS software works on any device without additional maintenance, IT support, upgrade, or hardware costs. These cost-effective benefits of a web-based POS system are a boon for a small business that might not have enough capital to spend.
Subscription-Based Models for Small Businesses
Additionally, Ginesys One offers subscription-based online POS billing software for small businesses that might not require the software on a long-term basis or don't have many IT resources. It is much more budget-friendly for businesses that are new to the online POS model and want a trial before integrating it completely.
3. Flexibility and Scalability
C
loud POS software is suitable for businesses of all sizes since they are highly scalable, flexibly adjusting to the different needs of various companies, whether big or small. Web-based Point of Sale Software is especially useful for small businesses that are anticipating growth. Unlike traditional systems that might require significant investments when expanding to new locations, Web POS grows with the business at a very small incremental user or site license subscription cost.
Efficient Scalability - Adding New Locations
Traditional POS systems require hardware and software upgrades to support the expansion. As small businesses evolve and diversify, they can effortlessly integrate additional locations in their existing online POS system. This flexibility empowers businesses to adapt to changing market dynamics and respond to customer demands without the hindrance of hardware limitations.
Also Read: Traditional POS vs Cloud-based POS Solution
Web POS - Accommodating Business Expansion
As businesses grow, they incorporate different operations and offer greater product offerings. A flexible POS system supports this expansion by efficiently integrating new operations like inventory and warehouse management, transaction processing, etc. Since it is a cloud-based system, businesses get unlimited space to add their newer offerings. As you grow, your business operations grow as well, and online POS software helps you transition smoothly.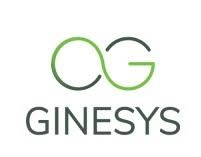 Experience the accessibility and mobility of Web POS to identify growth opportunities and mitigate risks. Know how Ginesys can help your business thrive in the modern sales landscape
4. Real-time Data Insights
In today's digital world, access to real-time data is extremely important for businesses to make crucial decisions. Since important customer transactions take place over POS systems, this software needs to be optimized to collect the data and offer insights into the business performance. The data is highly insightful, especially for smaller businesses, since it can highlight several opportunities for company growth, strategy revisions for optimization or identifying future risks.
Web POS - Instant Access to Sales, Inventory, and Customer Data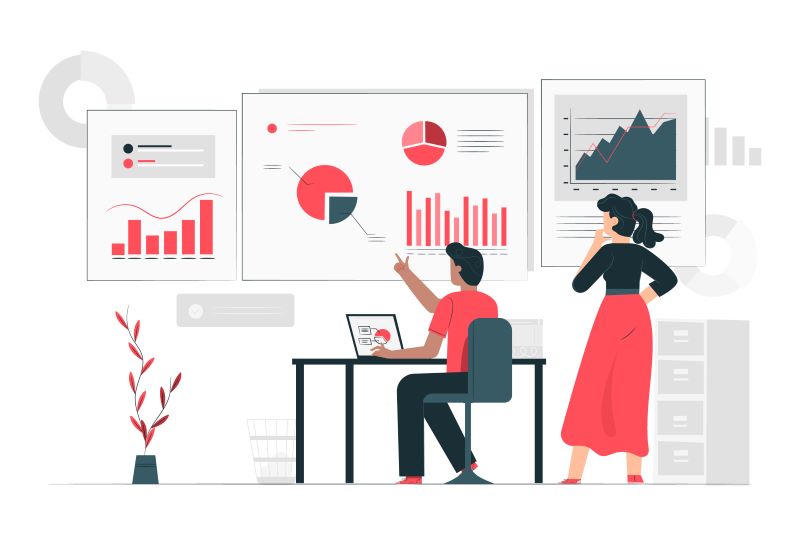 A web-based POS software is a powerful tool for small businesses since it can unlock a variety of crucial data such as sales insights, inventory levels, and, most importantly, customer behavior:
Since the main job of a POS system is to track sales transactions, the software can provide a range of sales-related insights which can help businesses plan pricing strategies and promotions while also improving their products and boosting their services. The fact that these insights into sales are real-time, is of great benefit when planning for inventory refills at stores. This is because you are always working with the most current and most accurate version of data, leading to faster and accurate inventory refills.
Since inventory is already synced with the POS system, retailers can get real-time stock updates, alerts, and management suggestions on their mobile devices anytime, anywhere. It helps them plan for future sales, purchase surges and more by ensuring enough stocks for good customer service.
A customer's main point of contact is the POS system, so it should be able to track sales patterns, customer purchase behavior, etc. The business can use the data collected to re-work and optimize its sales and marketing strategies, to improve customer experience, making the brand more customer-driven.
The insights also help companies make their inventory management more efficient. Tracking trends and adjusting strategies in real-time offers a competitive edge that can significantly impact business success.
5. Improved Payments at Till Experience
Payment transactions become much faster with a web POS since the system has integrated plugins that allow automation of the entire transaction process. Ginesys web-based retail POS has a cash module with terminal cash transfer for payment drops and customer bill payments. The POS is integrated with cashless payment modes like UPI. The system's efficiency translates into faster and more personalized transactions, resulting in shorter wait times and increased customer satisfaction.
Web POS - Personalizing Customer Interactions and Enhancing Loyalty
Entering the D2C space allows businesses to interact directly with customers, personalizing the customer experience by coordinating and synchronizing all major touch points of the retail space. Small businesses can use online POS / web POS systems to personalize their customer interactions by accessing customer purchase history and evaluating their preference to recommend tailored products, special discounts, free store credits, e-vouchers, promotions and more.
Web POS - Enhancing Customer Loyalty
By offering customers loyalty points, gift vouchers and additional discounts, businesses can enhance customer experience. A web-based point of sale system allows retailers to process these coupons and redeem loyalty points on their mobile POS system or web browsers while processing their purchases, which makes the entire transaction process seamless. As buyers gain additional benefits, they become loyal customers.
6. Integration with Ecommerce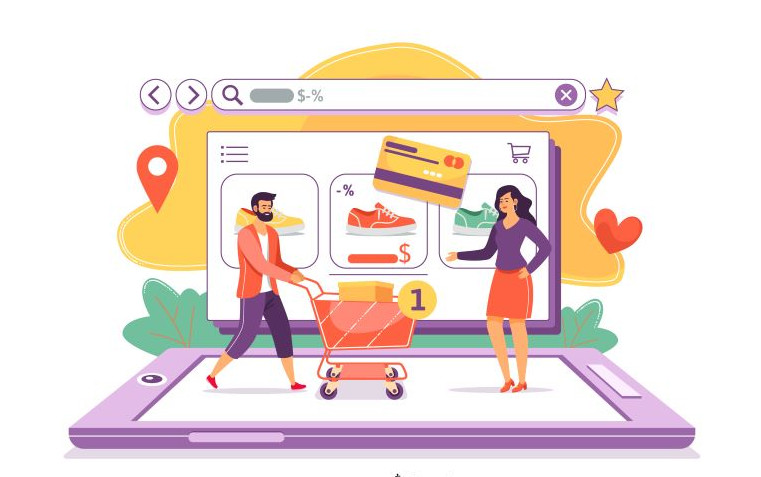 Businesses operate online and offline; therefore, they need a POS system that can integrate with both, offering seamless integration between these channels. A cloud POS system can do this efficiently. As a central POS system, it allows integration with ecommerce platforms to offer a unified inventory management system and facilitate a consistent customer experience across online and offline channels. Specifically, the Zwing cloud POS system is integrated with the online channels like Shopify, Magento, Amazon, Myntra, JioMart via Browntape, a Ginesys One multichannel OMS. This enables it to receive real time orders from online marketplaces and ecommerce sites and also update real-time inventory to these online channels.
Benefits of Syncing Online and Offline Channels
Many small businesses do not have the capital to use separate POS and OMS systems for online and offline transactions. With a single, centralized web-based online POS system, they can have all their sales insights in one place. A central POS system also makes inventory management extremely easy, as you can predict and schedule upcoming restocks for different products on different channels. The POS system also offers detailed sales insight for the overall sales as well as individual sales for individual channels.
Business management becomes easier when all sales information is within reach, with just the click of a button on your phone.
Greater Opportunities to Improve Ecommerce Experience
With unified inventory management, the business can avoid untimely stockouts, ensuring each sale or promotion has enough stock to last the entire period. When customers do not have to deal with stockouts, especially on ecommerce websites, the business becomes more reliable for them, which improves their customer experience.
Since the POS system also collects customer insights on ecommerce, the business can use it to plan restocks, boost sales for a particular product, create marketing strategies accordingly and so on. All of these are essentially done to improve the overall ecommerce experience of a customer.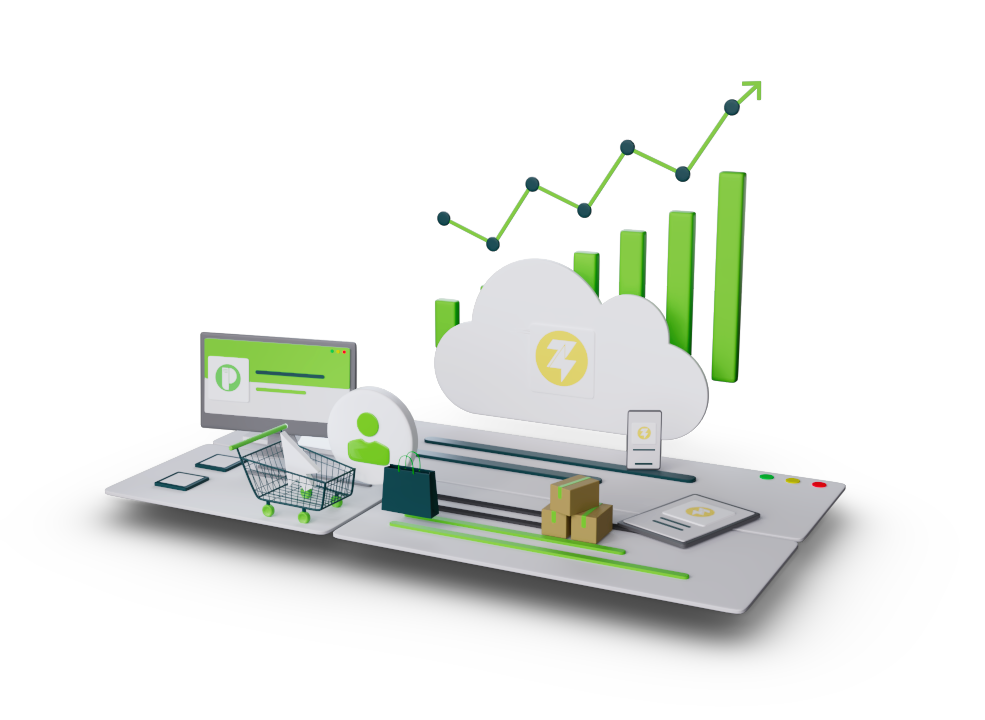 Explore the cost-effective benefits of a web-based POS system. Find out how Ginesys Web POS can save your small business money while boosting efficiency.
7. Security and Data Protection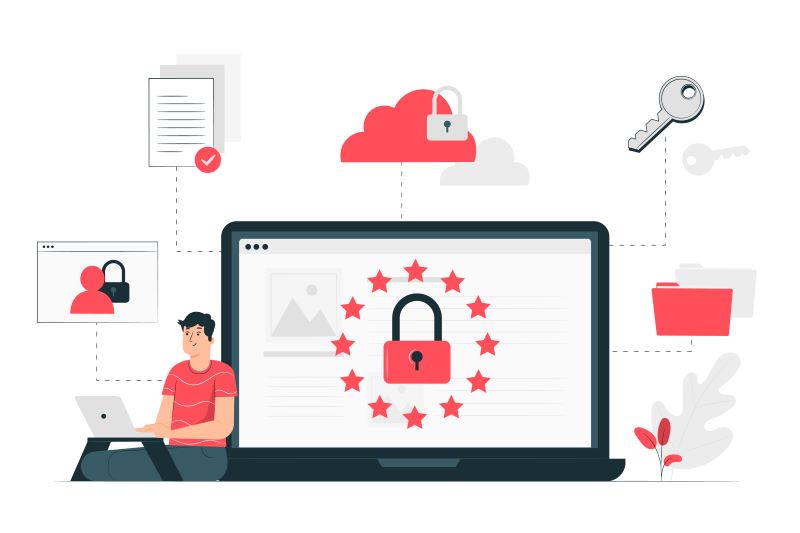 Security is the biggest concern for businesses dealing with large volumes of sensitive customer data and financial transactions daily. An information breach can be extremely dangerous, both to the customer and the reputation of the company. So, cloud-based POS systems emphasize the security of all data by ensuring that the data collected is safe and sound, adhering to all regulations. The online POS ensures complete data security by ensuring the data is encrypted and cannot be changed or modified by the cashier or store manager and giving access to the information to authorized individuals only. This is a very important point as most retail businesses suffer from some percentage of theft of cash at their stores.
Web POS - Prioritizing Data Protection and Compliance
To ensure security for stores, Ginesys Web-based Point of Sale System uses OTP and password access for billing software. All sales staff and authorized users are centrally activated and managed on the system. Moreover, to ensure only trusted users can access the sensitive data, devices can be whitelisted on the software to provide authorized access to select employees.
Additional security measures include regularly updating the POS software with new security patches based on identified vulnerabilities. The business should perform periodic vulnerability tests to evaluate new weaknesses in the system and eliminate them by implementing vulnerability procedures.
Safety Measures that Safeguard Sensitive Financial Data
The primary job of a web POS system is to manage digital payments received from customers. The payments are made through UPI, debit and credit cards, mobile wallets, and so on. The transactions are secured through payment gateways that make the communication process private, secure, and irreversible. The servers ensure that the data transferred between devices is encrypted to ensure breach-proof financial transactions.
8. Ease of Use and Training
Ginesys online POS is extremely user-friendly software with an interface that requires minimum staff training. The feature-rich point-of-sale software has a very simple UI design that groups similar functionalities or segments together for easy navigation. The simple UI also ensures the system does not have to deal with wasteful cognitive load, ensuring smooth and fast operation.
Easy Staff Training for Optimal Use of the POS System
Businesses can easily train staff to use the system with comprehensive customer support and training resources provided by the Web POS provider to ensure quick onboarding of new employees and smooth operational continuity. The easy, user-friendly interface allows for even the oldest employee to the newest hire to quickly collaborate and understand the functioning of the POS software, helping them use the system and all its features in the most robust manner.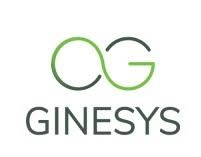 Curious about Ginesys Web POS? Request a demo today to see if it's the right fit for your business. Experience the future of retail management firsthand
Key Takeaways
Businesses, no matter how big or small, require web POS or online POS software to navigate the dynamic landscape of modern sales and commerce. Small businesses, in particular, can benefit from the accessibility of a cloud-based POS system that allows them to be connected to their business 24x7. Greater informational insights help small businesses identify growth opportunities and potential risks that can be mitigated in time. Small businesses can effectively plan their next growth stage by working with a platform that flexibly scales with their expanding brand. With the right web POS software, businesses can navigate future growth challenges confidently and embark on a track of long-term success.
Are you ready to watch your business grow to new heights? Discover the power of Web POS with Ginesys. Seamlessly integrate your operations, optimize customer experiences, and harness the potential of real-time data insights. Visit Ginesys to learn more and get a demo to understand whether this POS system is right for your business. Explore the transformative potential of Ginesys Web POS. Usher in a new era of streamlined operations and data-driven decision-making.