Features to Manage Inventory the Right Way for Multichannel and Omnichannel Retail
Features to Manage Inventory the Right Way for Multichannel and Omnichannel Retail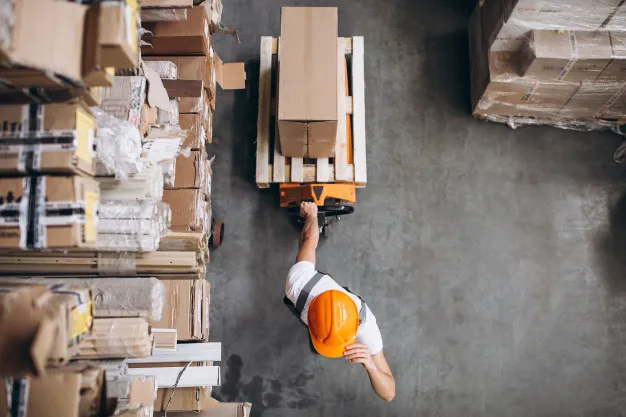 Are you looking for the best ways to manage your retail inventory? Here are the valuable insights and industry tips to manage your inventory more efficiently. The below-mentioned effective strategies and best practices can help you manage inventory, optimize stock levels, reduce carrying costs, and improve overall operational efficiency.
Managing inventory in any retail business is an extremely crucial task. Failing to do it right can have a daunting effect on revenue. Effective inventory management is beneficial on many levels to a retail business for these reasons: 
Helps track products and their information effectively
It ensures that you have every item on demand in the store
Helps you show your customers what they are looking for, thus enhancing customer experience and sales
Saves space at your store and the overhead costs every month
Empowers you to keep a stock of your expenditure, sales and profits in a better manner
Help your store executive have better clarity and visibility of your stocks and guide customers better  
Help you stay aware of products that sell often and stock them up from time to time  
These benefits come because of tedious processes of end-to-end inventory management. However, with the help of cutting-edge stock management software, retailers can streamline end-to-end inventory management at their stores and across locations with greater ease.  
An Inventory Management Software is the key to seamless inventory management
Managing inventory in any retail store requires manpower, proficiency in understanding numbers in terms of stocks and the money involved and needless to say the need to keep track of every product that's available at the store. An advanced inventory management software can help rule out every manual process in stock management and improve accuracy.
Ginesys works closely with retailers to understand their pain points in end-to-end inventory management. The immediate need is to understand how and what customers are buying, the products that need to be stocked up in bulk and the ones that can be removed from the shelves. Also, it is crucial for every retailer to stay updated with the products that are available and the ones that are sold out. All these aspects of stock management need to be done on a timely basis.  
The latest inventory management solution crafted by the experts at Ginesys, offers state-of-the- art features that boost your inventory management. It also helps you leverage the latest technology and features and augment your business across multiple channels and improve overall customer satisfaction with a single seamless experience offline and online.
The latest stock management software assists retailers to boost inventory management for multichannel and omnichannel retail
The Ginesys point of sale software offers effective stock management features for retailers to empower them with greater control and gain increased visibility into the stock availability.  
Features of stock management software in POS
Here are a few cutting edge features that retailers can use to boost stock management.
In-store stock audit available in the POS system software
The point of sale solution which enables goods receipt note, tracking of goods return to the Head Office and inter-store stock transfers
A global stock lookup with a configuration of nearby stores using the POS software
Ginesys POS system software allows for fast item search
Point of Sale Software with multiple stock points
POS with feature to remove and add inventory for miscellaneous reasons apart from standard transactions
Direct store receipt from vendors against purchase orders raised by central team
Stock auto-updates to ERP
Stock auto-updated to online channels via Ecommerce OMS and ERP
Automatic invoicing of online sales from POS for inventory adjustment once inventory at POS is confirmed and order is allocated
Integration with various omnichannel software like Fynd (LINK)
Inventory replenishment management integration through various software
Update opening stock
Features of stock management in ERP and WMS
Complete procurement management from purchase order to goods receipt to warehousing
Warehousing management with Android app for picking and cycle count
Barcoding of inventory with barcode label generation
Production management with raw material store management
Order fulfilment via picklist generation and dispatch
Stock point, rack and bin based warehouse management
Vendor returns
Multi-warehouse management
Fast item search
Add and remove inventory for miscellaneous reasons apart from standard transactions
Stock audit feature
Stock auto-updates to Ecommerce OMS (Browntape) for auto-sync to marketplaces and online store
Integration with supply chain software Supplymint for complete tracking of material from vendor to warehouse and from warehouse to customer from order onwards.
Inventory replenishment management integration through various software
Update opening stock
Features of inventory management in OMS
Complete inventory management for marketplaces and webstores
Single pool of inventory is updated to multiple channels in near realtime
Auto-reduction of inventory from all channels once order for a piece is received
Integration with Ginesys and other ERP and POS for completely automated inventory updates for omnichannel and multichannel retail
Learn more about how the latest inventory management solution can help you.  
Talk to the experts at Ginesys.