Fool-proof trends to follow for success in the retail industry
Fool-proof trends to follow for success in the retail industry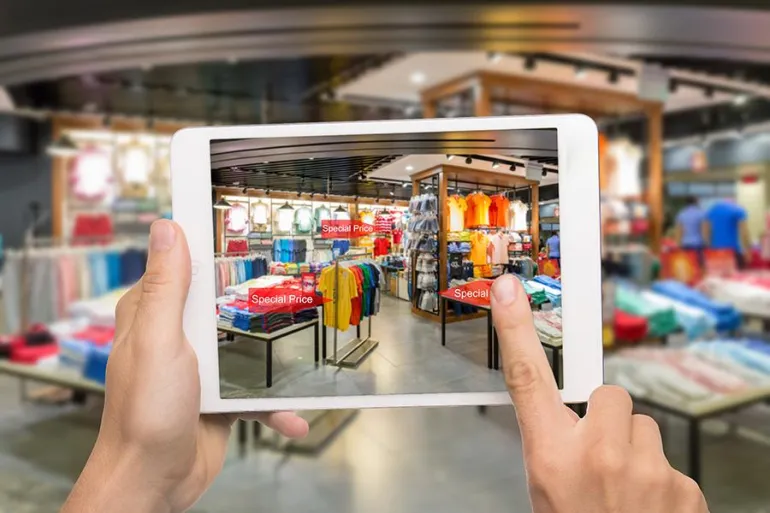 The retail industry has expanded by leaps and bounds over the past few years - customers today have a large variety of options to choose from. Various players in the market offer a wide range of goods, services, and experiences. Because of this, customers' expectations have increased and they are willing to settle for nothing less. Every business leaves no stone unturned to top their contemporaries.
In such a competitive space, it is difficult for newbies to flourish their business. In this article, we would share three trends in the retail industry that have unfailingly helped the leading retailers in meeting customer expectations and enhancing their experience. By implementing these trends in their business, fledgling retailers would be able to scale up their business quickly and easily.
1. Digitalization
Today's customers are tech-savvy and prefer do-it-yourself processes for most of their interaction with a brand. For instance, a customer would prefer to view product range, size and colour variants, prices, offers, and even transactions at the tip of their fingers. To meet these expectations, brands must have browser and mobile portals. Other than that, brick-and-mortar stores must introduce technological solutions at all possible touchpoints. For instance, customers walking into a physical store should be able to browse through products at an installed kiosk station, check for availability, and locate desired products on the racks. Also, these stores should also install self-checkout counters, so that customers can quickly choose their products and complete transactions without much assistance from any employee. Additionally, retailers should introduce AI-powered tools such as magic mirrors that would enable customers to try the chosen products without having to physically try them on. This level of digitalization enhances the customer experience immensely
2. Omnichannel retailing
Omnichannel retailing has been introduced since retail businesses began to expand across various offline and online channels - physical outlets, pop-up stores, social media platforms, browser and mobile applications, and much more. In order to ensure that customers have a consistent experience throughout their journey with the brand, at all these touchpoints, retailers should drive omnichannel successfully. For instance, a customer is views and purchases a product online, and wishes to collect it from a nearby store, they should be able to do it seamlessly. Additionally, if the wish to initiate a return, they should be able to do the same at the store, or via mobile app, and then request for the product pickup from a specific address. With the omnichannel retail format, retailers are able to provide a convenient shopping experience to their customers, thus turning them into brand loyalists and advocates.
3. Customer experience personalization
Customers choose a brand on the basis of the kind of shopping experience they have. For instance, they would become frequent buyers from a brand that is able to understand their personal style, help them narrow down their search, and only display curated products based on their understanding. They would not choose a brand where they would have a difficult time in finalizing their desired products, despite having a lot of options to choose from. Additionally, customers have a great experience if they are offered some unique discounts, especially for occasions such as birthdays, anniversaries, and the like. Also, it is necessary to add a personal touch at the brick-and-mortar store, by encouraging employees to engage with customers and even make product recommendations. This can be achieved solely by collecting a lot of customer data - be it online (search history, purchase history, and the like) or offline (at the POS counter, near product racks). Using technologies like big data, retailers would be able to provide personalized customer experience and even identify brand loyalists.