Footwear Retail: Seamless POS ERP and Online is key
Footwear Retail: Seamless POS ERP and Online is key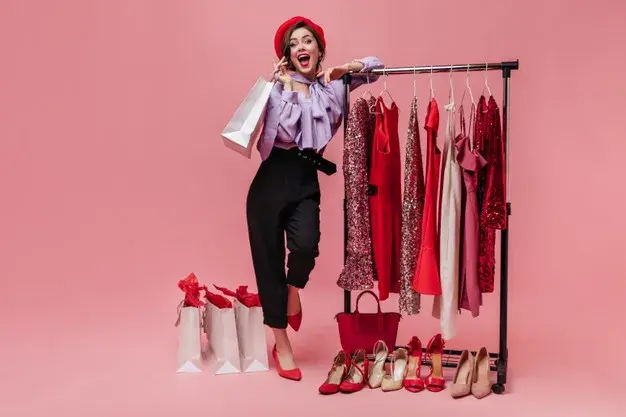 Apparel and footwear are very much the basic necessities of a being as per Maslow's Hierarchy of Needs theory, 1943.
Jumping to 2021, apparel and footwear retail is now one the largest retail niches in the world. Yes, it is a basic necessity for many, but the luxury retail brands providing high end products are hinting at something otherwise.

A very significant contributing factor in the performance of the footwear and apparel industry is the Point of Sale solution they use.

Here is why we think a great apparel & footwear retail POS is very important: 
Express Checkout

- With all the time spent on selecting what to buy, it is only natural to have very little energy left for checkout. An apparel and footwear POS billing system that has the ability to perform billing smoothly and efficiently is a must. Accepting any mode of payment, quick scanner and easy bill generation.


 

Understand your stock

- With the variety of stock footwear and apparel stores are required to maintain, it becomes very important that you know your products well. A retail POS

for footwear and apparels can provide data about the quality, sizes, color, material, supplier, purchase quantities, brands, min and max stock limits etc.  Usually this is not part of the POS but rather comes from the HO Retail ERP like Ginesys or other software. But goods receipts and good returns and audit transactions should be done in the footwear POS.


 

Stay Ahead in Decision Making

- A good apparel and footwear POS

gives you a better understanding of your business, by giving you reports on the sales. Along with the reports on the Items that did better, what did not perform as expected, days that were good for business etc., this can directly help you decide your next move. Additionally, it automatically updates the inventory for you, so you are never misinformed about your stock in hand.


 

Manage Discounts, Offers with ease

- Customer retention is the key to running a business successfully. Running discounts and loyalty programmes is all a part of it. You can easily start and update these discount offers via promotions engines that are a part of the footwear retail POS

. 


 

Multiple Stores, Multiple Checkouts

- Your multiple stores can easily be looked after on a single dashboard. You can also Manage inventory, sales total etc. on the apparel and footwear POS. 


 

Buy online, ship from store

- With Covid accelerating push for Ecommerce, it is necessary to fulfil orders from your stores as well, otherwise you may end up missing on good sales opportunities. It has been seen that omni-channel retail provides higher sell-through rates by 20% or more. For this the apparel and footwear POS must be connected to the online sales channels and also update its inventory on the online channels. This is usually done via order management aggregators like Browntape.
A solid POS for footwear and apparel stores is an utmost necessity because of the above mentioned reasons along with the changing retail dynamics. 
Modern day retail has made it very clear that the brick and mortar stores and the online markets can coexist. Being a highly competitive sector, a wise step for footwear and apparel retailers will be to stay ready for any challenges the modernisation throws at them.
Get a feature rich POS for your retail, today!
Visit Ginesys