Planned Replenishment – Why serious Retailers fret over it
Planned Replenishment – Why serious Retailers fret over it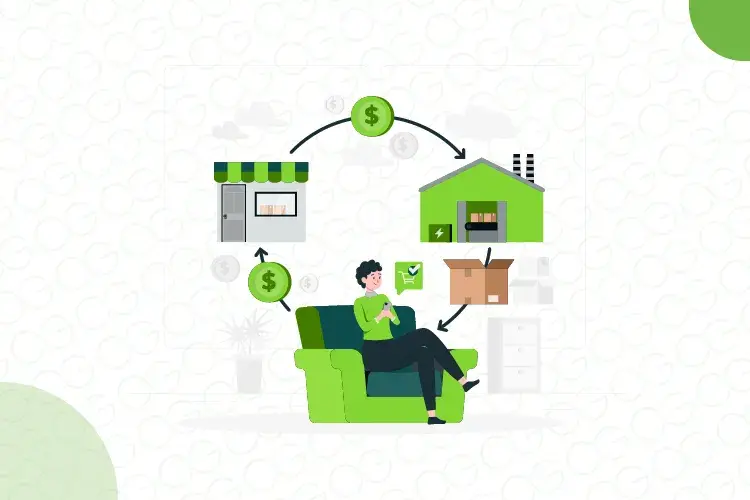 Retail is synonymous with competition and the retailer who is well-stocked to meet consumer demands, often has the last smile. It is easier said than done to fine-tune the balance between demand and supply. That's why retailers are becoming increasingly serious with the aspect of planned goods replenishment.
Challenges that retailers face in goods replenishment
The retail value chain is infected with pitfalls, creating bottlenecks and slowing down operations. Even the most efficient retail operations face occasional hiccups which slows down the deliverables, resulting in prospective revenue loss. Some common challenges that modern-day retailers face are:
Wrong dispatch of goods
Maintaining the balance between inter-seasonal and intra-seasonal dispatches
Bridging the gap between lead times and sales quantities
Limited flexibility in the supply chain to counter fluctuating demand
Wrong demand estimate
While manual error can not always be checked, procedures can be put into place to automate demand replenishment and ensure that retail stores are always 'optimally' stocked.
Importance of customer attitude mapping with demand maps
Customer attitude is what drives demand and it varies with demographic, location, occasions, and income levels. Needless to say, one has to drill through a huge amount of data to decipher the actual demands against specific parameters. For big-level franchises, the task of mapping demand becomes even more complicated. Retailers thus are on the lookout for modules that will help them streamline product replenishment planning effectively. This is where automated demand maps come into play. A comprehensive demand map effectively answers the following questions in the retail supply chain:
What to produce/procure transfer?
When to produce/procure transfer?
Where/how to produce/procure/ transfer?
Where to despatch the goods?
How much to despatch the goods?
Easy data projection aids in better decision making
Data clutter is a nightmare for retail decision-making and certainly one that needs simplification. Staying true to this philosophy, retail planning modules adhere to simplistic interfaces and flexible maneuverability when it comes to deciphering decision pointers. In a revenue-spinning retail market like India, ( predicted to be worth $ 950 BN by 2018) timely and accurate demand data is key to sustaining in the increasingly competitive market.
GINESYS has had an intimate relationship with Indian retail for the last fourteen years and that enables us to understand the pulse of Indian retail. Understanding the need for a comprehensive planning and replenishment platform, the developers of GINESYS are developing ADRENO – a planning and replenishment module for the retail industry.
Inside Adreno – where demand and supply collate
The need for decision-making flexibility is well-answered by the core algorithm of Adreno. The mobile-friendly intuitive graphical presentations give a retailer a birds-eye view of where the demand lies and at what frequency.
Flexible and automated Replenishment Planning from GINESYS provides:
Dispatch system which takes into account the article category, store plan, and the latest sale trends.
A parameter-wise system that can handle the dispatches during the beginning and end of a season and seasonal changes.
A flexible replenishment model enabled with a flexible algorithm that changes in tandem with the demand map.
Dynamic stock routing for real-time stock manipulation.
Graphical and mobile-friendly demand maps for easy decision making
It is imperative to say that ADRENO takes into account historical data of the retail franchises to come to a well-informed conclusion. The result? A fully automated planning module that maps demand and initiates supply accordingly.
Want to know more about retail planning? Get a free demo.