Ginesys Retail ERP now attributed with Centralized Credit Note
Ginesys Retail ERP now attributed with Centralized Credit Note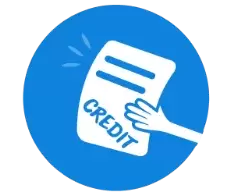 Credit note was already available in Ginesys Retail ERP but the option to redeem that credit note at any of the retail store of the Retail chain was not available which was hampering the flexibility, control and subsequently the customer experience. Ginesys now equipped with Centralized Credit Note feature which enables the customer to redeem the credit note in any of the retail stores of the retail chain in which it has been issued. This will not only enhance the customer experience but will make the process of credit note issue/redemption flexible, more centrally controlled , hassle free and less prone to pilferage & errors.
A credit note is a commercial document issued by a retailer to the customer in case of return of an item/product to them. The retailer usually issues a credit note for the same or lower amount than the invoice, and then sets it off against a balance due from other transactions done by the customer at the store. There may some other cases as well where credit note is issued, such as in case of an advance against a product, but predominantly it happens in case of items returned.
Use of credit note is advantageous to Retailer in comparison to hard cash or account credit to the customer as
It will help in avoiding unreasonable returns
It will also ensure that sales once done won't be reversed.
It may also pursue the customer to visit the store again which may result in some extra purchase and eventually results in additional sales.
It will also result in hassle free returns and thus will help in maintaining healthy relationship with the customer
It is easy to manage and has negligible loop holes
All in all a win win situation for Retailer and customer.