A Guide to POS Reporting: The Important Metrics
A Guide to POS Reporting: The Important Metrics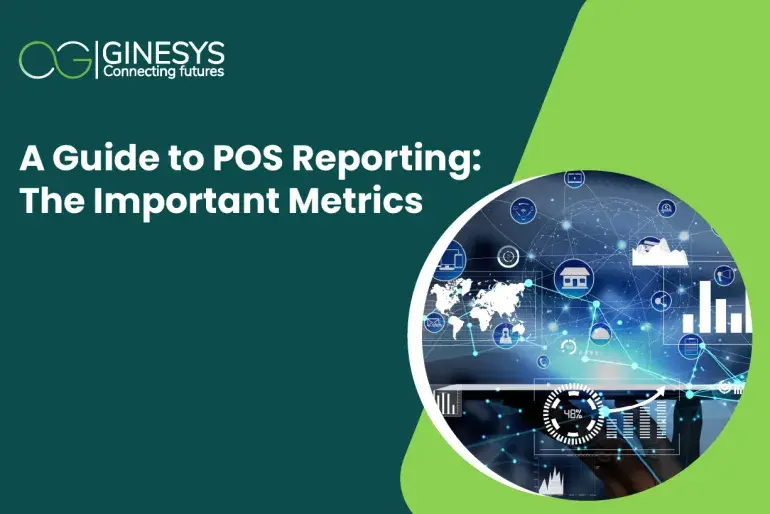 A majority of modern POS systems provide a lot more than point of sale information. Most are full-fledged business management systems that allow shops to not only accept and track transactions but also to report on many aspects of their operations. From inventory to payroll, POS reporting solutions can help manage practically any element of your organization. 
What kind of POS report should a shop look for when selecting a point-of-sale system for a retail business? Which are the most critical reports and POS reporting metrics you should pay attention to if your retail stores already have POS software? This blog lists out the most common POS reports with POS metrics that can be used to improve business performance.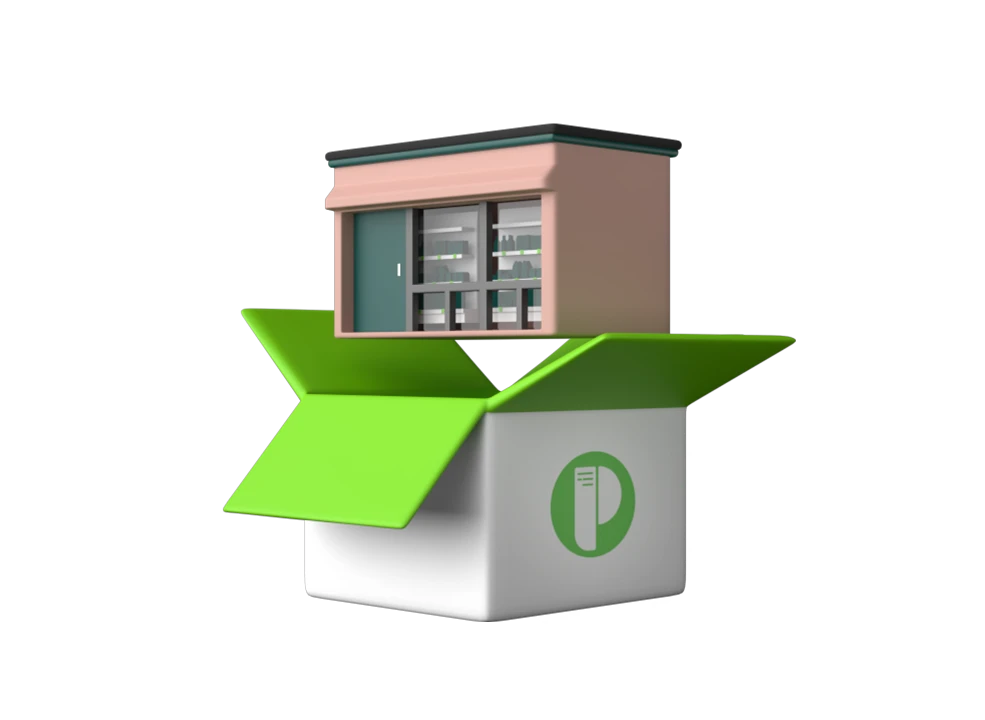 Discover the perfect fit for your business with our best-in-class desktop POS software and unlock efficiency and growth
What is POS reporting? 
A POS report is more than a compilation of data collected by your point of sale system. It is a report on certain dimensions to help the store manager understand the performancce of the shop on certain parameters. Certain reports are relevant for certain kinds of business and may not be appropriate for others. For example number of stylists available is only useful for salons but inventory on hand assortment or category-wise is useful for a shop dealing in merchandise. Modern POS systems may provide a number of statistics on a daily, weekly, monthly or custom period basis since they can track item sales, credit card transactions, and employee hours.  
The ability to reveal patterns, such as popular goods or the busiest hours, is the most valuable feature of POS reporting systems. It can help you make important business choices such as which inventory to buy, when to sell the most, staffing based on employee performance and the most loyal customers to offer discounts for.  
The POS system software has evolved into a central repository for small firms. A good POS may automatically generate reports on critical company functions. The reports may also contain visualizations as a picture is more useful to quickly understand data than a table of numbers. Data gets captured whenever an employee completes a sale, adds an item to inventory, checks in for the day, or closes out their register. All kinds of store events can generate data.  
POS systems with powerful reporting features can collect and arrange a significant amount of data into easy-to-understand reports that can be accessed online. Retailers can obtain point of sales reports over the Internet automatically for systems that are more modern and view them from anywhere, at any time using a web interface on their phone or PC. For certain older point of sales, it is necessary to connect with the actual POS system to access the reports. 
5 Types of POS Reports and Their Important Metrics 
Sales Reports 
With sales being the lifeblood of every business, any cloud-based POS system should have the ability to create thorough sales reports using POS analytics whenever they are needed. POS sales data may help a business determine what is profitable, what times of the day, week or year are the busiest for business, and the unpopular items that can be removed from the shelves. Keep an eye on the following essential POS reporting metrics for your POS sales report:  
Items with the highest/lowest sales  
Day/date range sales activity  
Salesperson-wise sales  
Counter-wise sales  
Most frequently returned products  
Gross earnings during the week, month, year  
Sales through internet and mobile devices  
Basket analysis  
Payment Reports 
While sales are important, the amount of money a company makes or loses is determined by the actual payments made. Cash flow, credit card payments, and inefficiencies that affect the bottom line are some of the POS tracking metrics that may be tracked using POS payment reports. Payment report data can be used to minimize staff fraud, apart from establishing how consumers want to pay and how many sales are reduced or sold at full price. In your POS payment records, you should be able to track the following:  
Cash-based events like cash-in, cash-out, cash drop and more  
Taxes paid  
Tips and Gratuities  
Sales cancelled  
Refunds  
Mode of payment wise reports  
Payouts to employees for expenses or salaries
Cash and other miscellaneous (petty cash) expenses reports  
Employee Reports  
It might be tough to assess an employee's actual worth to your company and identify areas where they require more training. Instead of constantly looking over your employees' shoulder, you can use POS employee reports to effectively track their performance and sales.  
A contemporary POS should display sales-related employee activity, tracing each transaction to a particular employee. Here are some key POS reporting metrics the reports need to highlight:  
Employee-wise or salesperson-wise sales reports
Profitability of Employee Commissions
Salesperson commission reports (Tip: not all POS captures salesman commissions, Ginesys POS does that)
Employees in store attendance report
Inventory reports 
Some of the best POS software incorporates inventory asset management software, which allows you to match your stock volume with your sales volume. You may produce reports from POS analytics displaying your inventory amounts, inventory values, and the goods or ingredients you're running out of, with a POS system having effective inventory management. In certain circumstances, your POS may be able to generate these reports by integrating with a third-party inventory software solution.  
Here are a few useful POS inventory reports that can be viewed:  
Reordering inventory reports  
Inventory on-hand value and quantity reports
Stock sold on certain days
Slow moving and fast moving items
Raw materials reports  
Real-time inventory tracking reports
Top selling items by value and quantity
Bottom selling items by value and quantity
Basket analysis (which items were frequently bought together)
Most returned items
Inventory in transit , in packing area or to be returned to the warehouse 
Customer Reports 
It is important to know who your most frequent and inactive customers are so that you can proactively ensure that they are satisfied.  
Here are a few customer oriented POS reports that can be viewed:  
Top customers by value and by basket count  
Most frequent visitors  
Most purchased items by top customers  
Most purchased items by frequent visitors  
Inactive customers  
Biggest drop in value customers by period  
Favourite items of a customer
Customer purchase history 
Order reports
Some of the stores, like fashion stores, convenience stores and supermarket shops take customer orders over phone, WhatsApp and the Internet. They require reports on the orders and here are a few of the most used reports
Customer orders pending for delivery
Total orders by quantity and value
Order delayed beyond expected delivery time
Orders unable to fill
Orders for which items have been requested from the head office
Orders for alteration
Repeat orders by customer
Basket analysis
Cancelled orders
Online Orders Reports
As more D2C and omnichannel brands are opening physical stores, they require reports on the online orders as well
Online Orders pending to be delivered
Online orders that cannot be delivered  
Online orders that have exceeded delivery SLA
Marketplace-wise orders to be delivered
Orders delivered by online channel and with invoiced quantity and value
Orders that were cancelled
Orders cancelled by store person
Promotions Reports
At various times during the year, discounts and promotions are offered store-wide or on certain items. It is important to analyse the performance of the store during these periods using these POS promotion reports
Quantity sold and value realized through promotions
Best performing and worst performing promotions
Benefits opted for in Buy-Get kind of offers
Overall sales uptake due to the promotion
How POS Reporting Metrics Help Retailers?
Tracking POS reporting metrics helps retailers in several ways:
Sales Performance Analysis: By tracking POS reporting metrics, retailers can gain insights into their sales performance. They can identify top-selling products, monitor sales trends, and evaluate the effectiveness of marketing campaigns. This information helps retailers make data-driven decisions to optimize their sales strategies.
Inventory Management: POS reporting KPIs provide valuable information about inventory levels, stock movement, and product performance. Retailers can identify slow-moving or overstocked items, manage replenishment efficiently, and make informed decisions regarding inventory management. This prevents stockouts, reduces carrying costs, and ensures optimal product availability.
Customer Insights: POS metrics can reveal valuable information about customer behavior and preferences. Retailers can track metrics like customer footfall, average transaction value, and repeat purchases. These insights enable retailers to understand their target audience better, personalize marketing efforts, and enhance the overall customer experience.
Loss Prevention: Monitoring POS reporting metrics helps retailers identify potential sources of loss, such as theft or fraud. By tracking metrics like voided transactions, refunds, and discrepancies, retailers can implement appropriate security measures, improve staff training, and minimize financial losses.
Operational Efficiency: POS reporting KPIs offer insights into store performance, employee productivity, and operational efficiency. Retailers can analyze metrics like sales per hour, transaction times, and employee performance to identify bottlenecks and areas for improvement. By optimizing processes and streamlining operations, retailers can enhance productivity and reduce costs.
Decision Making: By having access to accurate and up-to-date POS reporting KPIs, retailers can make informed business decisions. Whether it's determining pricing strategies, evaluating the success of promotions, or identifying opportunities for expansion, POS reporting metrics provide the necessary data for strategic decision making. 
Implement an Excellent POS reporting system with Ginesys 
Any business owner who uses POS reports to make business decisions can reap a host of benefits. Reports from your POS system can give detailed business insights, an overview of your sales data, detailed inventory tracking that helps you determine which products to order and promote and a lot more. 
Ginesys has worked with multiple brands across the country to implement modern desktop and web-based POS reports that give your business in-depth insights and data points that can be collected from. Get in touch with us to avail of the best-in-class POS reporting.