Top 3 features in a POS software to look for amidst the new normal
Top 3 features in a POS software to look for amidst the new normal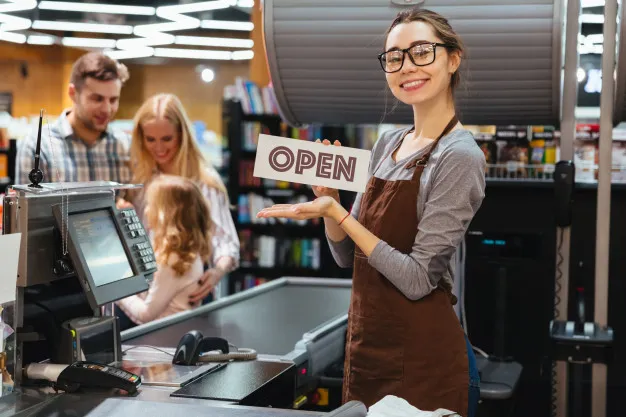 A modern POS software is more than just a cash register in a technology driven world. The systems are evolving and they offer advanced features that streamline retailing and help businesses increase their brand value. 
With retailers facing many challenges to stay afloat in the midst of the pandemic, mPOS solutions have become a game-changer. The mobile point of sale software has become an inevitable part of every retail store that wants to scale its business amidst the pandemic. They offer features that potentially assist businesses in staying afloat in this new normal. 
The retail sector during COVID and the need for a POS System
The retail sector is an economic heavyweight: on average across OECD economies, about 1 in 12 workers are employed in retail, and the sector accounts for almost 5% of the GDP. 
This massive industry has been affected due to the phases of lockdowns imposed across countries and states along with the social distancing norms that retailers needed to follow. Customers have moved to online shopping channels and the brick and mortar stores have suffered. In such situations, retailers must adopt innovation and new ways to help them provide an enhanced customer experience, drive more customers to the stores and make them feel safe.
A retail POS software can do that for you with great efficiency. You need to choose the right POS software for your retail store with features that cater to business specific needs amidst the pandemic. 
Here are the top 3 features to look for in an mPOS before you choose one.
Choose the mobile POS system that integrates with mobile devices and cloud services
Long queues in front of billing counters are not only risky for customers amidst the pandemic but also violate the social distancing norms that every retail store must follow. A POS software that works on your PC or laptop only at the billing counter can never eliminate queues at the billing counter, especially during peak hours or on weekends.
You must look for a mobile point of sale that seamlessly integrates with your existing systems and works smoothly on your mobile phones and tablets. It must offer you robust cloud services that will help you draft bills for your customers from any point at the store. Look for a mobile POS system that collects the bill amount from your customers through digital transactions completely eliminating crowds at the billing counters.
Get a mobile POS system offered by one of the most experienced players in the arena, Zwing from Ginesys, is a cloud-first mobile POS, which will help you streamline your billing process and enhance overall customer experience amidst the new normal. Talk to the experts and learn how you can benefit from their offerings.
Read more about three basic features that a good POS system software must have for your business to grow. 
Choose a mobile POS system that boosts Billing processes
After adopting a mobile POS system that helps you bill from any device at any time, you need features that can accelerate your billing processes. The faster you can bill, the more customers you can deal with. 
Look for features in a mobile point of sale software that can track your products, customers, price and the offers with ease. Get a mobile point of sale system that can automatically track your customers' IDs registered at your stores and help them redeem their points instantly.
Zwing from Ginesys offers an advanced mobile POS system that offers you a highly agile interface and dashboard to conduct your billing process with the highest accuracy and efficiency. This reduces the time taken to bill customers, keeps a minimal crowd in your store, lets you sell more and enhances the overall customer experience at the same time.
Choose a mobile POS system that streamlines Inventory Management and helps gain more profits
The pandemic has brought on huge losses and a capital crunch for retailers worldwide. The number of people visiting stores to buy products have dwindled and purchasing power has also decreased significantly. In such a situation, retailers must understand demands in the market and stock up inventories accordingly. A mobile POS system with its analytical features can help retailers track the sales of products, how they are performing and decide which products to have in their store and which ones can be stocked later.
For example, if a particular product is selling more than expected, retailers would have clear visibility of it and can then make better decisions. This will ensure that customers get what they need, augmenting trust and ensuring recurring visits and sales for retailers.
Zwing takes care of complete inventory management along with billing.
Ending Notes
There are many other crucial features to be considered before adopting a mobile POS system. Talk to the experts to get a detailed overview of the best mPOS solutions available in the market and how you can benefit from them.
Book a consultation with experts.