Top 3 Benefits of having an inventory management system
Top 3 Benefits of having an inventory management system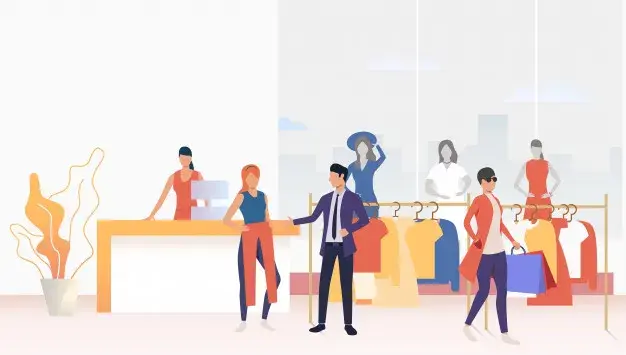 As a retailer are you looking for something powerful to streamline your inventory management?
Are you looking for a system powered by cutting edge technology that can meet business specific goals? Do you want a system that can seamlessly classify several inventories, divide them into sections depending on sales, price, etc and ease your business processes?
You need an inventory management software that is tailor made for retailers.
Although, the above mentioned capabilities are quite promising and may be enough for your endeavours to scale your retail business, but the features of a robust retail management software don't end there.
Here are a few other features or of a store management software that you must know:
Different retail formats are supported by a scalable retail management system

The system helps in receipt tracking, and track inventories in real time

It acts as a powerful tool and helps you stay aware of the needs of your store, for example, which product needs to be stocked, which product is doing better than the rest, etc

It helps you stay on top of every information related to the vouchers, redeemable points of your customers, coupons, discounts, loyalty points, profits and more

An inventory management software, if it's a comprehensive POS software also helps you provide a neat and enhanced experience to your customers. It helps you seamlessly use promotional codes, give and track discounts to customers and thus enhances customer relations  

A retail inventory management software can scan barcodes with ease and help in making the entire billing process customer friendly

It allows you to bill multiple products at a go or print different bills for one customer with a single payment thus accelerating the entire billing process

It can easily block items to be sold once the inventory is zero and alerts you about your inventories in real-time. 

Most importantly, if you have multiple operating stores or you have an omnichannel retail business, a retail management software is a must
Having said that, you need to know the most important features and benefits of having a retail inventory management system at your store that can transform your business. Here are 3 main benefits of having an inventory management system.
Also Read: 5 Advantages of POS Billing Software and Retail Software
A retail inventory management system can help you optimize and automate several internal retail processes
Automation is the key driver for any business in the era of technological transformation. The retail sector is no exception. They can automate billing services, inventory management, several manual tasks, marketing processes, sales, payments, redemption of offers and coupons, notifications to customers and the list goes on. A retail management software can ensure such strives.
Moreover, automation also helps retailers to manage the products from different systems. The sales executive carrying a mobile phone stays updated with every detail of all the products in the store with the help of a retail management software installed in their mobile phones. They can guide the customers without the customer putting any effort to look out or a product that's sold out, and more. Thus automation plays a key role in uplifting the entire retailing experience.
A retail inventory management system can help retailers optimize the supply chains and enhance visibility
Once exclusively comprised of internal systems, most supply chains have greatly expanded due to the proliferation of computer networks and Internet tools and technologies during the past two decades.
As a retailer, the last thing you would want to tell your customers is 'no we don't have the product'. Also, you would highly regret as a retailer to stock up on products that don't sell. Rather you would want to add sellable products to your shelves and inventory. The entire process of understanding the buying behaviour of your customers, the products in demand and the products that are not doing well requires sheer understanding of the entire retail process. It requires huge manpower to look into every detail and of course there are errors and difficulties in understanding the retail scenario with ease. 
A retail inventory management system rules out all the hurdles in taking the decisions that drive sales in your store. It provides you with real time insights enhancing overall visibility of your retail business and empowers you to take smarter decisions.
Augments customer experience with better shipment management
Here shipment management solely refers to the retailers sending goods that are in demand in their respective stores. For example, a product in store A, might be doing really good in store B. So in that case, if there is a dearth in the supply of the particular product in store B due to surged sales, a retailer can immediately organize for transferring/shipping a few of the product from store A to store B. This is solely possible by using a retail inventory management software that notifies the retailer about every detail of products and sales uniformly across all channels and stores.
This also helps in strategizing better and delivering an enhanced retailing experience to customers. They get what they need every time they visit you and you enjoy recurring visits by them.
Also Read: How Omnichannel retail solutions can benefit retailers?