Importance of e-commerce integration with an ERP system
Importance of e-commerce integration with an ERP system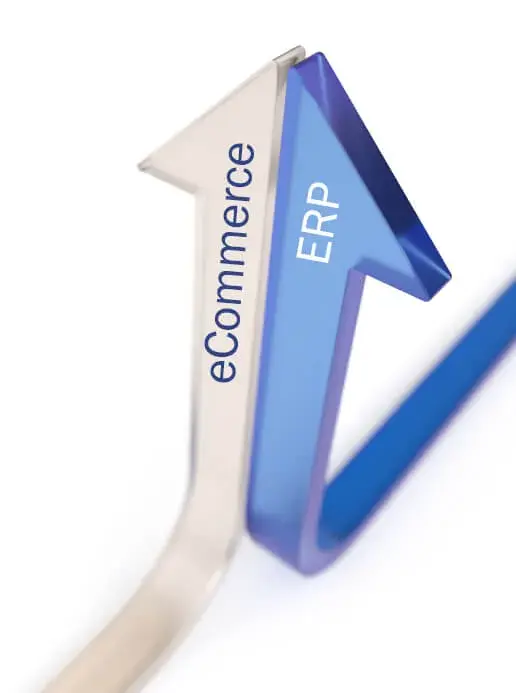 E-commerce is giving your customers the opportunity to purchase products 24/7, 365 days a year and is the most revolutionized way of selling products in a relatively low cost in the modern world.
But do you have a successful e-commerce storefront integrated with an effective backend ERP system?
Generally company owners use non-integrated e-commerce platform and ERP systems, thereby they pile on mountains of data and they miss out on the numerous benefits of an integrated system. The need for an integrated ERP and ecommerce system is usually overlooked because of the cost or the business disruption caused by having to change existing systems.
Benefits of an integrated ecommerce and ERP:
1. Labor costs: An integrated system streamlines multiple business processes and thereby reduces the human resource involvement in these processes. Web orders will be integrated to the ERP system in real time and will have a centrally managed single platform alongside back-office operations thereby reducing the operational costs incurred to the company.
2. Inventory costs: Synchronization of data between your online store and ERP system is a very important aspect. This means that when an order is placed online, inventory in the back-office accounting or inventory system is automatically updated and decremented.
This availability of real-time online sales information into your ERP system will help user to plan the purchase and reduce their inventory cost.
3. Reduces Data discrepancy and errors: With integration, product, inventory, sales and shipping data information are integrated to your ERP system it will be critical to reducing redundant manual entry and will help you increase throughout while reducing errors.
The need for manual workarounds and the amount of errors will be reduced to minimal even as demand increases with automated process.
4. Accounting and Financial: With an integrated system, you can eliminate the cost of manually managing and administrating the financial data. This enables you to have a complete control and transparency in the financial information across the organization.
An integrated ERP system will help to bridge the gap between selling online, managing inventory, and processing transactions – ultimately making things easier for employees, and customers.