Integrated Retail ERP: Pillar for Retailer's Success
Integrated Retail ERP: Pillar for Retailer's Success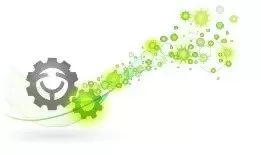 Recently a study has been published by accenture which emphasized the need of an Integrated and Seamless Retail ERP. The main highlights of the study was how an integrated and seamless retail ERP will help the Retailers in enhancing the shopping experience for its customers but will also help them in analyzing and eventually removing the bottlenecks in their operations.
It has highlighted 4 major points:
1. A Retail ERP should be such that it should support the business strategically. Its architecture should be flexible enough to adapt easily to the changes and the innovations, which would lead to a legitimate and satisfying ROI in return.
2. Infrastructure should be such that it should support the changes rather than dragging it. This constitutes the adapting quickly to the latest technology and inheriting it into the innovative system. It involves making the systems mobile, flexible towards the devices and should be secure.
3. An integrated system must be able to capture the correct and unambiguous data analyze it and take an action against the inferences drawn from that data. As there are many sources of data and data is huge , a system should be integrated and smart enough to capture the important data and act according to the requirements.
4.It has emphasized on the importance of IT and an Integrated Retail ERP in Strategic Business decision making.
  ->More investment in IT Manpower to get full advantage of ever changing technology.
  ->Making the business systems more IT enabled for their transformations i.e increasing the role of IT will play in it.
Ginesys Retail ERP is an Integrated ERP where you can seamlessly integrate different functions of your retail ecosystem. It is flexible enough to adapt to new technologies as well as open to get integrated with specialized apps wherever necessary such as Qlikview for Analytics Easy Rewardz for customer loyalty .