Integrating ERP and e-business: Resource complementarity in business value creation
Integrating ERP and e-business: Resource complementarity in business value creation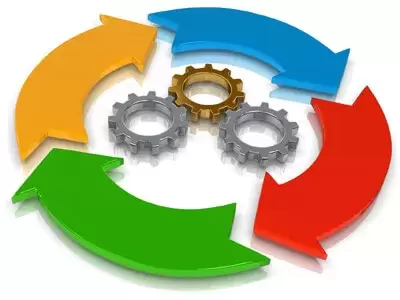 Enterprise Resource Planning are essentially large commercial software packages that help standardise the business process and integrate business data through an organisation. It helps organise an enterprises business data into an integrated data base which in turn makes the data useful in supporting business decisions. The problem with traditional ERP lies in the fact that it streamlines and integrates internal processes to improve efficiency within the boundaries of the organisation.
From a business value perspective, both ERP and e-business technologies have a huge role to play. ERP systems value can be categorized into three facets, intangible, operational and financial. At the tangible level, the value can be seen in the form of increased interaction across the from, faster response time for information, integration of business process and the availability of information. On the other hand, on an operational level, ERP systems have a positive effect on plant performance in terms of better product quality, product time to market, and the overall efficiency of the plant.
Finally, on the financial level, it has been observed that firms that adopt ERP software highlighted a better performance on productivity, Return on Assets, inventory turnover, and profit margin. Whereas, e-business also has an impact especially on Cost of Goods Sold and inventory turnover but it has no association with the return on assets and the gross margin.  However, one of the main limitations that can be pointed out is the neglection of the role of ERP in e-business settings.
ERP software's that can handle both online and offline business ecosystems are the need of the hour and Ginesys ERP software can do this in an efficient manner. It is also important to note that the key to a successful ERP software solution is its integration in a firm which is something that we, here at Ginesys take pride in as we have successfully done that for over 500+ clients.