New wave of D2C fashion retail in India
New wave of D2C fashion retail in India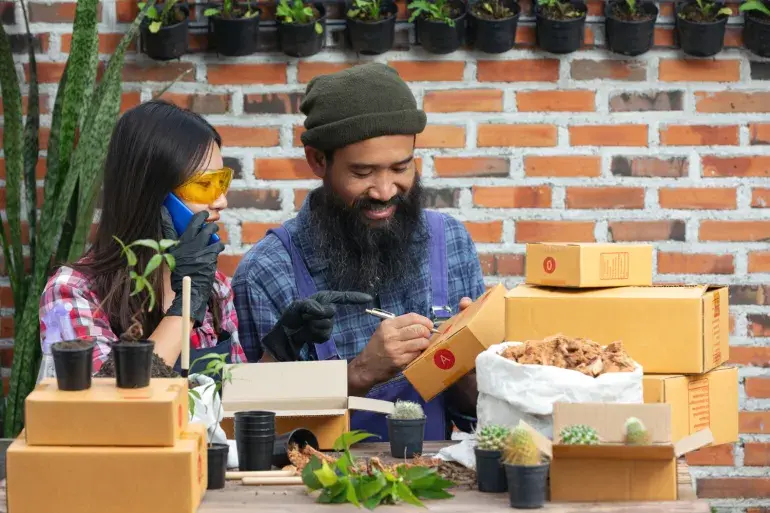 With new normal, a new way of selling, i.e, D2C is making a strong entry. D2C stands for Direct-to-Customers. Brands selling directly to the customers, via online brand stores and eCommerce presence, without the help of retailers or wholesalers. 
Examples of some of the D2C fashion retail brands in India are Nykaa, Zivame, Bombay Shirt Company, Bewakoof, The Souled Store. These brands promote their products by investing in SM marketing. These brands are taking the most advantage of the online sales approach. These D2C fashion brands started out as online only brand web stores, slowly moving to the eCommerce sites like Amazon, Myntra etc, and eventually opening up physical retail stores. 
Why the sudden focus on the D2C marketplace? This is a newer approach taken by Indian apparel brands, it is loaded with benefits. With technology to support, it is proving to be a big hit in the business world. Here are more reasons why D2C is the future of apparel retail in India.
New and raw market, ready to explore
The market for D2C players is still relatively new with not as many players to consume the whole market demand. Statistically speaking, the Indian retail market is expected to show a promising year-on-year growth of 6%, by 2023. The apparel share is 8%, corresponding to a value of USD 40 billion. 
There is a lot to explore in the D2C fashion retail industry, enough space for more brands to pave their way to success. 
Read more about the D2C business
Promising Potential Audience
The audience these newly established Indian fashion wear brands target is vast. Ranging from local markets with demand for Indian formal and casual wear, to the pan world demand for sustainable and organic Indian textiles. Our clients like Falguni Shane Peacock, Anita Dongre, Ranna Gill etc., are the established Indian traditional pret wear brands that cater to the selective customers in India and abroad, but the newer brands like Bewakoof, Nykaa etc. are gunning for the bigger market of casual and leisure wear.   
Easy Store Setup
With the fast Internet penetration in the Indian market, new fashion retail stores are setting up e-commerce stores easily. If you are registering on the ecommerce platforms like Myntra, Amazon etc., you get a readily available potential client base. With an individual brand site, you can still attract a wide range of audience by investing properly in social media marketing. 
Building a web store used to be expensive, now is very easy and could also be done in a few days with the choice of platforms like Shopify, Woocommerce and Magento.
Lower Operations Cost
Now that our online economy is growing, it comes with so many benefits like rent free marketplaces, so no expensive store setups, no maintaining shelves and displays, no worry of physically opening the store. You are just running your store at the comfort of your office, 24*7. 
Widely available and adaptable Indian Textiles
In addition to this, the locally available textiles, resources etc., brings down the manufacturing cost to a great extent. 
Scalable and cloud-based retail ERP
Combining your web store with a cloud-based retail solution that can automate the production, procurement, inventory management, billing, discounts, etc. for your business, is a recipe to retail success. 
The brands of today are absolutely okay relying on technology for running their stores using the most modern and cloud based POS. With cloud coming into the retail picture in a big way, Ginesys is supporting these retailers with online, offline, multiple or omnichannel retail store setups. 
To sum up, Indian fashion retail is very quickly moving towards the digital future. To support the futuristic retailers, we have developed a futuristic retail software, powered by cloud. 

Let's connect and discuss how you can manage your apparel business with Ginesys.