What makes a good Retail POS System?
What makes a good Retail POS System?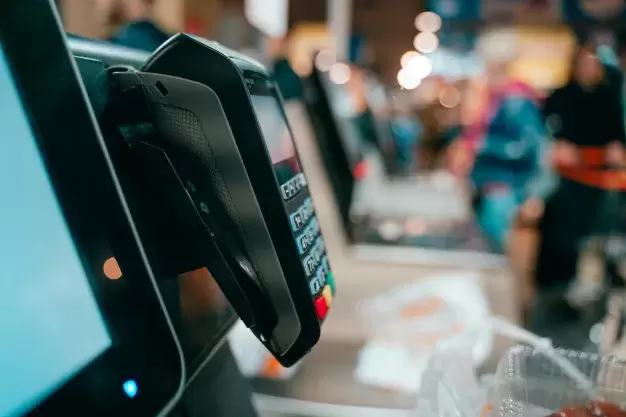 With many payment options available in the market, finding the right POS system for your retail business can be quite a challenge. Each retail POS system offers a different set of features, catering to a specific vertical. However, when you're looking for a good POS billing software for retail shops, there are certain crucial features that you will need to pay close attention to. Here are some features that will make for a good retail POS system:
Quick Transaction Time 
At first glance, most retail POS systems will appear like they are functioning well and quickly. When you're using your first POS system, any POS system will appear to be a great choice. However, the speed of your transactions, or the lack of it, will have a significant impact on your business. If your POS billing software keeps shoppers waiting in long queues, they will simply look at other stores to visit. A fast and reliable POS system will help you fly through even the busiest periods of the day.
User-Friendly Interface
One of the biggest drawbacks for business owners is the learning curve associated with any new POS billing software. If your POS software isn't user-friendly and doesn't have an intuitive interface, you will end up spending a great deal of time and money on training your employees on how to use it and will also have to account for the errors they make. Having a user-friendly interface for your POS software will not just decrease the learning curve, but also ensure error-free transactions. POS software for supermarkets is usually quick and efficient.
Accurate Data
There is no use in investing in a POS system that won't give you timely and accurate data reports. As a retail business owner, you would want your POS software to be in control of your inventory. But if your system doesn't provide reports and data in real-time, it is a wasted investment. When even small and medium retail businesses have moved to the cloud, your POS software can't afford to lag behind.
Security 
With the increasing prevalence of fraudulent transactions in retail, having a POS system which is PCI compliant and secure becomes increasingly important. Many POS companies are building better hardware and software to combat the risk of fraud.  
You must ensure that your POS system encrypts all the data when the customer's card is swiped. Even the POS software for grocery stores, which sees regular transactions, should come equipped with these encryption features.
With new technologies like mobile wallets and contactless payments fast becoming the norm, your POS system must also have the hardware and software to support and accept these secure transactions.
Support
Irrespective of whether you have the most basic card reader or choose the more sophisticated computer-style POS system, you will need customer support at some point of time. As a retail business owner, you might often fail to realize that when your business is in full swing, you will have little or no time to be troubleshooting POS software issues. When your business is heavily dependent on sales, you just can't afford to delegate these issues to anybody else, with little or no expertise. This is when choosing a POS service provider with quality customer service is of utmost importance. 
Wrapping up
A stable and easy retail POS software is what you need. The Ginesys POS system software gives you a user-friendly interface for a seamless retail experience. Top retail companies in the country have trusted Ginesys for its quick, accurate and secure approach to billing with continuous data synchronization. Retail businesses can control access to the system and ensure that the data remains secure with the best POS software in India. 
Get in touch with us to enjoy our quality POS software solutions.