When should you implement an ERP in an omnichannel retail business?
When should you implement an ERP in an omnichannel retail business?
An omnichannel retail ERP system is designed with an omnichannel focus in mind. It allows an enterprise to centralize and streamline workflows, processes, and data in a way that supports a consistent shopping experience across all channels and devices.
Offering an omnichannel experience has become essential for retailers to survive. A company can flourish using multiple channels in the retail business by using an omnichannel ERP. It is essential in providing a seamless shopping experience. In this article, we will focus on when to adopt an ERP system for omnichannel retail.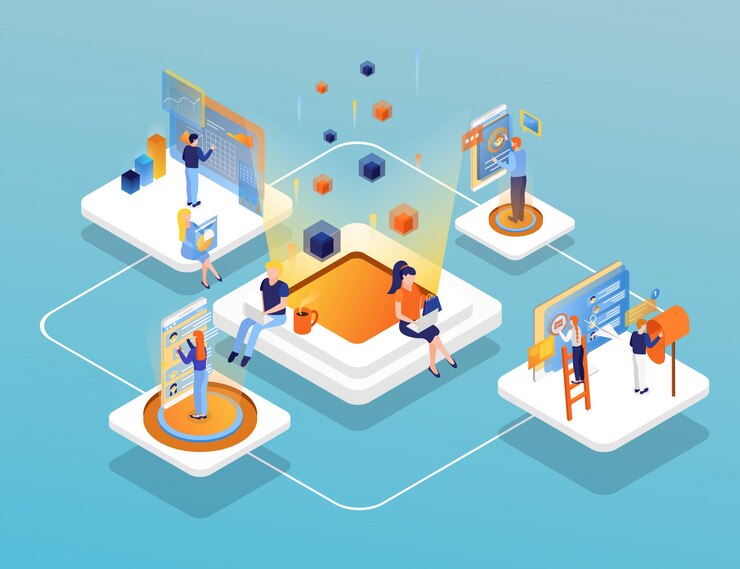 When Selling Across Online Stores and Marketplaces
eCommerce integrations are critical for any growing retail business. They must be robust and scalable in order to keep up with the company's growth. Whether it's the company's store, or marketplaces like Amazon and Flipkart, the ERP will need to integrate with each of the channels where customers shop. 
Real-time inventory updates should be included in an ERP. This ensures that the business is never grappling during peak season events, such as flash sales, or a sudden surge in demand.
Managing Hyperlocal Multi-Channel Retail
Omnichannel retail business are considerably more likely to employ a variety of websites, store locations, and marketplaces. They understand the significance of being where the consumer is. 
The chosen ERP should be able to accommodate the need for several locations to store goods. It should include the ability to communicate with a location-specific channel. This allows the company to provide a consistent customer experience across locations, virtually following the customer.
It's Real-time Retail or Bust
Operating across multiple channels is difficult without the necessary technologies. Businesses need to manage inventory, warehousing, orders, and accounts in real-time. 
When looking at new ERP solutions, find out how well integrated the data flow is and how often updates are performed. Everything should be done in real-time or near real-time to ensure that customers and end-users are never disappointed.
When a CRM Tool Doesn't Help
One of the key goals of omnichannel retail is to fully comprehend the ideal customer profile. This helps businesses provide tailored suggestions, quick services, and a consistent buyer experience during the customer journey. 
The reality is that customer satisfaction isn't possible if the CRM isn't collecting detailed client information. 
Our recommendation is to seek technologies that allow for simple information flow across the organization whether it be in-store or online shopping. This ensures a seamless customer experience and they receive the same quality of service and information regardless of who they deal with. Every order, return, email, support ticket, and live chat message should instantly update your ERP to become a single source of truth.
When the POS System is Inefficient
Omnichannel retail businesses are aware of the advantages of online and offline stores. If a company wants to make a ton of in-store sales, a well-functioning Point of Sale system is critical. Modern ERP Systems come with built-in point of sale features. This helps ensure that information flows quickly across channels. 
When the Organization Wants Retail Automation
We've already spoken about how important consistency is for omnichannel success. One of the simplest ways to accomplish this is to automate processes so that personnel are only responsible for value added tasks. If the ERP vendor that is chosen offers automation as part of the package, the company should take advantage of it as much as possible. 
Automation can manage inventory changes, shipment alerts, account log generation, fulfillment, order status updates, and routing to the appropriate warehouse. This allows the organization to devote more time towards strategic activities, such as releasing new product lines, expanding into new territories, enhancing customer journeys and developing imaginative new ways to make them repeat buyers.
Excellent ERP solutions partners for Omnichannel retailing
Omnichannel retail is all about offering a consistent experience to the end consumer whether it be on a mobile device or at a channel like a physical store. However, that is almost impossible without the right kind of technology. Ginesys has been a pioneer in designing custom Retail Technology Solutions such as ERP software to improve the omnichannel retail experience. Curious about how we can help you benefit from Omnichannel Commerce today? Get in touch with us.