Which is the Best POS Software for Small Retail Businesses in 2019?
Which is the Best POS Software for Small Retail Businesses in 2019?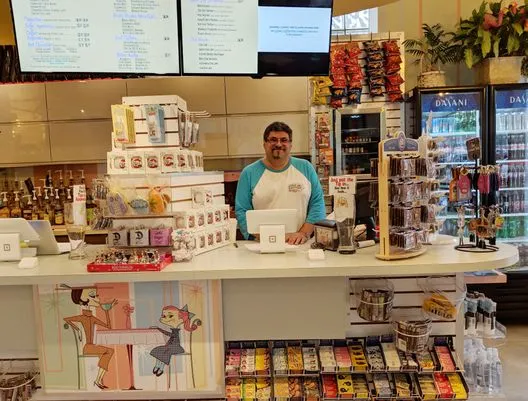 A Point of Sales (POS) system is used to manage customer transactions. Small businesses find it really difficult to choose the right POS system and invest in it since there is a huge upfront cost of installation and implementation. However, they do not realize that there is a positive Return On Investment (ROI) within some time of installation. Post that, there is a positive graph in the profits earned by the retailer.
Small retail businesses also need to understand that an outdated POS software would not help in growing their retail businesses - they need to invest in a better POS system software. So, here we are sharing three basic features that a good POS system software must have in order for the business to grow.
1. Inventory Management System
Inventory management is one of the most crucial functions of a retail business. Especially for a small business, it is crucial for retailers to always keep track of their stock movement. Determining fast-moving and slow-moving stock allows retailers in understanding customer preferences, and this way, they can identify the products that are bringing in the most profits and are doing well for their business. When a POS software is integrated with the retail business' inventory management system and is updated in real time, retailers are notified on which product is running out of stock This allows them to place purchase orders on time and enhance the customer experience.
Ginesys' POS system platform integrates with the inventory management system so that retailers are always in the know of the stock movement in real time.
2. POS Analytics
POS Analytics allows small businesses to gauge various factors that are working for them to grow their business. With proper analytics, retailers can have detailed insights of all aspects of the business - retail operations, sales trends, inventory movement, employee performance, customer loyalty programs, and the like. With such powerful pos analytics, small retail businesses can make informed strategic decisions that would help grow their brand.
Ginesys' POS software offers such detailed analytical reports that are designed to assist these small businesses.
3. Customer loyalty in Retail
A POS software must include the feature of incorporating customer loyalty programs. The users can then easily identify the most loyal customers and offer them personalized experiences. With a great experience, customers spread positive word-of-mouth, bringing in more business opportunities for the retailer.