Learn how to beat your competitors with better CX
Learn how to beat your competitors with better CX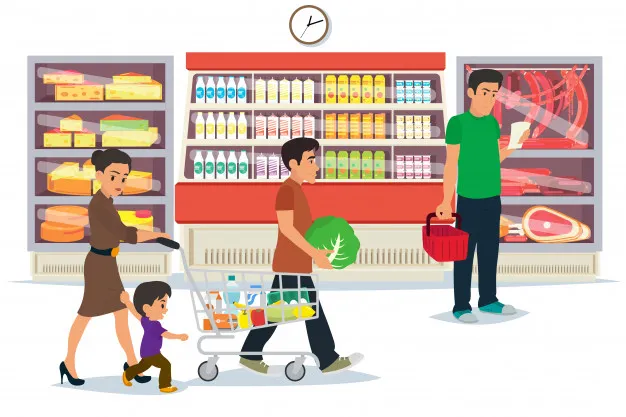 In this age of hyper localization and hyper personalization, CX plays a very important role in influencing customer behaviour. The experience that the customer has while interacting with your brand (online or offline) will determine if they will be loyal customers or window shoppers.
In this blog we will cover how A POS Solution can help in improving CX at the store and online.
The first step to provide better CX
As a retailer the most important task that you need to do on a daily basis is to check your stocks, inventories that are most likely to sell. You don't want any customer to walk inside your store and leave without buying anything that they thought would be available. You need to be on top of your inventory on a daily basis and stay aware of the products that are selling the best.
Products that sell more than others do give you more business and you need to be aware of your business. It can be a painful task for you to stay notified manually on a daily basis. Thus you need to take help of technology or a cutting edge point of sale software to have the data on the table. You can analyze, understand and make the best possible decision for your business.
No more customers walking out of your store without buying what they wanted to! Now that's the first step.
Also Read: Top 3 Benefits of having an inventory management system
Are you looking for a system powered by cutting edge technology that can meet business specific goals? Do you want a system that can seamlessly classify several inventories, divide them into sections depending on sales, price, etc and ease your business processes?
You need an inventory management software that is tailor made for retailers. 
The second step to enhance CX at your retail store 
Your business specific goals can be daunted if you ignore enhancing the experience of your customers at the billing counters. No one likes to stand in long queues for hours to buy one or two products and even if they buy a lot from your store they might just leave your store before billing is done. You need to find a solution to this particular problem right away to beat your competitors by enhancing CX.
A POS software can help you accelerate your billing processes and reduce time at the counters to a great extent. It will help you eliminate the queues at the counter and enhance customer experience to the level which will make them visit you again, soon!
A robust retail billing system curated to meet the demands of the retail sector can do wonders. Here is how it works and the features that you need the most.
POS systems empower retailers to carry out billing processes with a user-friendly interface

It aims at helping you to deliver seamless retail experiences and billing

It helps you keep up with the growing trends and rapidly changing customer needs

It increases efficiency of the billing process with a quick and easy approach to billing

It continuously synchronizes the data and helps to bill faster and with more accuracy 
Ginesys is one of the key players in offering a cutting edge, user-friendly POS software that supports fast billing features. You can use graphics mode and text mode bill printing features that are supported by the retail point of sale software to provide an augmented experience to your customers. You can access promotion indicators and likes during the billing process and give instant discounts to customers at the counters augmenting CX. There is more.
Learn how Ginesys can help you with its new age Point of Sale Software 
Also Read: Things to look out for while choosing an Inventory Management Software
The 3rd Step to enhance CX for your retail business
Omnichannel is the new buzzword in the retail sector and it is highly crucial to consider this word as a game changer for your business. Unlike traditional retailing, customers are now looking for you on their browsers, smartphones and tablets. They want you to sell everywhere they are looking for you. You need to have an omnichannel solution for your retail business to be available to your customers on every channel. You need to provide them with an uniform experience across all channels with accurate product information and descriptions. 
Omnichannel retail solutions will help you enhance brand awareness and presence and reach out to customers faster. It will also help you understand customer needs, buying habits and empower you to curate the right strategies for your business. You will be able to collaborate across teams and put forth the best ideas to be implemented.
This can effectively enhance customer experience and help you beat your competitors.
The omnichannel retail solution by Ginesys offers the below mentioned features.
The omnichannel retail management system enables live stock from across your store network and warehouse

Allows buy online and collect from store options with the omnichannel retail solutions

Captures the sale information and fulfill from the store using Ginesys omnichannel retail software

Using 3rd party loyalty services with omnichannel retail solutions to sync customer data and loyalty points online and offline
Learn about the best omnichannel solution and POS systems that you can use to enhance your customer experience. It's easy to install, affordable and backed-up with end-to-end support from experts. 
Learn how Ginesys can help you in this journey. Contact us today!
Also Read: How a POS System Can Drive Your Customer Loyalty Program