Bonanza of Orders for Manufacturers at 63rd National Garment Fair
Bonanza of Orders for Manufacturers at 63rd National Garment Fair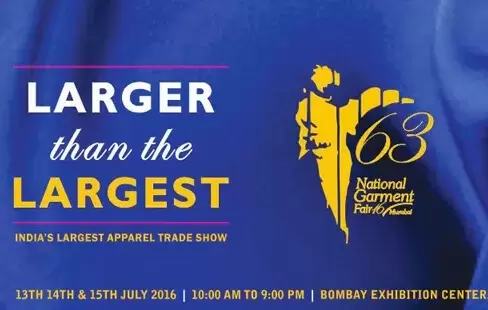 The 63rd National Garment Fair organized by the Clothing Manufacturers Association of India (CMAI) from July 13th to 15th, 2016 at the Bombay Exhibition Centre in Mumbai ended up with an orders bonanza for Manufacturers of apparel industry.
The garment fair which is usually in exhibition mode was generating sales too for the exhibitors showing the sheer resilience of this industry in general. This edition could be qualified as India's largest ever garment fair with 800 brands on display and 4000+ retailers visiting.
Team Ginesys felt welcomed at CMAI as we had a good footfall at our stall of garment manufacturers and retailers enquiring about our product suite including production and retail point of sales. A lot of the enquiries were for a full retail ERP.