Credit note becomes more secured with Ginesys OTP
Credit note becomes more secured with Ginesys OTP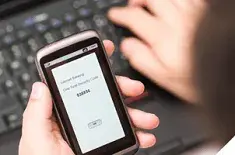 Many retailers and brands issue credit notes against returned items to shoppers but do not have an idea of genuine redemption or use of the credit note. Making it mandatory to tag a genuine mobile number when generating a credit note so that a one-time password (OTP) can be sent to the same when redeeming.
Another policy setting allows a single OTP to be generated for multiple redemptions like loyalty points, gift voucher and credit note when being used together in the same invoice. This makes it very easy for shoppers to use multiple modes of payment at the POS.
This is just one of the ways Ginesys retail management system makes the point of sale (POS) operations less susceptible to fraud.